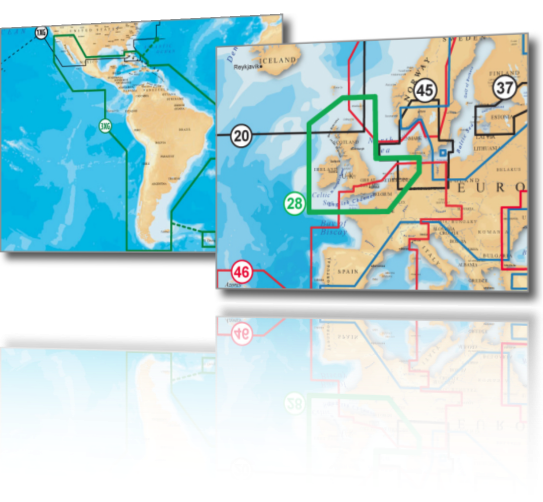 My article on the iPad as future device for iNavX, I expressed the commercial position of Navionics about installing their charts on a single device (Read the answer quoted by Amanda Holt).
Well, Navionics has to change its attitude and it's great !
Navionics now allows two activations their charts and maps bought from their X-Traverse.com website.
« NOTE

: This product direct download will only work on two computers on which they have been activated. The downloaded maps can be used on two computers that you own. To install on other machines, you must acquire a new license.

Ces cartes NE peuvent PAS être copiées sur une CF ou SD Card pour être utilisées sur un lecteur-traceur supportant Navionics

. "
This is available for all charts, with MacENC as iNavX and retroactive for purchases already done.
If you do not find a second activation – for a second Mac or a second iPhone / iPod Touch – your account X-Traverse, contact
X-Traverse support
.
For access to downloading charts, I refer, for MacENC article Enable and use charts… this blog and iNavX until video tutorial # 1 from my website.