By creating a connection VNC (Virtual Network Computing) it is possible to control a navigation application like MacENC or OpenCPN from an iPad. This latter becomes an active screen repeater, and offers the possibility, not only to view the screen of a Mac (or PC), but also to control the software remotely with the touch screen. This is the solution adopted, the origin of the iPad, by several participants in the Figaro Race equipped with MaxSea or Adrena under Windows.
For Windows PC, I invite you to consult the dedicated article (¹). For Mac, the implementation is quite simple.
[Update 23/08/2020]
MacOS configuration
First of all, you have to share the Mac screen with the iPad. Since 2016-2017, Macs can use the function Sidecar to simply deport the screen from a Mac to an iPad. However, Mac screen controls are very limited in this case.
For more effective control, and for older Macs, you can always create an "ad-hoc" network, where point-to-point local network, even with MacOS Catalina.
Create a local network on the Mac
Open the "Network" menu at the top right in the iOS menu bar.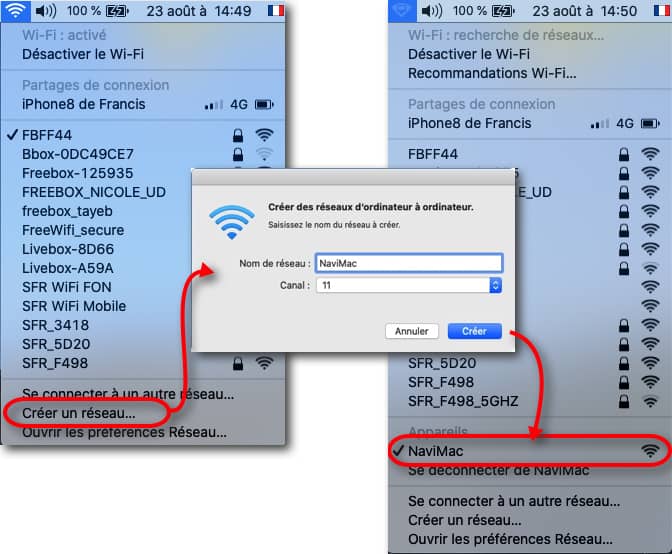 In Preferences > Network, the local network appears with a self-assigned IP address which will be used later.
This done, open Preferences > Sharing and check the option "Screen Sharing".
Configure the settings as above by checking the boxes and entering a password. If you enabled the firewall in the section Security the System Preferences, disable it, or check that incoming connections are allowed to screen sharing (setting "Advanced").
Implementation of the iPad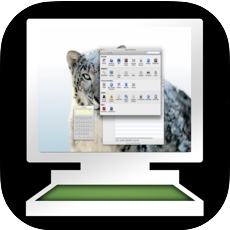 Download a VNC app. The one I use, Mocha VNC from MochaSoft (6,99 €), is very easy to configure.
Connect your iPad with WiFi to your Mac, then launch Mocha VNC.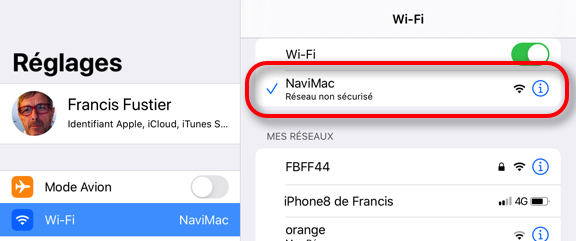 Enter the settings in application settings, click Configure > New ", as below, once completed click " « Connect ".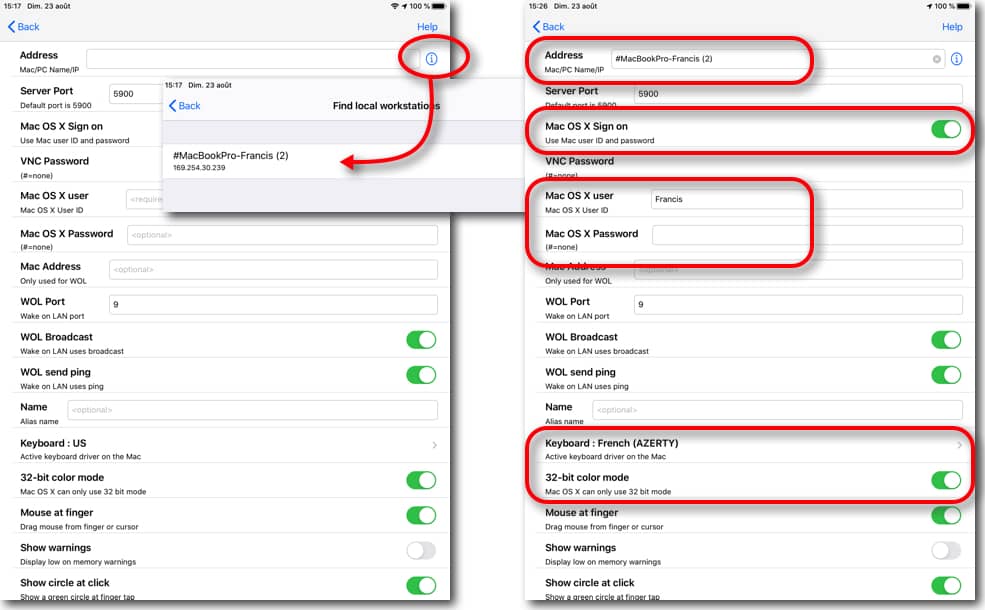 The ⓘ information button is used to view the connected Wi-Fi network. The'IP address peut aussi être saisie directement. The port is 5900 default mode. The password is the one you entered in the Mac's System Preferences, Mac OS X Sign on activated, you must enter the username and password of the Mac, and Mac keyboard set to French (Azerty).
What is the interest ?
This remote screen technique offers a simple method to control (partially) and view Mac screen from your iPad. VNC connection lets you use the iPad as active repeater, at the helm, while the watch or under deck-house.
Mocha VNC's lower keys bring up the input keyboard, setting menu, and control the display full-screen Mac enslaved. Taps his finger on the touch screen to guide the mouse scroll, open the menus, activate the icons on the toolbar, etc,. The control is sketchy, but enough for a remote screen repeater.
———
(¹) Controlling a Windows PC from an iPad
———
Related article :
MacENC, iNavX and TCP / IP