Things are really not going well for iNavX. Just replaced Navionics cartography by C-Map worldwide with online subscription access (¹), the expected addition of an essential download function turns out to be almost unusable…
To download a chart area, you must select a square by zooming out to the downloadable size limit. By the way, once downloaded, you are informed that the download expires after 365 days. Mandatory renewal of the subscription.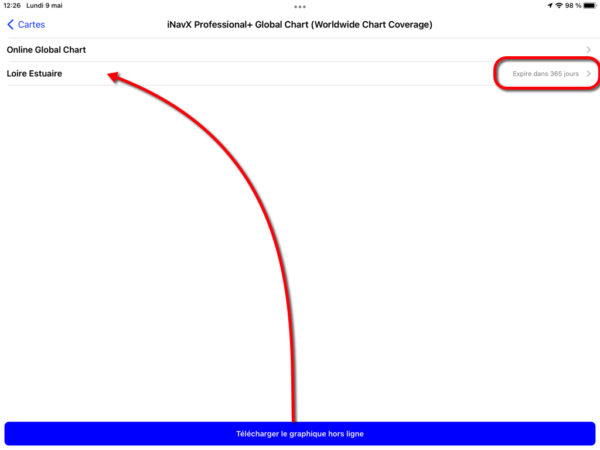 The size limit of an area is quickly reached : 1365 tiles either 146 MB maximum. We can already say that the coverage from La Rochelle to Saint-Malo will take time, as long as the speed is quite slow. But the worst is yet to come…
Downloaded areas do not add to each other ! No charts continuity, it must be changed each time the boat leaves a chart to enter another one. Absurd !
This function is perfectly un-us-a-ble. We will have to be satisfied with the online chart, with good cell connection, while waiting for the development team to correct the function. There is something to be done before iNavX disappears into oblivion.
Apart from NOAA maps for the USA and CHS maps for Canada, no more maps for Europe except the German maps of Delius Klasing.
–––
(¹) Bad weather for iNavX [Update]
–––