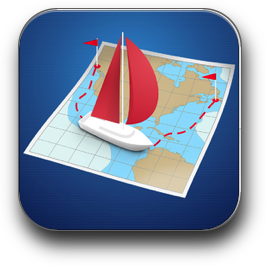 Since 14 February iSailor came up with a new interface. Little change for charting, but a completely redesigned user interface and enhanced with new features. In addition, the position can be obtained in different ways : either device location services (Built-in GPS with your iPad / iPhone), either GPS of AIS transponder if you are provided. Soon be added the board GPS via WiFi.
New GUI
New toggle side drawer, to the right of the screen, with multiple tabs for viewing alarms, current navigation data, route management, waypoints, objects and tracks, general application settings.
A removable compass rose control displays data Course Over Ground (COG), Speed Over Ground (SOG) and bearing (BTW) to active waypoint (iPad only).
Icons size proportional to the ship and AIS targets.
EBL tool for calculating distance / bearing fixed mode (centered on the vessel) or mobile.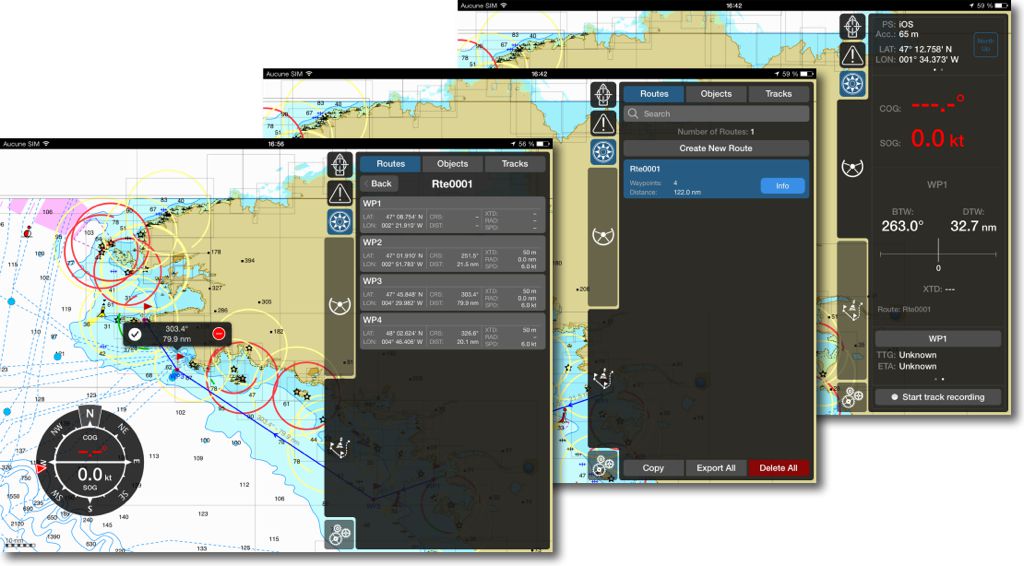 One can regret that side drawer remains the right of the screen in portrait position, it probably would have been better to place it at the top or bottom for a better distribution with chart, as the interface for iPhone. Positive is compass rose control which can be moved anywhere on the screen, or temporarily removed for better chart view.
Extended Functions
New functions have been added and some improved :
Extended tracks functions including display detailed information (Focus), search and export (formats GPX, KML and KMZ).
Turn Radius can be adjusted globally or separately for all waypoints.
Course and Distance presentation on the route legs.
Positioning System Accuracy, native Cross Track Bar (XTD) (iPad only)
Calculate ETA / TTG to the active waypoint or any other waypoint on the route.
Setting the size of the vessel and the exact GPS position for large scale.
User database increased (User Objects) with Import / Export capacity.
General application settings are also provided more. But one can regret, also there, they still do not allow you to disable the display of light sectors, sometimes cumbersome to some scales. The complete User Guide, available from the Internet in PDF format, can be downloaded and stored in iBooks app.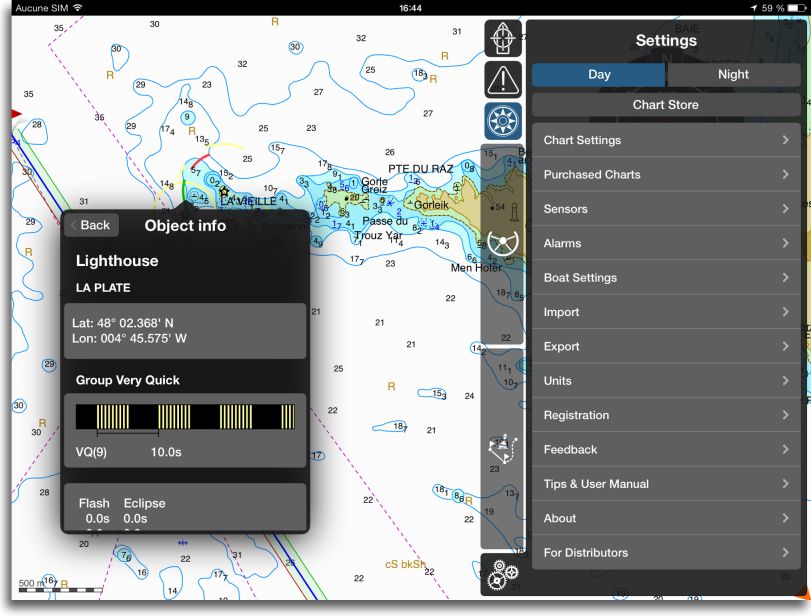 After major restyle version 1.5.0, here again a revamp version which will require a new learning of operation gestures . However iSailor gets on with increasing functions and ergonomics to serve a vector charting, if it is not perfect yet, none the less a beautifully made.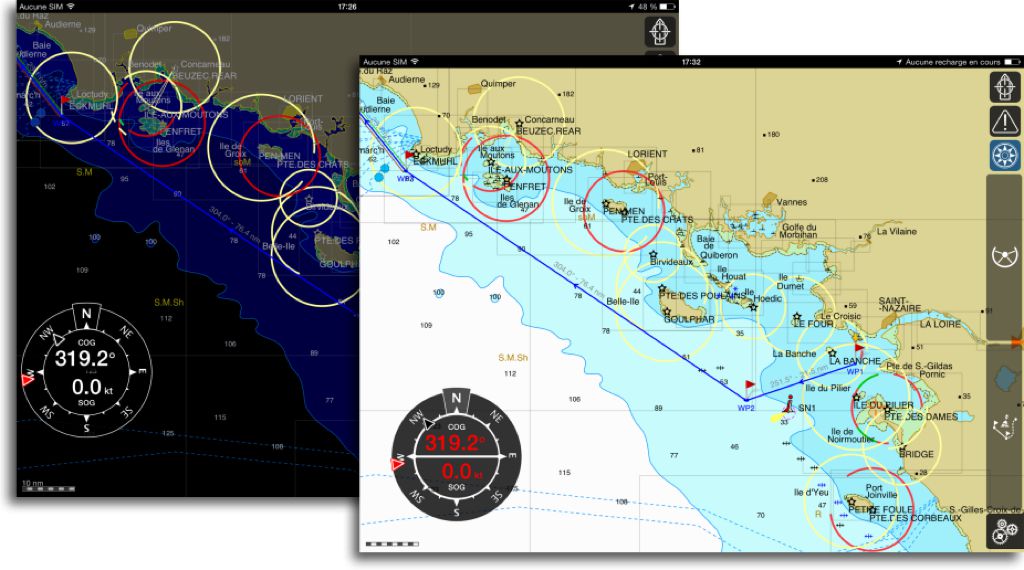 —
Related Articles :
https/navigation-mac.fr/tag/isailor/
—