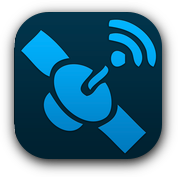 Disappeared when updating Weather4D Pro to Weather4D Routing (¹), Iridium satellite passage prediction returns as a small stand-alone application : iWatchSat.
Presented with the same interface as Weather4D apps, it optimizes the connection for downloading GRIB files.
At the launch, a tap on the central clock in the upper banner to return to the current time, then tap on the "Next" button displays the time at which the next satellite pass over to you for at least 5 minutes to more than 30° above the horizon (default mode). Something to be assured of maximum signal. This passage is shown in the world map by a luminous circle.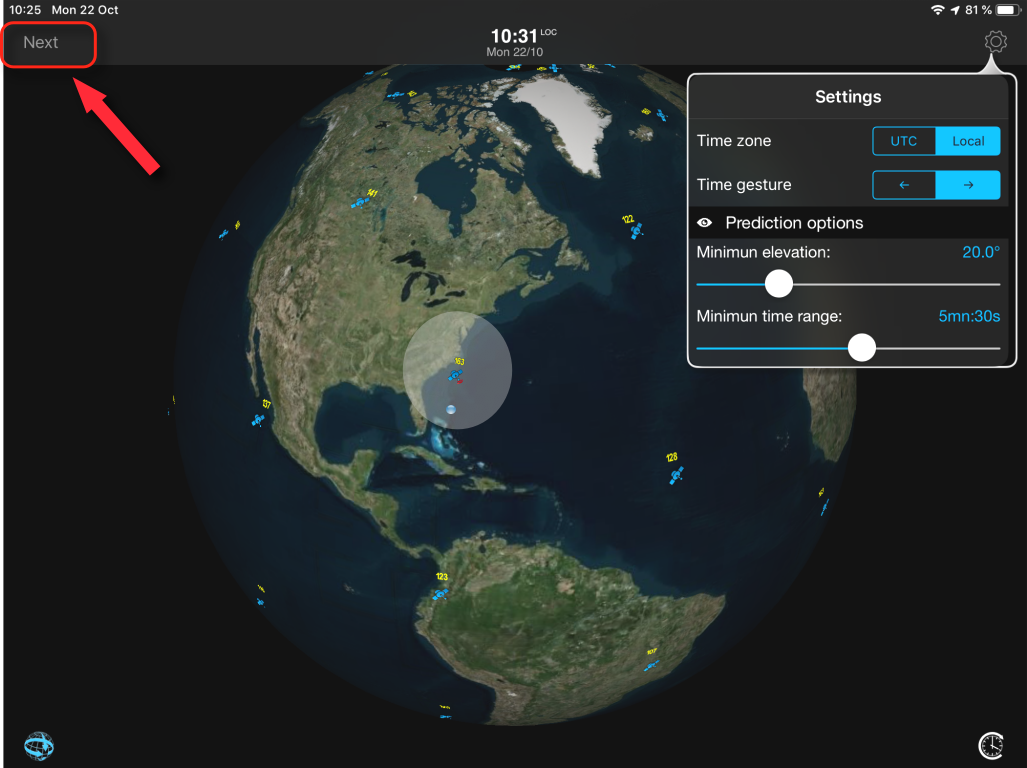 The settings button allows you to change these two values. Indeed, once offshore, without any obstruction, we can lower the elevation at 20° and increase time de facto up to 5mn30s. This will download a file 50 service, up to 55 KB with the same satellite (²).
Currently, a satellite rising on the horizon takes approximately 7 minutes to disappear on the opposite horizon. 11 satellites follow each polar orbit, and orbits are shifted slowly relative to the rotation of the earth. Thus, when a satellite is properly up above you, you are virtually guaranteed that many others will follow. It is therefore possible to download biger files, by relaunching the connection each new satellite pass, until completely obtaining file. This is particularly optimized with Weather4D in direct connection with an Iridium GO!®. The fact remains that the data throughput is very slow, and one can hardly exceed 10 KB per minute download, sometimes less with connection resume. However, once offshore, it is rarely pressed for time !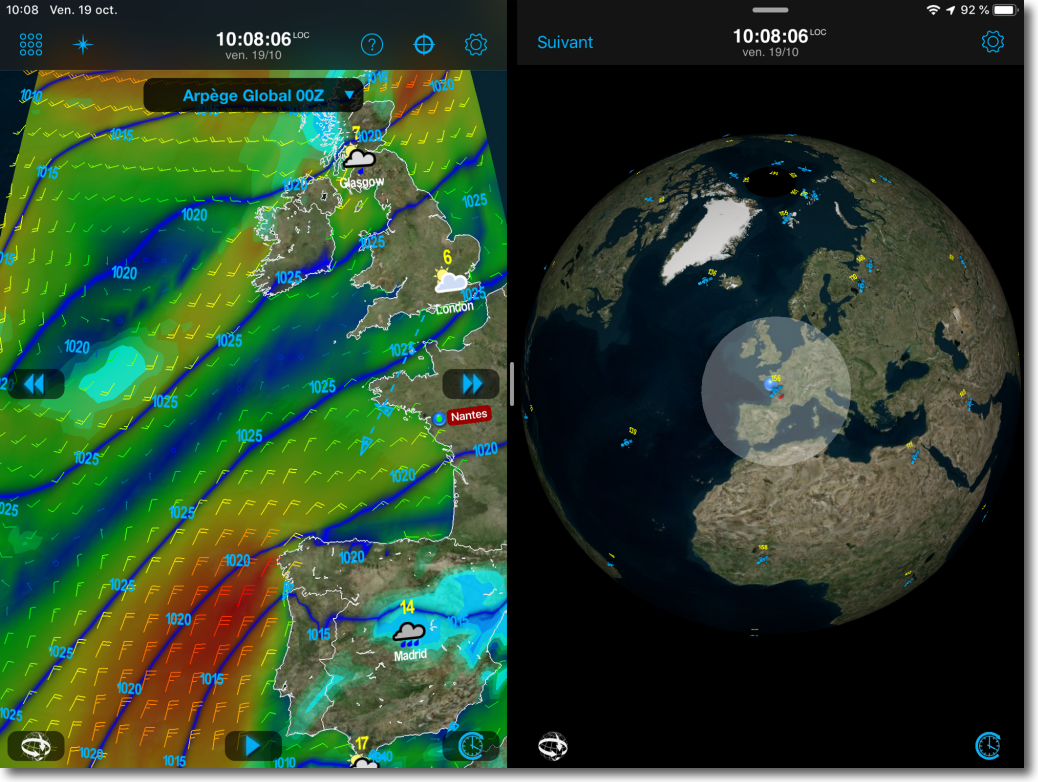 The database used is the ephemeris of the current Iridium constellation. It will be replaced by the new Iridium NEXT constellation (³) as soon as it has been declared operational by Iridium Communications Inc..
–––
(¹) Weather4D makes its (r)evolution
(²) The file size displayed in Weather4D is a raw size . A compression rate is applied when downloading, of the order of 15 service, up to 20% via SailDocs, 25 service, up to 35% live on Weather4D servers with Iridium GO!®. It is usually possible to create requests displaying a size 60-70 KB for the passage of a single satellite via SailDocs, but much more in direct download Weather4D.
(³) Iridium NEXT maintains its schedule [Update-3]
–––