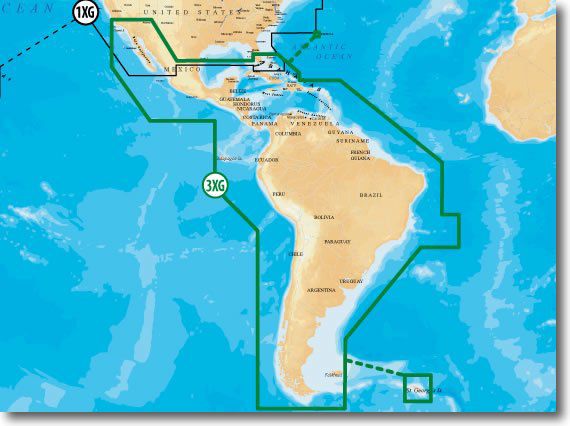 Navionics just announced the free upgrade of the Region 3XG that covers the entire Central America, South America, Greater and Lesser Antilles, to the Bahamas. Maps included in this portfolio are largely updates the date of April 2012.
Unlike years 2010 and 2011, This portfolio is not subject to a new folder Navionics 2012 previously paying, but a simple free update.
IPhone and iPad, the update is performed from iNavX (¹). For MacENC, using the utility X-Traverse (²).
[Update] Free update 2012 Navionics 43XG and 30XG
[Update – 1 June 2012] Free update 2012 Navionics 34XG Peaceful – Japan
—
(¹) How to update charts with iNavX
(²) Enable and use the Navionics Gold with MacENC
—