iNavX has just integrated all the mapping NavionicsPlus in in-app purchases. Once these new charts installed, "Chart" view displays two tabs to switch the standard chart (Nautical) to Sonar Chart (Sonar).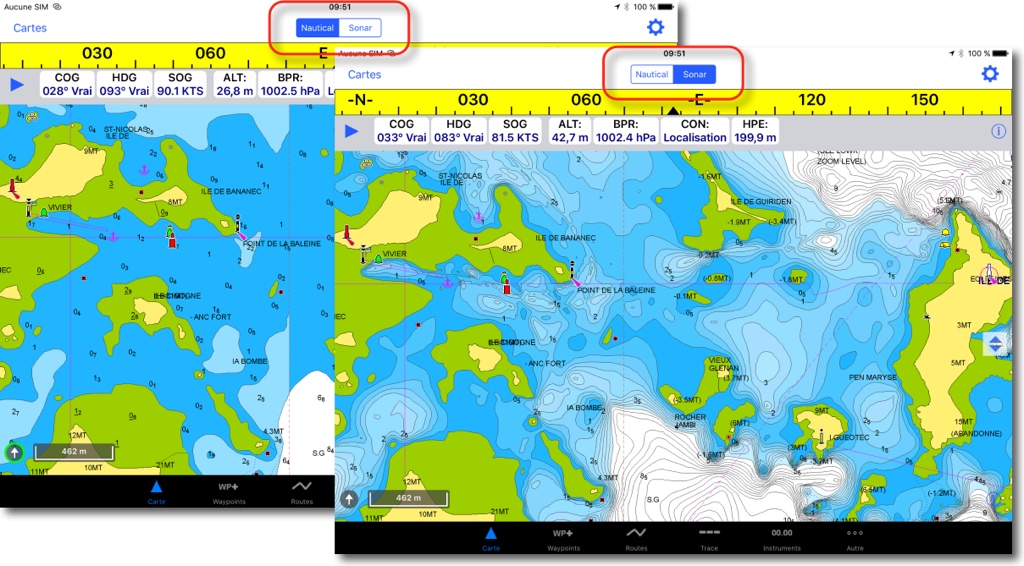 [Update 24 July 2017] Navionics Gold + cards disappeared Catalog for the benefit of Navionics +. However, Sonar Charts should be used with great caution . Some may still remember of setbacks experienced in October 2015. I also never hidden my skepticism about the origin of the bathymetry in those charts (¹), while the standard nautical charts are of incontestable quality.
Warning also about storage size needed : new charts Nautical + Sonar take more than twice the space occupied by an equivalent region Navionics Gold !
–––
(¹) Marine Navionics always stronger
Navionics Mobile and Community Sharing
–––