Several AIS receivers are already available with a WiFi hotspot and TCP/IP protocol, as excellent iAIS from Digital Yacht. German company Weatherdock AG is the first, my knowledge, to provide an AIS transponder WiFi compatible with applications as iNavX or iRegatta, capable of receiving data via NMEA TCP /IP protocol.
easyTRX2-IS_Wifi
Under this name a little complicated is a compact AIS Class B transceiver (20 x 16 x 5 cm) featured :
Built-in antenna splitter
Dual channel AIS receiver
WiFi module with a range of 100 meters
NMEA input 0183 to 4800 bps multiplexed
NMEA output 0183 to 38400/4800 bps adjustable
USB output to PC / Mac
SD-card reader for software configuration
Although the unit is provided with a splitter, it is preferable to connect an antenna receiving combined AIS / GPS option as proposed by the manufacturer. It can be powered from 9.6V to 32V, consumption is 0.4 Ah - 12V.
Compatible applications
EasyTRX2-IS_Wifi is compatible with navigation apps for iPad, iPhone and Android devices, able of handling data and NMEA AIS target display, such as :
iNavX
SEAiq
AIS Radar
iPilot
iRegatta (iOS / Androïd)
droidAIS (Android)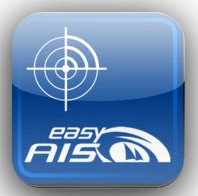 Weatherdock has also developed its own application for iOS, easyAIS, to display information in graphical mode (Radar view) and list mode. Today only for iPhone. The same application is available from the Google Android Play.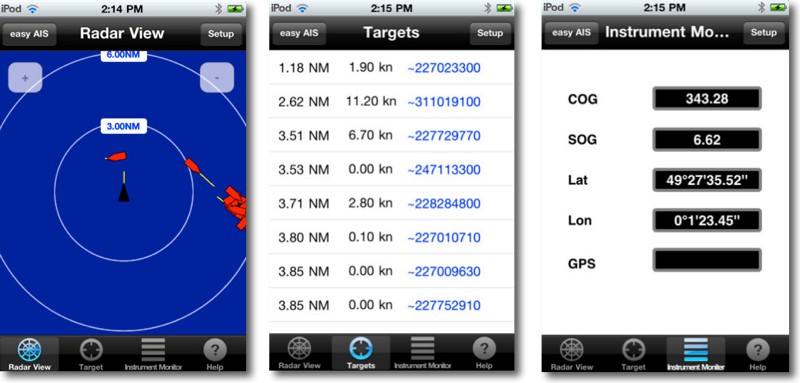 Settings in iNavX
For connection to device's WiFi hotspot with your iPad/iPhone, information is printed on a label on the back of each unit : SSID and unique password for each transponder.
In iNavX NMEA TCP/IP of iNavX, information to be entered are :
IP address : 192.168.10.1
Port : 5101
If the "Location service" option is not activated, then GPS position is provided by transponder GPS. If the option is enabled, the position will be provided by own iPad/iPhone GPS.
Here is a transponder attractive. An equivalent model is available with NMEA 2000, easyTRX2-IS-N2K-WiFi (reference A115).
—