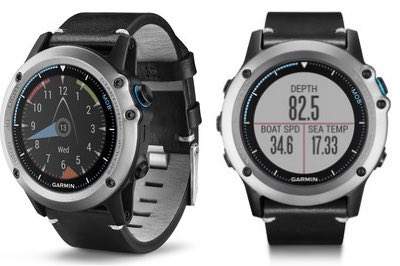 In 2013 recreational GPS leader has designed the Quatix®, a GPS watch waterproof allowing boaters to display on their wrist all data of their navigation devices, Garmin of course, equipped with Wi-Fi/Bluetooth owner hot-spot. This nice thing, provided with a 3-axis compass, a barometer and altimeter, was particularly innovative. I do not know if it is all the rage among users of the brand devices, but the fact is that the concept was precursor - it was a time before the arrival of the Apple Watch - and that walk on his wrist in all location of the boat data from the instruments, with a neat graphic display and vibration alerts, may be safe. And more, the Quatix ® gives the time !

Still stronger, Garmin recurrence in the range of the connected objects in announcing the display Nautix™ In-view Display, comes featured a pair of glasses to display data on the edge of the glass. Not yet of augmented reality, but on approach.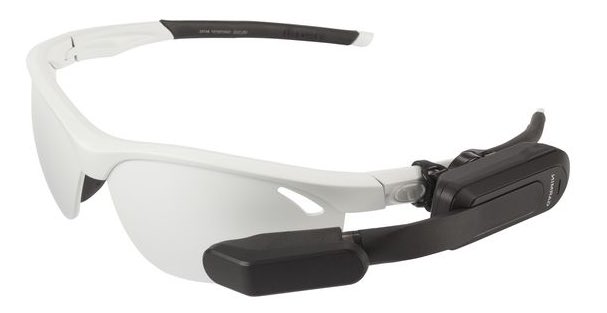 Not so innovative that Google Glass, whose future seems uncertain, but perfectly suitable for sailing, le Nautix™ can fit over most sunglasses, left or right side. However the display will be definitely unusable with corrective glasses for focus reasons. A device therefore adapted only to "well-sighted". Waterproof IPx7, with a battery life of 8 hours, the display resolution is 428 x 240 pixels and it weighs only 30 grams..
Le Nautix™ adisplays the speed, heading, the depth and water temperature, wind direction and engine speed, streaming from a Garmin device compatible. It is provided with a brightness sensor and an accelerometer, and its touch screen, suitable for gloves and wet ambiance, allows you to swipe through different screens.


A way to have a view of the horizon while keeping an eye on the essential data of the boat. For 400$ announced (without the glasses), gadget or actually useful ? Unable to form an opinion without having tested. But it wasn't until April at the earliest to hope to get their hands on this product. The wait may be unsustainable.
———