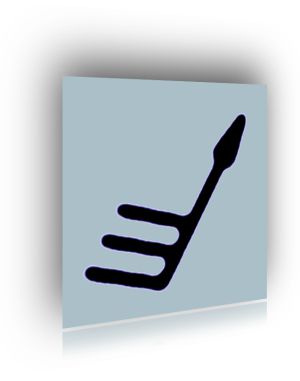 zyGrib, the GRIB weather file viewer developed for Linux and well-known PC world, been ported to Mac, since version 5.0, is a real progress compared to earlier versions. Since early 2011 it is distributed in executable version for Mac (Intel) ready to use, as a package in a disk image (.dmg).
We must welcome the community of this development that makes a great work for the greater benefit of boaters. Free Software opensource, zyGrib is licensed under the GNU GPL v3. zyGrib allows the display of a large number of GRIB files, from many weather forecasting models .. It also allows automated requests generated by the application.
Installation
Nothing special : you open the disk image, you double-click the package and follow the procedure, like most Mac OS X app..
Usage
We find the Cocoa user interface, with its standard menu bar, a toolbar to organize map and data.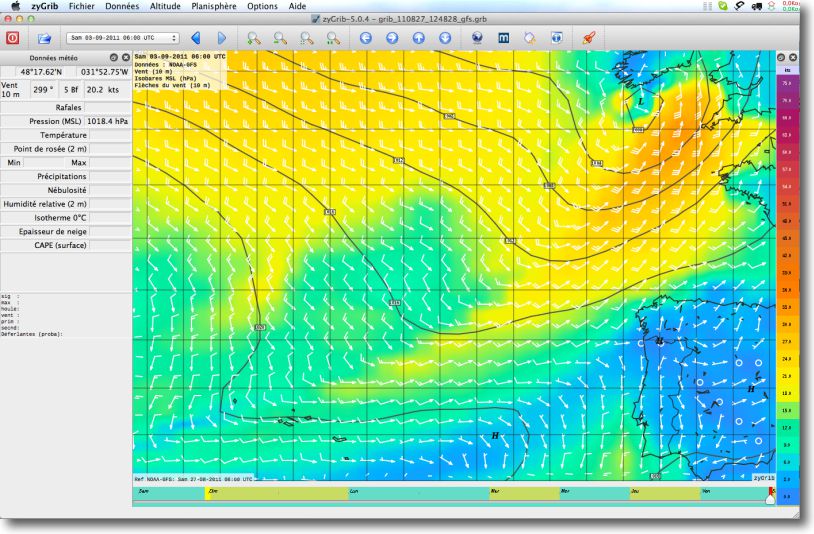 Left, a pannel that can be moved out with digital data available at the cursor location. On the right a color scale legend for the data representation on the map, depending on the type of data displayed. Down a slider time forecasts of the current file. That's simple, ergonomic and effective. The menu " Data > Options " has numerous display options for easy reading.
At any point on the map, an Right click opens a window called "Météotable" showing the forecasts at the place in digital form :

Requests and data server
The menu " File > Download GRIB "To select the file type and options depending on the model :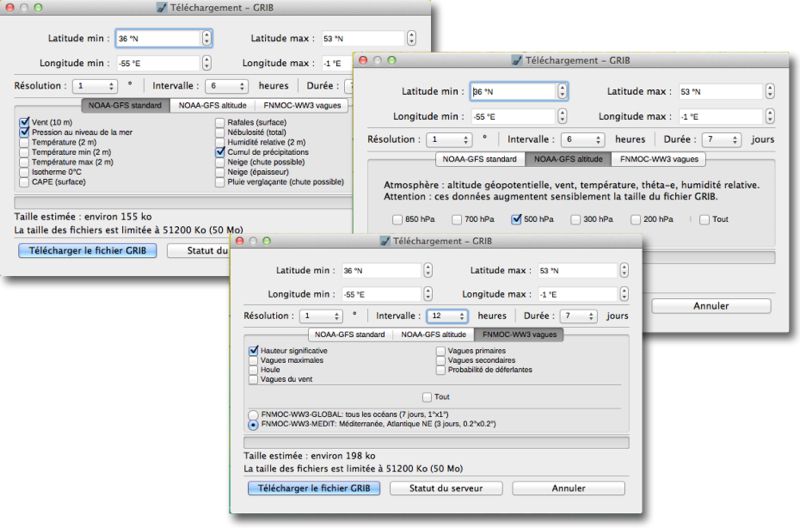 Finally at any time " File > GRIB server status "Lets you know the status of the various files available on the server :
Conclusion
This application is far superior to the viewer GribView, alternative even for free on Mac. I only noted some working details to improve, i.e. zooming with the scroll wheel which is not linear. A small display bug which also requires uncheck and then recheck the menu " Data " some data, as pressure, for the isobars are displayed on the map. But this is relatively minor in terms of the richness of this application.
Well done !
—
See the website : GRIB Weather
—