With the arrival of iOS 12 and MacOS 10.14 "Mojave" Apple iBooks application disappears to make way for "Books". The user interface is completely changed, and authors a compliance works is imposed. The application wins certainly not in ergonomics, we feel a desire to put commercial emphasis on the books in the interface, and access to updates is complicated.
Unfortunately still no red dot on the icon to the arrival of an update. Needed, on the one hand be informed by any means (what I do in this blog), then perform 4 steps necessary for access to updates : first a tap on your face icon,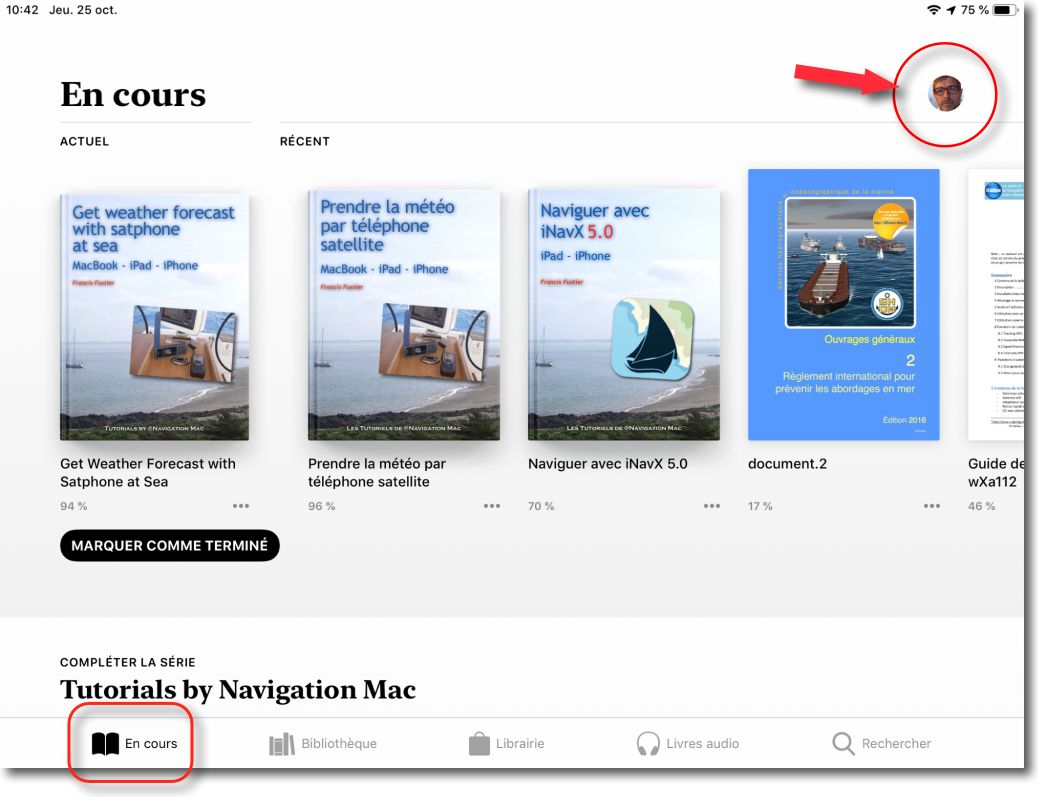 … then opening of three successive windows :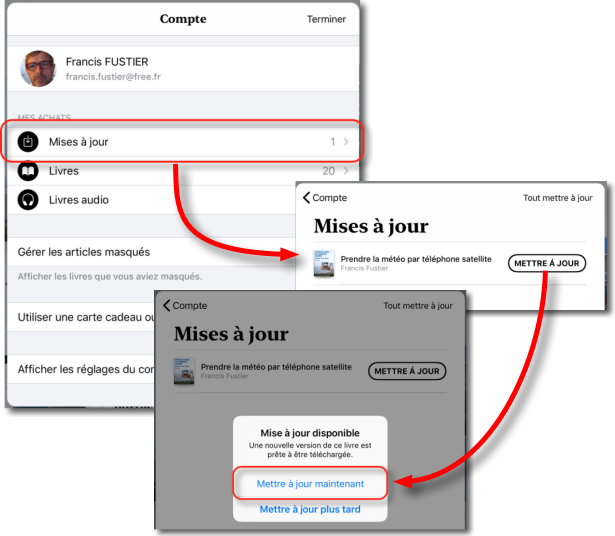 Easy, isn't it ?
[Update] Warning : It appears, Furthermore, the updates are sometimes not available at all, iOS, but especially MacOS ! In this case the only solution is to remove the book and download it again. Apple thank you !
–––