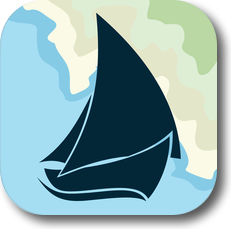 New developers, new logo, new splash page, and new web site.
Version 4.7.0 just be issued by NavX Studios LLC, the company that bought all of Richard Ray's computer creations : GPSNavX, MacENC and iNavX.
Procurement is carried out during the summer. New developers (they are two) were first focused on iNavX, for a first update of debugging, performance optimization and acceleration of charts downloading with X-Traverse. Let us hope that this transfer will bring a new dynamic to these excellent applications, whose creation and development have rested since 2002 on the unique Rich Ray's keyboard.
I continue to test and produce the French version of these applications on behalf of the new team.