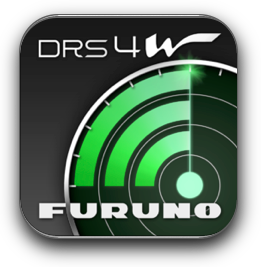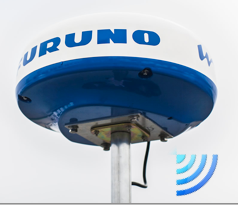 Done ! Furuno annouced on 7 March 2014 until Stockholm Boatshow his new radar DRS4W – W comes for WiFi – allowing display on iPad and iPhone. Would be available in May in France. The relevant application DRS4W is available for free on all AppStores.
DRS4W is the first radar that features WiFi to, finally, change iPhone and iPad in a real radar display. After satphones connection, Here are the last bastion of marine electronics that falls. More exactly, a leader in marine electronics finally takes into account the irreversible evolution of consumer technology.
Specifications
DRS4W is powered by a cable 20 meters in 12/24 V and offers following caractéristics :
Antenna 49 cm, 4 kW, 36 NM, 5,7 kg
Rotation speed : 24 rpm
Horizontal angle : 7,2°
Resolution : 20 meters
Power consumption :

STBY : 10 W
TX (short range) : 18 W
TX (middle range) : 19,5 W
TX (long range) : 23 W
Connexion WiFi :
Number of iOS connected devices : 2 units
Display iPad/iPad mini/iPhone
Available OS: iOS6
Orientation : Portrait (iPhone) Portrait/Landscape (iPad , iPad Mini)
Language : English
Modes : Auto Gain, Auto STC, Rain, Auto Noise rejector, Sector blank, Off center, Cursor, Targets measurement (iPad , iPad mini)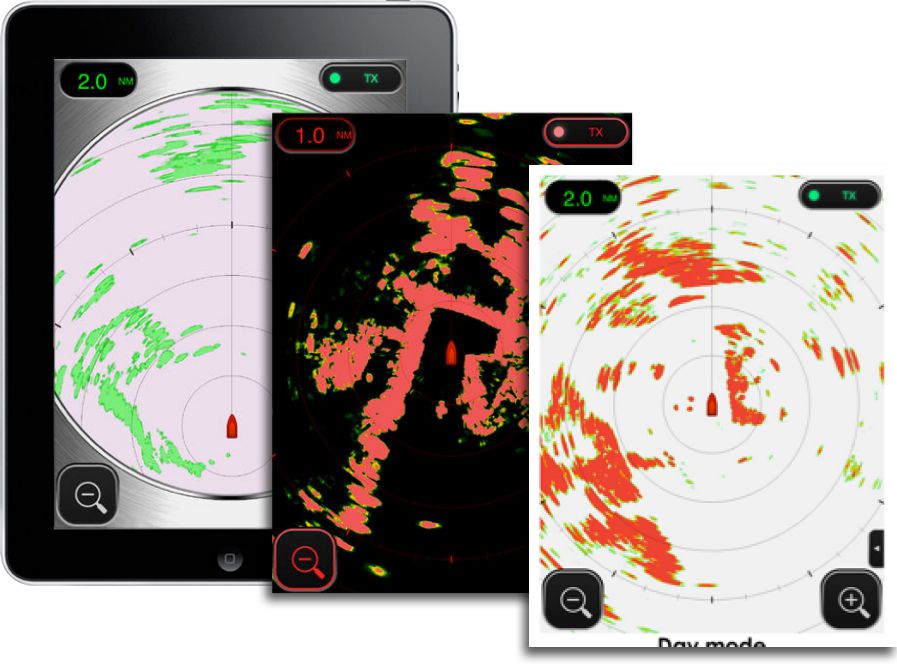 Positive
The radar is a "migration" of their DRS4D 4KW dome radar. Just with "added" Wi-Fi, that allows wireless communication with iPhone or iPad.
An application « DRS4W » is to download for free on the Apple Store and provides a tactil interface with zoom and image scrolling to display radar screen everywhere on the boat. Connection with the antenna is enabled by a single tap on an icon. The app provides two display modes day/night and a selection of different colors. Can connect up to 2 iPhone and/or iPad at the same time.
Negative
WiFi interface is proprietary, it doesn't featured an axcess point or infrastructure mode allowing to share a WiFi router. So it is a stand-alone connection and doesn't allow to be connected to another WiFi network for navigation. Hence now for navigation and radar you need two iDevices. It becomes luxuous ! But, you could say, when you love it, don't count your money.
In addition, it remains to test display quality in daylight. Having, we can always point out to detractors, radar use, is mainly in poor visibility and therefore low light.
DRS4W is announced Furuno France website with public pricing 1455,00 € + Power cable. 20meters. 140,00 € inc VAT.
—