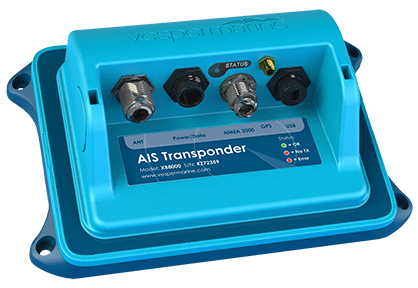 Vesper Marine, company established in 2007 in Auckland (New Zealand), specializes in the design of devices for AIS data broadcasting. Their latest product, XB-8000, is a Class B AIS transponder certified NMEA2000® compact, low consumption, responding to the yachting market and small business units. It was designed primarily with a view to WiFi transmission to navigation applications developed on tablets and smartphones. After the excellent AIS transponder by Weatherdock (¹) come up at the beginning of this year, this is the second wireless device of this type on the market for pleasure.
The XB-8000 includes :
A multi-processor architecture, Class B AIS transmitter, AIS receiver parallel two-channel Class A and Class B, DSC receiver (Digital Selective Calling).
A Wi - Fi router, access point that supports the simultaneous connection of up to 5 mobile devices (laptops, tablets or smartphones) and allowing sharing NMEA instrument data, GPS and AIS. The XB-8000 is also designed to integrate with an extensive Wi - Fi network if necessary.
NMEA 2000 gateway combining the main instrument data (Heading, Speed, Log, Wind, Depth, Temperature) with AIS and GPS data, and NMEA 2000 translator to USB (laptops) and NMEA0183 input and output.
So XB-8000 allows to mix NMEA 0183 data from instruments and devices with AIS and GPS NMEA 2000 data and forwarding to both NMEA 2000, in NMEA 0183 to old chartplotters, and WiFi to mobile.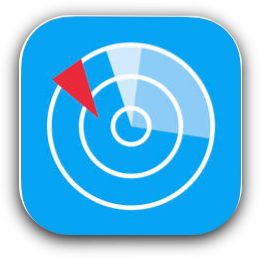 A free application for iPhone / iPad offers a "radar" view and list of targets, allows configuration, remote control (including Silent Mode) and monitoring the device status.
The transponder is provided with a built-in GPS receiver and a receiving antenna to 50 -Channels (WAAS/EGNOS) and 10m cable, an external VHF / AIS antenna 1m. is optional (²).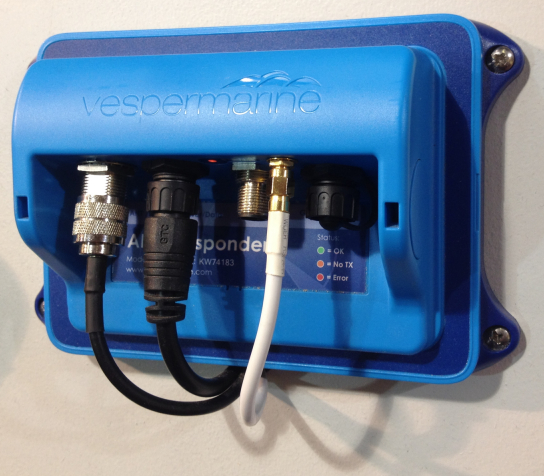 The XB-8000 has the distinction of being completely sealed IPx7, with 5 waterproof connectors :
1 antenna connector.
1 GPS connector.
1 NMEA 2000 certified connector.
1 mini-USB port connector (with 1m cable. provided, 5meters. as an option)
1 input NMEA 0183 (4800/38400 bps) port connector differential (RS422), output NMEA 0183 (4800/38400 bps) port connector differential (RS422), 12-24V (câble power/data 2m. provided).
Use
For Weather4D Routing & Navigation, like iNavX, iSailor and other, setup is easy. Once connected to the Wi - Fi transponder access point, in the settings (TCP/IP in iNavX, NMEA AIS for Weather4D 2.0 and iSailor), you must enter :
IP address : 192.168.15.1
Port : 39150
Mode : TCP (multi-clients)
Using, AIS targets appear in applications, iNavX allowing you to choose the display of all targets or only "en route" targets.
Applications display routes of ships and all their information, calculate CPA and TCPA, offer a proximity alarm. Weather4D Routing & Navigation displays and more real-time prediction of the respective positions of targets and own boat at the time of the CPA, thereby continuously determine visually whether the active target passes the front or the rear. Safety critical data, same as best chartplotters for pleasure.
The capital budget for the AIS transponders WiFi, significantly lower than that of a Radar, makes now accessible safety achieved, and allows boaters to participate in this great security system that provides AIS (³). In addition, the combined functions of the mentioned devices offer to read all navigation data in applications.
—
(¹) An AIS WiFi transponder iNavX compatible
(²) AIS Transponder, dedicated antenna or antenna splitter ?
(³) AIS, the second maritime revolution after the GPS
—