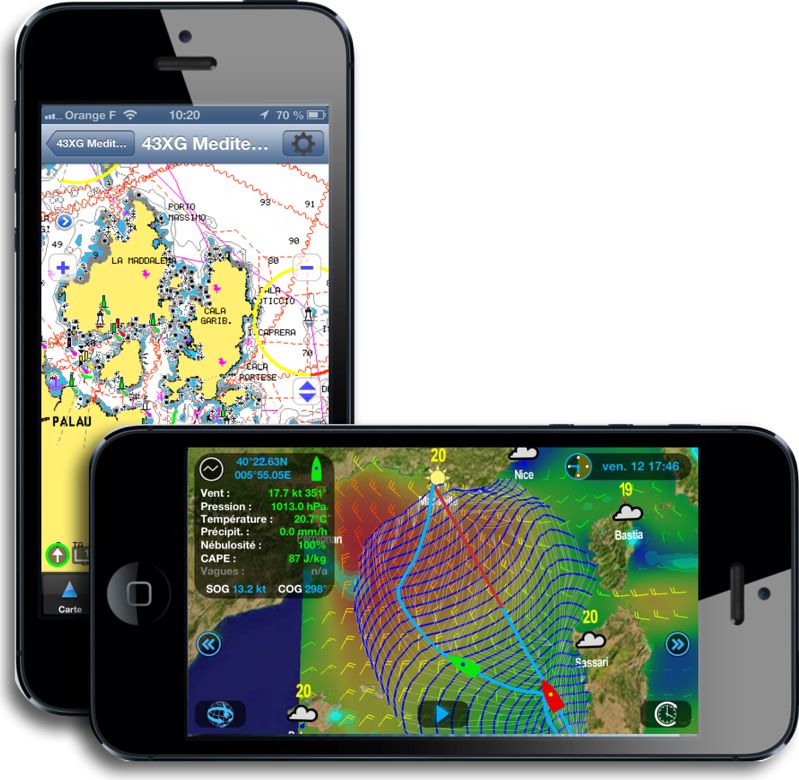 With iPad 3, Apple dropped the A-GPS chipsets from Broadcom BCM475x series that equipped the iPad 1 and 2 and iPhone 4. Since the iPhone 4S and iPad 3, 'New iPad (¹), it is now Qualcomm company which provides Apple devices a modem integrating all communication features, series Gobi ™ modems (²).
iPhone 5 is featured with one of the last range modems Qualcomm Gobi ™, MDM9615 4G LTE. This fifth-generation processor supports the latest technologies of communication networks : TD-SCDMA, TD-LTE, LTE FDD and TDD spanning the world, while being compatible with HSPA and EV-DO (³). In addition, this processor chip integrates a GPS receiver called "gpsOneGen 8A" supporting the Russian GLONASS satellite network. Unfortunately, no further details are available on the chip (number of channels, sensitivity, WAAS/EGNOS receiving).
For Apple, MDM9615 saves space and energy. But above all the support of TD-SCDMA is an easy entrance to China, where this particular standard is used by China Mobile, that controls 70% market with no less than 650 million subscribers, as an alternative to W-CDMA.
So we find in the iPhone 5 :
Modem Qualcomm MDM9615 4G LTE (GPS embedded)
Three-axis gyroscope STMicroelectronics L3G4200D (iPhone 4S, iPad 2)
Three axes linear accelerometer STMicroelectronics LIS331DLH
All these parts combine to provide instant location and movements of device, the use of various applications, including sea and air navigation. Remains, as for the iPad 3, to verify the performance of the GPS chipset, hoping it is at least equivalent to those of Broadcom.
—
(¹) Why I keep my ipad 1
(²) Qualcomm Gobi ® Modems
(³) See network standards guide de MacGeneration
—