Dominique Gauthier welcomes us, Olivier Bouyssou (Weather4D) and I, on its stand H59 iPadNav.fr for super demonstrations of latest news regarding the use of the iPad in navigation.
On-Screen HDTV 32″, a network NMEA 2000 connected to SeaSmart WiFi multiplexer allows to show the receipt of data with the iPad.
Then we show how to create a route in iNavX that is exported into Weather4D PRO 1.3. From this route, Olivier explains how to easily create an optimized route, with its new routing module. This optimized route can be returned into iNavX to activate by GoTo function.
What happiness !
To be seen until Monday 24.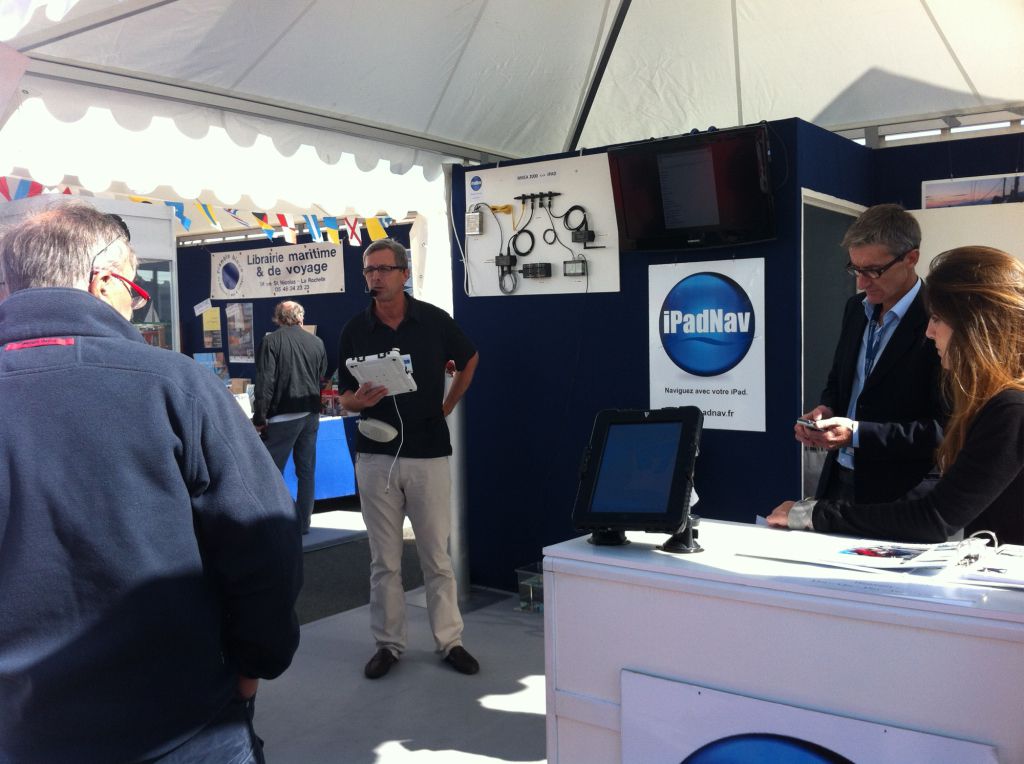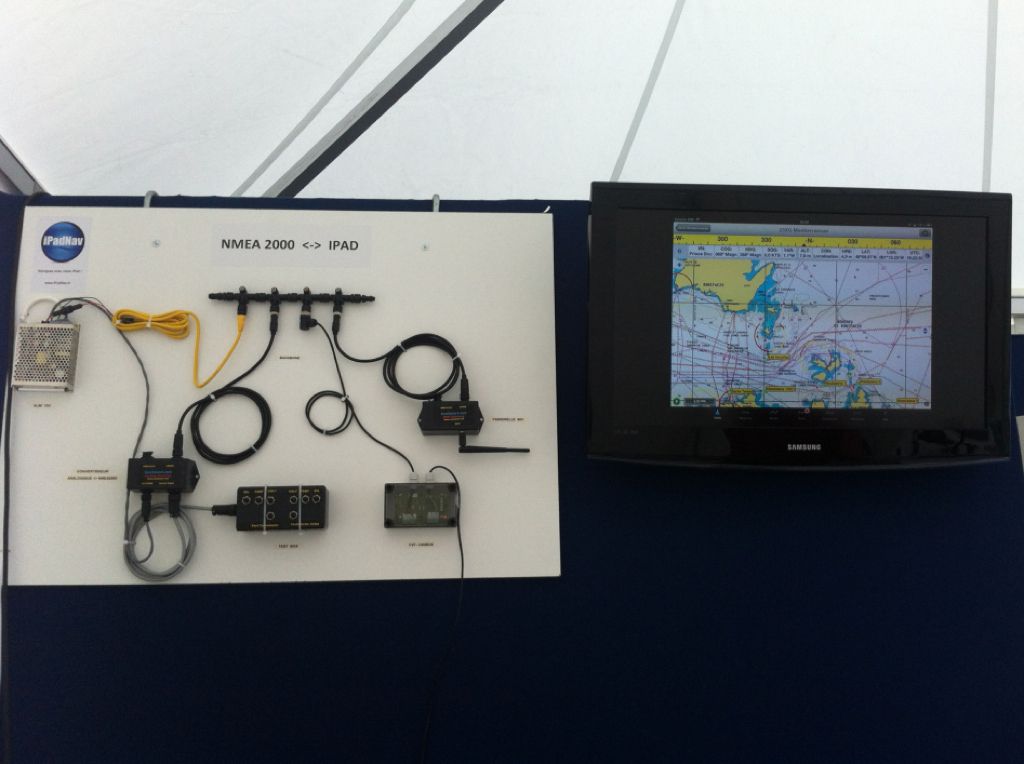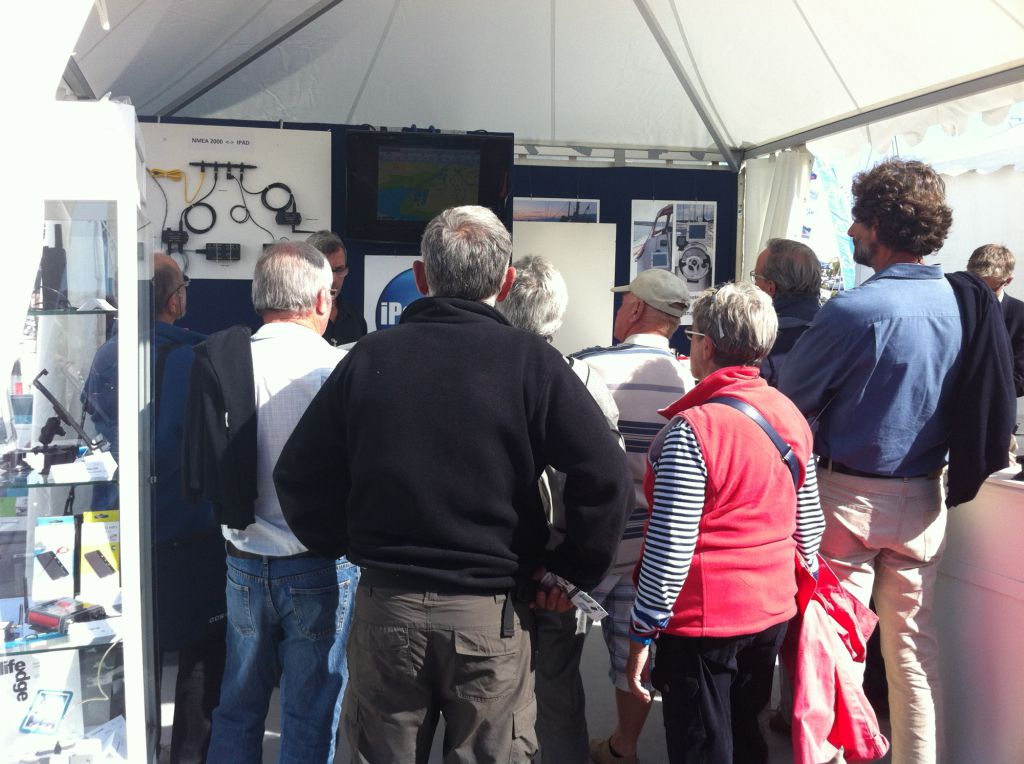 [Update] Unfortunately for those of you who decided to come on Monday 24, the gale of the night shook the tents and pavilions and the organization has not been open to the public. Worry, team will again be available to you Nautic Paris boat show. And a big thank you to everyone who visited us. A bientôt 🙂
—-