I just read, in the last issue of Voiles et Voiliers dated May 2012, a comparative Inmarsat-Iridium that leaves me unsatisfied. Quite interesting on the form, it has many approximations on the bottom, and does not allow the reader to form an opinion on elements of accurate and quantitative comparison. On the other hand, no offense to Francis Xavier Ricardou, software solutions for Mac have long existed and are well proven : just to see the number of participants provided with Mac or iPad at ARC 2011. I will try to contribute complementary, I hope, inform potential buyers.
The U.S. company Global Marine Network, leading U.S. access services communications satellites for pleasure, provides very detailed explanations on his blog.
How it works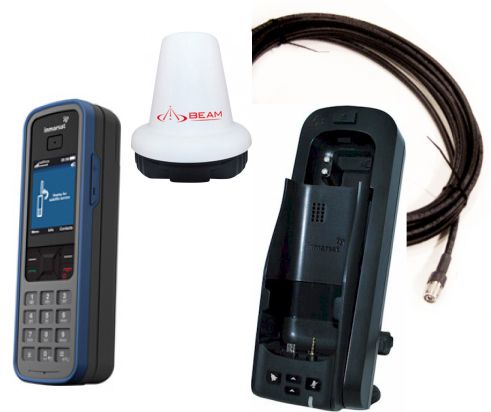 With IsatPhone Pro it takes one minute to establish a connection before they can download data. Once connected, you can transfer to better 12 KB per minute. A typical GRIB file is 15 KB to 45 KB. This will require at least a little over one minute to download with IsatPhone a file 15 KB.
So 1 minute to connect + 1 minute to send the request + 2 minutes of airtime to download the file (each minute started being charged full) = 4 minutes of airtime, thus 4 units billed.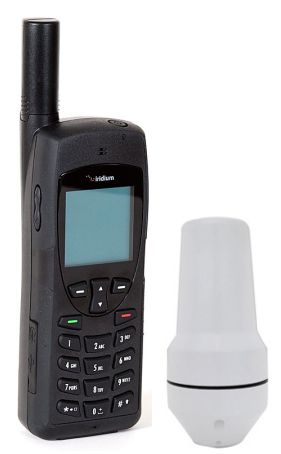 The system Iridium is a bit faster : 18 KB per minute is the nominal flow (2600bps). A much higher rate could be observed under certain conditions (¹). Needed 20 seconds to establish the network connection is established and billing increments 20 seconds. For the same file 15 KB, therefore will require a little less 1 minute to download.
So 20 s. to connect + 20 s. to run the query + 60 s. to download = 5 billing increments (1mn40s).
How much does it coast (
²

) ?
IsatPhone Pro + SIM cards = 579 €

IsatPhone Pro + SIM card + dock station + antenna = 1749 €

Recharge 250 minutes = 245 € (0,98 € / mn). Validity 6 months. Contains 250 units. The connection time is charged 1 unit per full minute.

Recharge 500 minutes = 489 € (0,98 € / mn). Validity 1 year. Contains 500 units. The connection time is charged 1 unit per full minute
Iridium 9555 + SIM cards = 1129 €
Iridium 9555 + SIM card + external antenna + cable = 1677 €
Recharge 200 minutes = 449 € (2,25 € / mn). Validity 6 months. Contains 12000 units, thus 60 units / min. The connection time is billed in increments of 20 units (0,75 €)
Recharge 500 minutes = 659 € (1,32 € / mn). Validity 1 year. Contains 30000 units, thus 60 units / min. The connection time is billed in increments of 20 units (0,44 €)
To consider an external antenna is essential for maritime use, to keep the phone inside the boat while ensuring the best possible connection. The Iridium comes standard with an antenna connection kit, IsatPhone requires the docking station to connect the external antenna.
How much do the query and receiving a GRIB file ?
On the basis of a communication card of 500 minutes of prepaid airtime, and a request from GRIB files 15 Ko or 45 KB, we obtain the following costs :
The Iridium is a bit cheaper than the installation IsatPhone, and much more advantageous for data exchange.
Professionals point of view
Regarding the speed of data transfers, opinions are divided :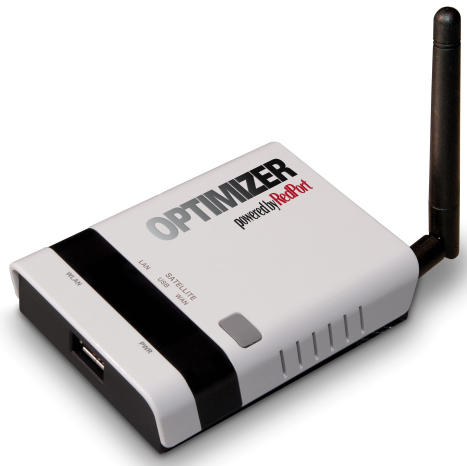 GMN says (³) only, with its box Optimizer (WXA-102) associated with the application XGate Email & Web app, data with IsatPhone Pro are now fully functional and simple option for email and weather at sea. Remains to be tested.
XGate iPad / iPhone is identical to Iridium Mail & Web app for Iridium AxcessPoint (¹), also developed by GMN. Unlike WiFi router AxcessPoint, only dedicated to Iridium 9555 and 9575, Router WiFi Optimizer allows the use of many satellite phone devices, with all Iridium models. It will therefore have the same value for data transfers to Iridium as the IsatPhone Pro.
In turn, MailaSail, UK supplier of communications satellites, I realized with few installation for Mac, give notice unenthusiastic about the IsatPhone :
"I don't know how far to continue the experiment anyway as we are only seeing disappointments with IsatPhone for the data… It is :

Less than half of the speed of a Iridium Download
Connection times very slow (40-60 seconds against 10 seconds to Iridium)
Cost of airtime about to skyrocket in price 3 service, up to 4 times the price Iridium (multiply by 2 to obtain the actual billing, the downloads are twice as slow with IsatPhone Pro)
The material is about to increase prices
Hardware with external antenna is more expensive than the Iridium with external antenna

I see no situation where IsatPhone works correctly for data. It's slow, inadequate and unsatisfactory, while also (or more) expansive than Iridium. Last year at ARC 2011, those who had were typically people who came to see us for a price on an Iridium, then found a cheap IsatPhone on the Internet. We then received a large number of calls asking us how to operate effectively and they were totally unsatisfied with the results… "
This confirms that, without the aid of service data compression, associated with different optimization systems (firewall, anti-spam, aso.), the use of a satellite phone to receive data is unreliable. On the other hand, Also applications such XGate and Iridium Mail, Weather4D PRO brings to the Iridium system and more a tool for predicting passage of satellites that can significantly reduce the connection time, So communication costs, providing connections without interruption (⁴).
This added to the price comparisons between the two competitors, this is enough to convince me that the choice Iridium is so far more economical and suitable for receiving GRIB files. The purchase price of the IsatPhone only has certainly misled a lot of buyers, which must add extra hardware and software services to achieve using their device satisfactorily. Especially as the argument for the two years validity recharges IsatPhone falls from June 1 2012, when these times will be reduced almost to the equivalent of refills Iridium.
Summary : let us beware of appearances ! In a field as technical it is important to provide an explanation based on evidence, encrypted, and less subjective as possible. The ideal is to have been tested over a long period the individual devices. This is what I achieved for solutions Iridium, I hope to have an early opportunity to do the same for IsatPhone.
[Update 26 June 2012] A test board will be made from 20 to late July in the Mediterranean between Port-Leucate and Dubrovnik. Stay tuned, a post will be published during August.
—
(¹) Navigation with iPad trainings : a complete solution .
(²) Source rate Nauticom April 2012
(³) Optimize IsatPhone Pro Satellite Phone Data
(⁴) See Article on use of Weather4D Pro for predicting the passage of the Iridium satellites.
—