Richard Ray announced on the forum macsailing.net forum that great progress had been made on adding support NMEA 2000 in MacENC. MacENC 8 now use the Actisense NGT-1 USB gateway to connect the Mac to a network N2K (¹).
NGT-1 : Gateway NMEA 2000 to Mac / PC
The NGT-1 is a NMEA 2000, interface device with a fully functional bi-directional firewall gateway. This is a TPG (Third Party Gateway), a gateway to third-party certified NMEA 2000.
The NGT-1 transfers NMEA 2000 messages to and from NMEA 2000 bus using the DLL Actisense Comms (Dynamic Linked Library). This ensures that all software certified Actisense can send and receive NMEA data 2000, without any translations getting in the way and changing the data.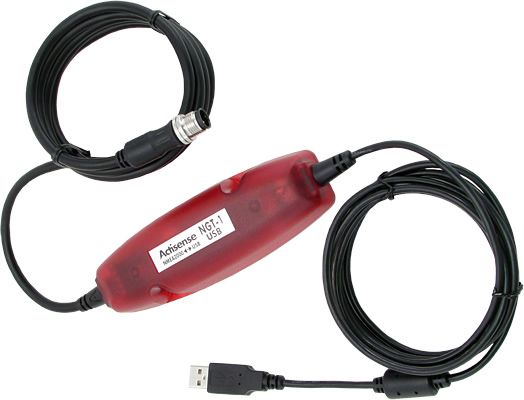 The NGT-1 is available in USB connection, standard USB 1.1 and 2.0, interface for bi-directional connection to a Mac or PC (²). Designed for use with NMEA navigation software 2000 have been certified as compatible.
A complete opto-electrical isolation is provided for superior protection of USB ports. So, Full isolation is maintained between the input / output connection to the PC and CAN bus (³) NMEA 2000.
MacENC 8
The commercial version MacENC 8.20 was tested and confirmed to be operational by Actisense which awarded him the level 5 its test. NMEA data 2000 MacENC treated are listed in this table.
To learn more about the NMEA 2000
—
(¹) N2K : U.S. abbreviation NMEA 2000 (N 2 kilos).
(²) Its driver for OS X is available FTDI V.2.02.17 on the manufacturer's website.
(³) Controller Area Network : standard bus developed by Intel and Bosch and selected by NMEA 2000.
—