You've probably heard the song Helmut Fritz "It annoys me" ? She will dance to many vacationers this summer campsites and beaches. Well me, what irritates me, is the disbelief of a number, still, about iPhone GPS accuracy. Isn't it stupid, isn't it ?
I have performed a few days ago a small experiment, during a call in the charming little harbour of Saint-Vaast-La-Hougue. In arrival, berthing at high tide alongside the north end of Grande Jetée, where fishermen are often moored awaiting. You can see on the screenshots below my position with my iPhone 3G. The pier is 4 meters wide along its entire length (360 m.). Note the green dot in the center of the position icon, which is the exact location provided by the GPS. You can see that iNavX app displays an horizontal position error (HPE) calculated by the GPS 17 meters. The actual position is in a circle under 3 meters diameter.
I said that the network connections (Wi-Fi/3G) were cut so as not to interfere with GPS location. I then headed off along the pier to position myself on the waypoint, created last year, which marks a ladder placed at the base of an area stranding docked perfectly clean to careen at low tide. Placed on top of the ladder, I am on the following images 1m50 away from the waypoint.
You may also find that, since the recent versions of IOS and iNavX, course speed (SOG) is now displayed from 0,5 knots. Last year, up to 3 knots SOG was not displayed ! Otherwise, GPS chipsets in iPhone 4 and iPad 1 and 2 are even better than the 3G.
I hope this little demonstration will eventually convince the skeptics. And if by chance you are driving your bow in the Cotentin, do not miss a call in Saint-Vaast, les huitres y sont fameuses et Mme Fleury vous réservera un excellent accueil à « La Marina » 🙂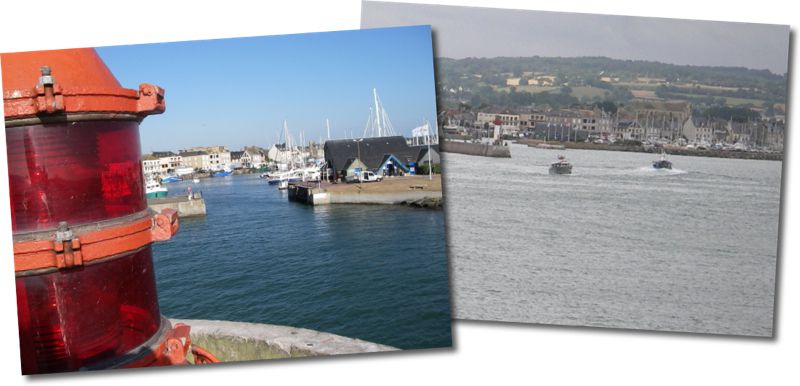 —
Related Articles :
iPhone built-in GPS : some details
iPhone 4 : location componants
iPad 3G, Initial information about built-in GPS
—