Founded in 1988, company Meteo Consult was the first private weather company in France. It was mainly developed forecasting services paid for professional, leaving the public service Meteo France forecasts free care for the general public. Meteo Consult is best known in the field of ocean racing, where it gained an almost exclusive dominance.
Become a subsidiary of Prosodie in 2000, it buys La Chaine Météo in 2006, and is itself bought by the group Le Figaro end 2008 (¹).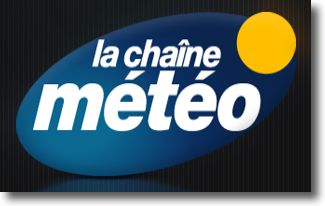 The application "The Weather Channel" appears to iPhone soon 2009 (²). From a quality and faultless ergonomics, This free application provides forecasts 10 days, covers towns and beaches, provides video forecasts technical, regional and alerts. Despite its focus public warned, it has been very useful information for coastal boaters.
This year, there has been a complete change of strategy for Meteo Consult.
Course change for the shipping forecast
This spring, Meteo Consult has revolutionized its website Marine forecast providing forecasts up to 14 days completely free : general situation and frontology, GRIB files charts, interactive chart. Forecasts for 10 offshore areas, 251 Coastal, 18 nearby waters, 332 approaches to ports, and complete customization of the home page. In addition, create an account on the site opens the right to receive a daily météomail Navy for the area and time of choice. Hard to beat ! Even the pub is non-intrusive, as long as it lasts…
Meteo Consult on iPhone and iPad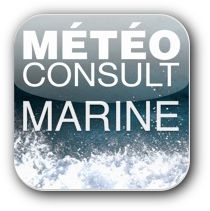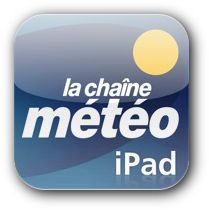 The 29 the application Météo Consult Marine iPhone appeared on the iTunes AppStore, followed by the next version La Chaine Météo iPad. The forecaster is very strong with these two outstanding and free apps.
La Chaine Météo iPad incorporates the principle of personalization of the home page and uses up the qualities of the screen : increasing number of videos available in full screen, forecast charts Europe, France and Overseas, many international news affecting climate and weather. The improvement of the interface is significant compared to the iPhone version, already very ergonomic and intuitive.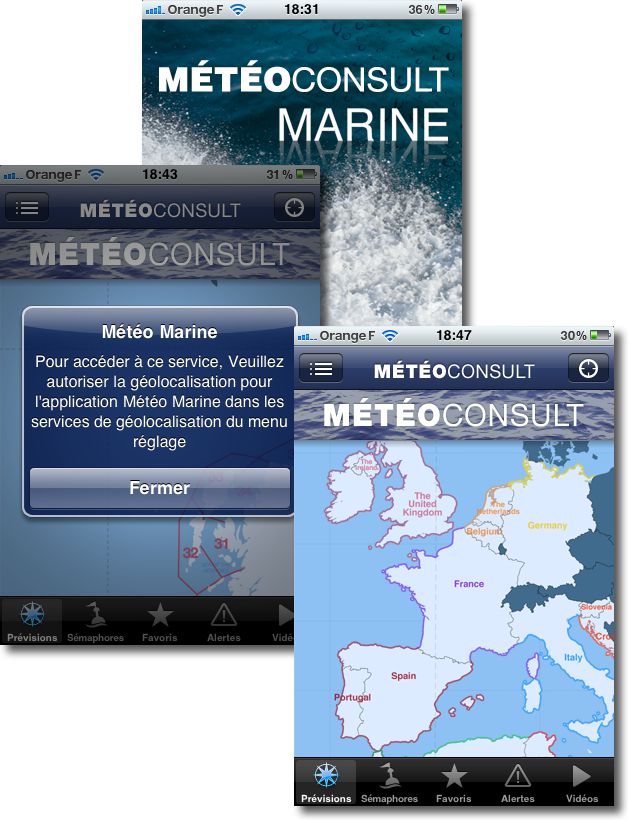 Météo Consult Marine, currently only designed for iPhone, This incredible wealth of forecasts and statements for all of Western Europe and the Mediterranean : cutting offers no less than 111 areas for the Atlantic, Shetland Islands to Germany and southern Morocco, and 123 areas for the Mediterranean from Morocco to Tunisia and Gibraltar to Turkey.
Forecasts for each zone are distributed 4 Chapters : Coastal Bulletins, Coastal Maps, Spots and nearby waters :
GRIB files : average wind and maximum, swell, temperature, cloudiness and precipitation. Up to 10 days each 3 hours.
Detailed Forecast : wind, pressure, weather conditions, sea ​​state and even the tides of SHOM. Up to 10 days each 6 hours.
In addition records of observations of over a hundred of semaphores, message alert for each sea area and detail area, 4 explanations videos 5 satellite and radar animations videos. Just that ! And I hope I have not forgotten…
If we add that these forecasts are based on the NOAA GFS model and ECMWF IFS (³) reviewed by forecasters, it's a standing KO. for concurrent applications.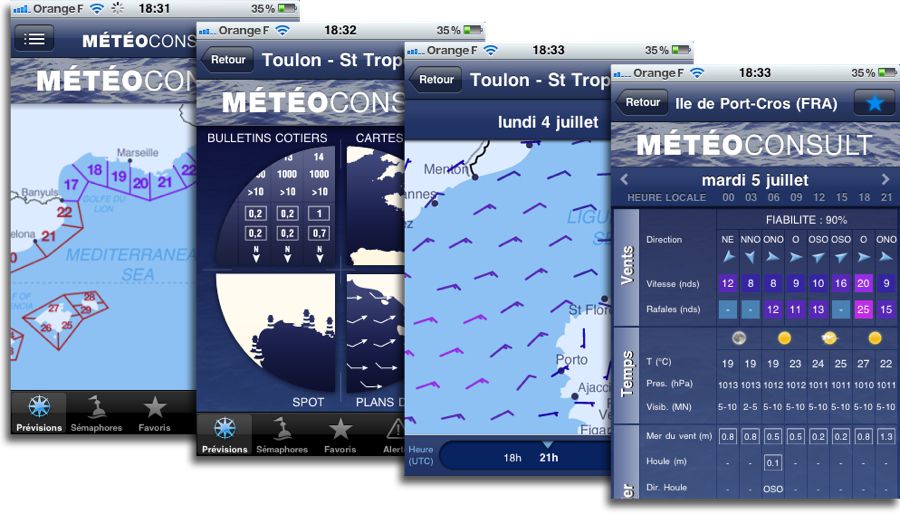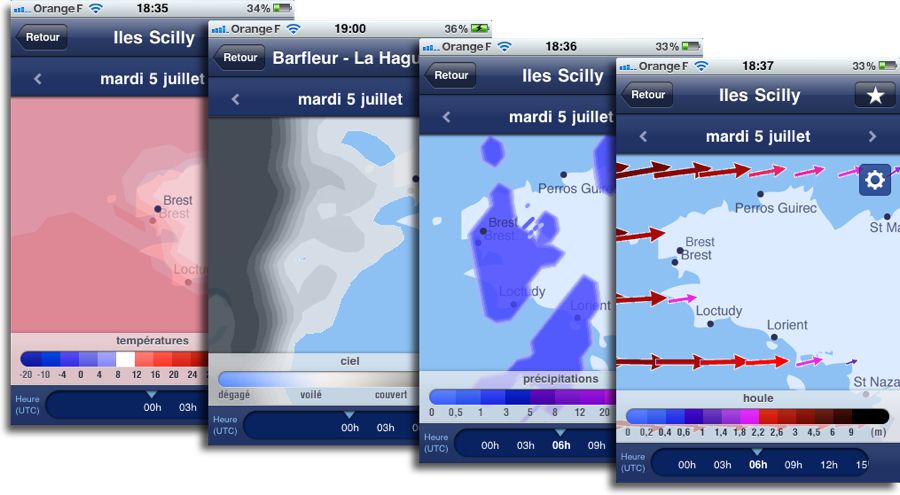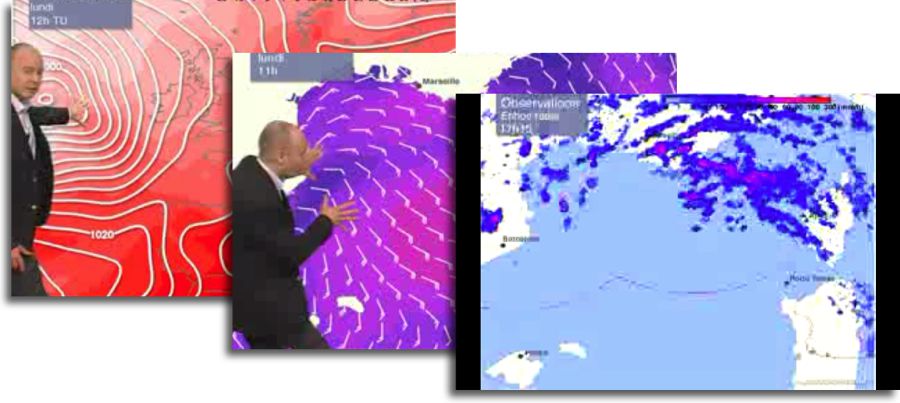 It only remains to wait for an iPad version of Meteo Consult Marine wich, undoubtedly, should have the same qualities as the iPad Weather Channel interface. I do not know what economic impact group Le Figaro hopes to of this avalanche of free applications, but it is a real treat for boaters, and well worth an eulogistic article, bravo !
—
(¹) You can read the full history of Meteo Consult web-libre.org
(²) Cited in January 2010 in the article iPhone : my favorite navigation apps
(³) See entry Forecast Models in the Glossary
—