No holiday for developers ! I mentioned the upcoming new tests at our long journey from Corsica to Normandy last May. After several weeks of finalization, and mainly to adapt early to future iOS 10 available this fall, here is the delivery of the new version 2.0.15 in Weather4D 2.0. Addition of new highly anticipated features.
Analog instrument panels
You can now display in full screen, or in half-screen, a customizable instrument panel. These instruments analog design offer five pages a combination of 1, 2 or 4 instruments, displaying navigation, speed and wind data.
For each instrument, the choice is made by a long press on the instrument that opens a selection popup window :
During navigation, addition of chart and instruments in two screens allows accurate monitoring of the course :
For speed and wind instruments, a short tap on the instrument allows you to select the data to display : SOG, STW, VMC (¹) for speed, APP (apparent) or TRUE (real) for the wind.
Track
Advanced track management has been added. You can enable the track, display it, save it sequentially, then delete it to launch a new track. There is no limit to recorded tracks number. Tracks can be exported and imported in .vdr (specific Weather4D) or .gpx formats. You can customize track color.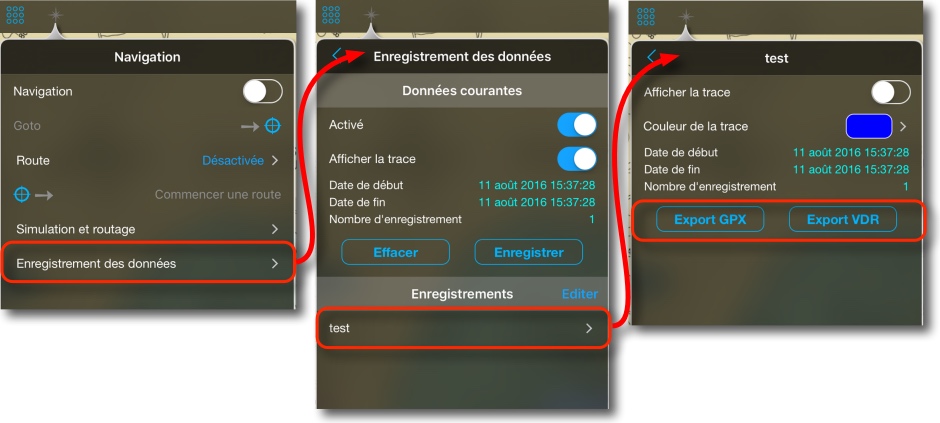 Recording includes all navigation data associated with completed course (NMEA data) by 1 minute steps.
Autopilot control
Now, as with Weather4D Android version, You can control the autopilot by sending NMEA sentences according to route followed to an active waypoint :
GRIB files requests via SailDocs
Pending full integration GRIB Weather requests to Weather4D 2.0 servers with an Iridium GO! (²), automated request process, via applications XGate or Iridium Mail & Web, has been added, same as Weather4D Pro. This allows to recover GRIB files GFS and WW3 models available on the American Server SailDocs with a satellite phone.
The left button "Saildocs" opens a window to create specific zone for satellite phone that, once composed, is sent to the available satphone application on your tablet.
Charting
Good news for Mediterranean mariners, the Geogarage website has negotiated with the Italian company Navimap the integration of their official raster charts catalogue covering in detail all Italy coasts for 50 € annual subscription. The catalogue Navimap is displayed in yellow on the website Geogarage.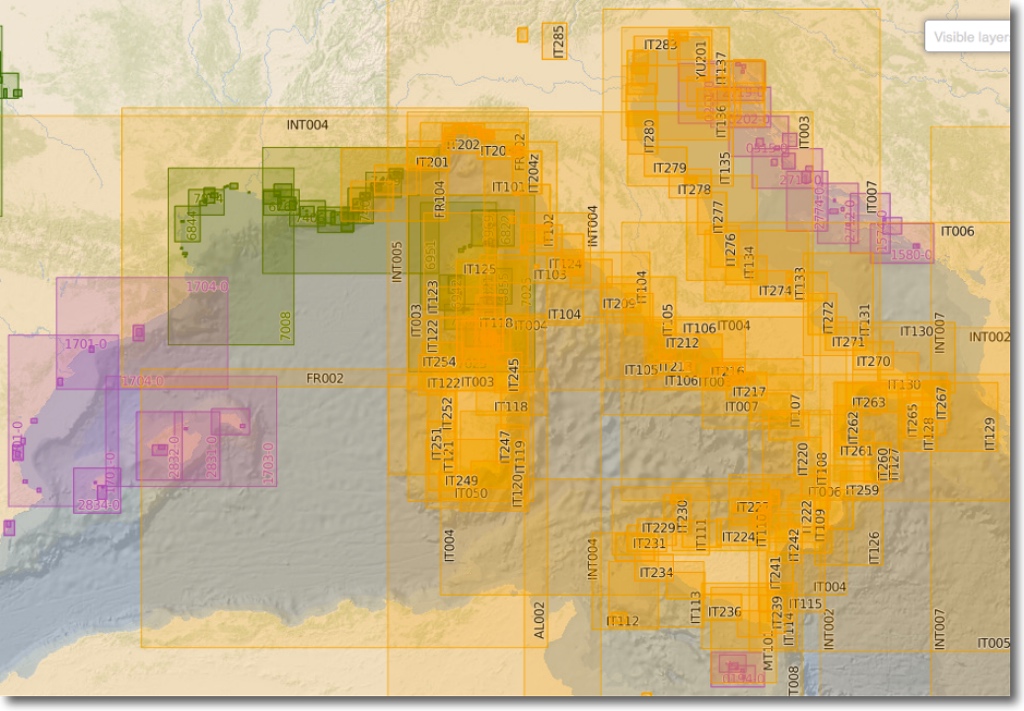 With UKHO covering Spain in part, Balearic Islands and Croatia in detail, SHOM which covers in detail the coast of France and Corsica, Navimap complements the Western Mediterranean basin in detail. It expects that the negotiations for the Greece and the Turkey.
Display simulation data in instruments data labels
Latest update 2.0.16 will respond within a few days of urgent request to see the simulation data and routing in instruments, Alternatively to the actual data. This will be made. The data will automatically appear in yellow (for not to be confused with the actual data in white) as soon as a target will be enabled on the simulated route or routing.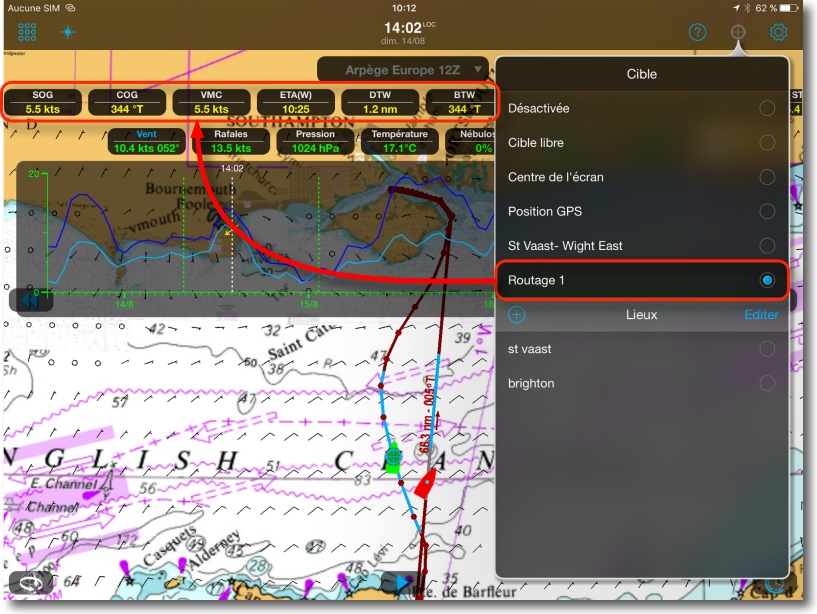 Here is a set of functions which enrich this amazing application, In addition to 'under the hood' many functional improvements to still greater efficiency.
———
(¹) See free tutorial for an explanation of acronyms.
(²) The APP4NAV company is a developer referenced Iridium GO!, allowing it to integrate the application control of the Iridium GO! and so to manage the connection to its own servers. This opens access to all other models available as ARPEGE, AROME, etc.
———