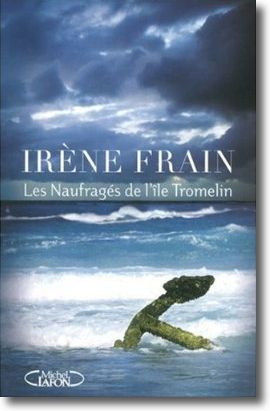 In late summer, I let the sea novel thriller to tell you about a novel, published 2009 Editions Michel Lafon, based on historical facts recently updated (
*
).
This book tells the tragic journey of the French ship "L'Utile", a 800 grt carrying a cargo of illegal Malagasy slaves destined for the Ile de France, Mauritius today. The boat ran aground in 1761 on a tiny coral block lost in the middle of the Indian Ocean, devastated by storms : Tromelin Island. Of 160 slaves abandoned on this island deserted by the white crew, 8 survivors were only discovered, 15 years after the shipwreck, by the corvette "La Dauphine" commanded by the ensign De Tromelin (whose name was given to the island).
Historical research
In 2004, by a combination of circumstances, Captain Guérout, passionate of maritime archeology, is on the trail of this story. Between 2005 and 2008 he led a research mission, under the patronage of UNESCO, to shed light on the course of the tragedy of "Forgotten Slaves" Tromelin. With the assistance of dozens of stakeholders, a thorough investigation into the many marine and family archives, and two archaeological campaigns on the island, the thread of this terrible episode of slavery was gradually restored
The story
Irene Frain, journalist and novel writer, met Max Guérout in Paris.
" He dreamed that a writer, by the grace of a story, gives life to this mass of archives and objects that he had just torn from the silting up of oblivion. "
Captivated by the story, Irene Frain immersed in documents, staying on the island, and transforms the archaeological material in a shocking story, an extraordinary human adventure relapsed into oblivion for more than two centuries. The cohabitation of slaves and 140 white sailors. The construction of a ship of fortune, then the abandonment of blacks by whites against a promise never required to come rescue them as soon.
A book not to be missed, to remember that the sea is also the scene of tragedy, from the island of Tromelin to the "boat people" of today.
(*) Great Palatine Price of History Novel 2009