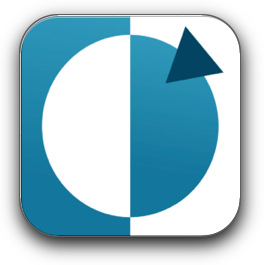 In a previous post on my favorites apps for iPhone, I cited two weather apps : La Chaine Météo, very good general weather application from Meteo Consult, and iSailing Weather that offers maps of sea-based weather GRIB files from British origin.
Meteo France finally added own application for free, offering its full range of forecasts, including marine weather reports in text format.
Shipping forecasts
The " Marine "Is one of the ten items accessed by a button on the bottom menu bar. L'application permet de configurer la barre de menu de manière à positionner la rubrique « Marine » en première place.
The forecasts are classified into three broad categories : Coastal, Offshore and Ocean Forecasts, plus RFI Forecasts for the North Atlantic and Special Marine Warning (BMS).
Each category includes the names of international marine weather areas. When you first launch the application, you have to add the desired areas by a button [+] the home page under " Marine ". We regret that the choice can not be done using charts with areas to be tapped on the screen. It is actually difficult, or impossible, locate all areas by their names without having descriptive chart in front. We hope that will be added in future releases.
The shipping forecasts are strictly the same as those distributed by other means of Météo France : Radio, Navtex, VHF, facsimilé, etc.
The good and less good
A year after Meteo Consult, French public service comes up to iPhone, and fortunately ! He thus became the only French organization to broadcast marine weather forecasts on iPhone. What is less happy, on the other hand, is the lack of stability of the application, subject to frequent crashes.
I have not taken the time to check the other topics, such as newsletters "Mountain", but the interface of the general weather for France is very careful, though a bit slow to load.
Finally, what is unbearable, is the omnipresence of advertising very invasive. For a public service funded by our taxes, is frankly unacceptable. Compared, La Chaine Météo, offered free by a private company, imposes a much more discreet advertising and quite acceptable. I do not think it picks up the deficit of our country !