In an issue dated 19 March 2011 I mentioned the announcement of an iPad waterproof case by the young company LifeProof. It took a year and a half to see the outcome of this case. We must understand that the rapid succession of iPad models, mostly radical form between iPad 1 and 2, has not prompted the company to rush to launch its first design protection.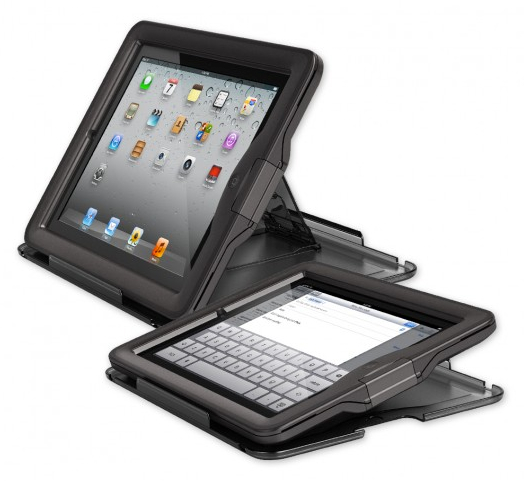 To have recently hands on a device, I must say that I was somewhat reassured about my concerns. They focused on the fact that the front glass is not protected by a transparent film (contrary to the rear face). This is the shell surrounding the device which seals. We can always retort that the protective film from the glass surfaces are numerous and cheap on dedicated accessories websites, they are still very difficult to apply without bubbles, without such a film, the screen will not immune to scratches, or a break.
But aesthetics and finish of this protection raise doubts. Easy to install (two half-shells to clip) and provided with a front closure cover which is also inclined support, this case inspires confidence. A video made by the manufacturer seems particularly reassuring. See for yourself.
Lifeproof nüüd (is its name) arrive on the stand iPadNav.fr until Nautic Paris boat show between 7 and 16 December likely price 129,99 € inc VAT. Note that it is not compatible with the iPad 1.
—