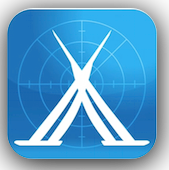 You dreamed of it since Weather4D Pro has featured its powerful routing module. He did !
Our Toulousian crazy developer, Olivier Bouyssou, just sent Apple a new app : iPolar.
Developed in collaboration with - and on behalf of - KND SailingPerformance, iPolar calculates polar performance of a yacht according to specific parameters, easy to identify :
LOA (Length Over All)
LWL (if unknown, iPolar use a default 95% LOA)
Displacement
Mainsail surface
Jib surface
Spinnaker surface (optional)
Asymmetrical spinnaker surface (optional)
Polars are calculated automatically when input is performed. They can then be displayed in iPolar graph and table format :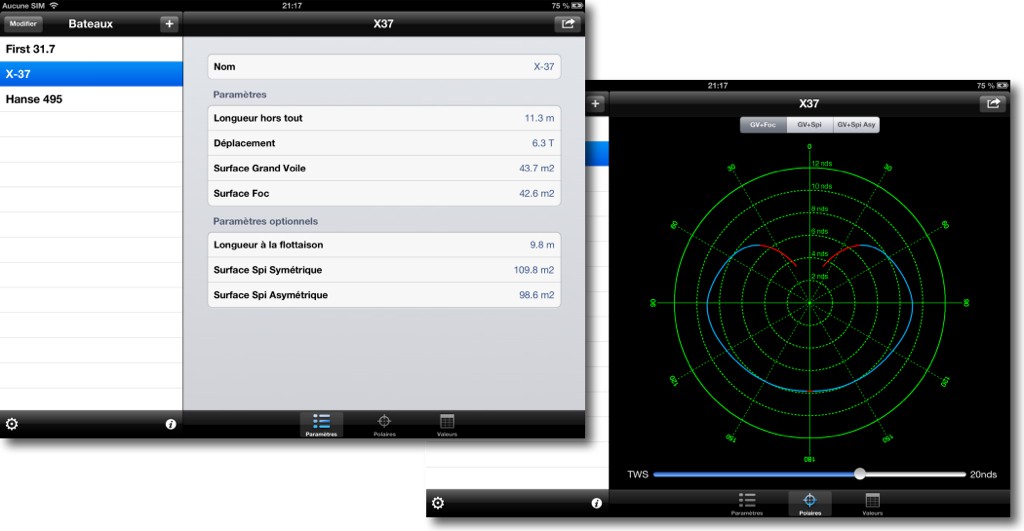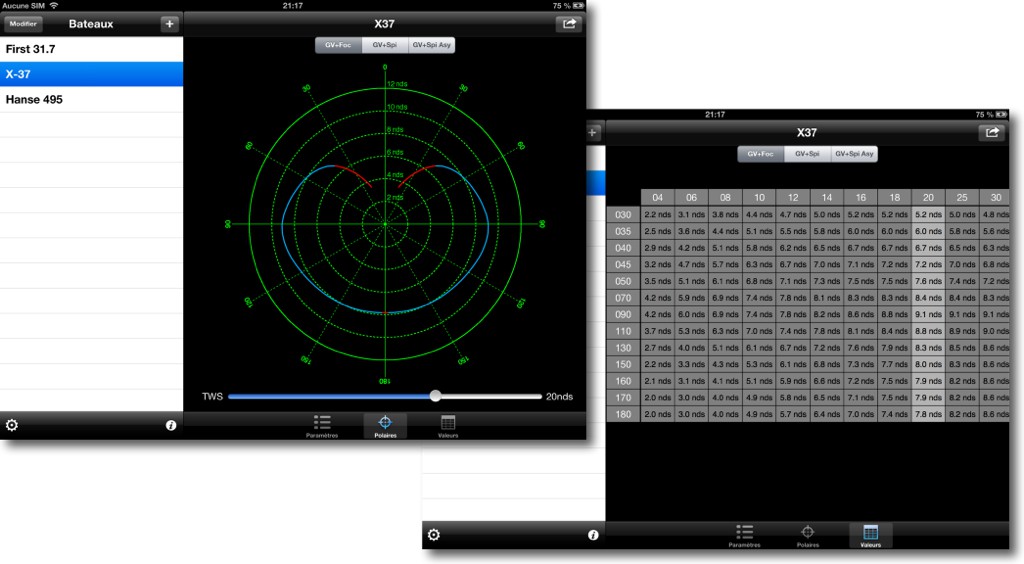 The polar can then be exported directly Weather4D PRO to feed the routing module (¹).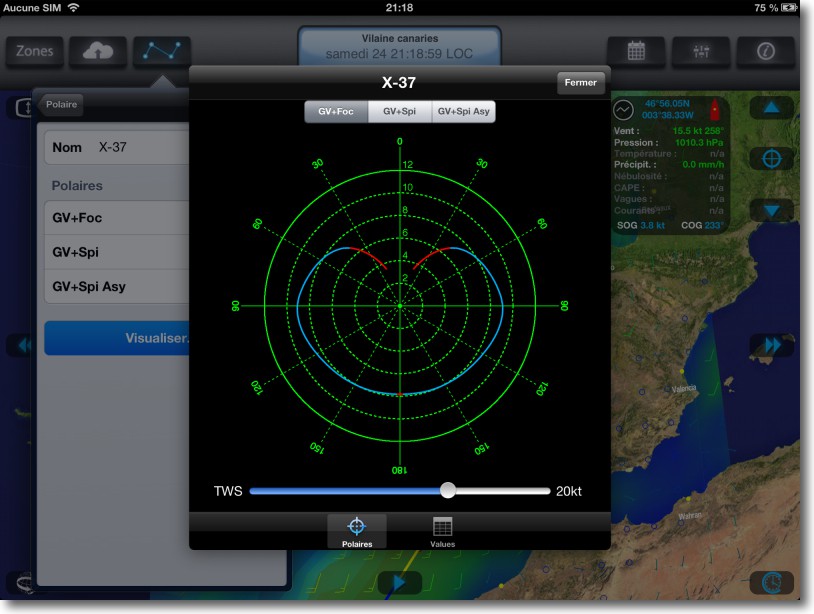 Explanations :
iPolar is a VPP (²) that predicts speed polars from a small number of parameters : length, displacement and sail area. This simplicity creates a number of restrictions : iPolar is designed only to correctly predict cruising and racing monohull polars. At time, only monohulls with LOA between 8 meters. and 20 meters. are treated.
For sailboats whose parameters are outside the expected range for iPolar, the use of more advanced VPP is required. KND-SailingPerformance uses NorthSails VPP, developed through several cycles of America's Cup. In this case the VPP calculates polar matrices from full hydrodynamic coefficients (from CFD calculations) and aerodynamic coefficients. In case you are interested in such a VPP, contact directly SailingPerformance.
KND SailingPerformance :
This small company located in Valencia, Spain was founded by three senior engineers in the fields of mathematical modeling, naval architecture and performance analysis. They got a reputation for expertise applied to racing for over ten years, actively assisting famous boats in America's Cup, The Volvo Ocean Race, Vendée Globe, and many others.
For data boats, you can refer to specialized websites, France as excellent Select a boat the François Kammerer, a fellow of Loire-Atlantique.
iPolar should be available within a few days on the Apple AppStore for 9,99 €. We will not fail to talk about it again during the Nautic, on the stand of iTabNav.fr (Hall 2.1 – Stand D41).
—
(¹) See my post Routing comes up in Weather4D PRO 1.3
(²) Velocity Predicting Program
—