Company Digital Yacht offers Nomad, the first AIS transponder class B mobile with Wi-Fi interface.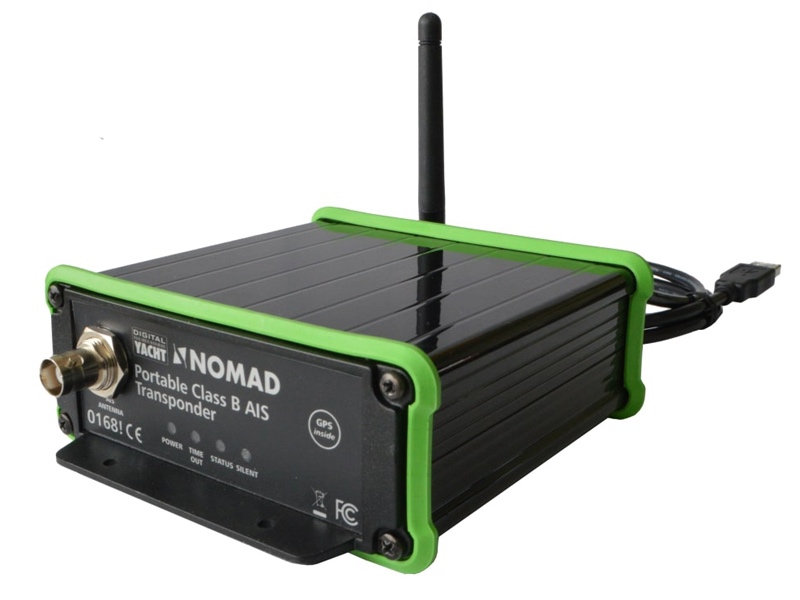 The Nomad is supplied with a portable VHF antenna 25 cm equipped with a sucker and a 4 metres cable, and with a built-in GPS antenna. USB and Wi-Fi interfaces will allow the use of the device with many navigation and charting application for iOS devices, Android, PC and Mac.
The power supply and data transmission are through USB allowing Nomad to be powered from any USB source. So it can be powered through a computer, an USB charger, an USB external battery or with an USB/12V cigarette lighter adapter. Please note that the antenna can serve as an emergency VHF antenna, in the case of dismasting for example, with a converter PL259/BNC connector.
The Nomad is featured with a Wi-Fi access-point with TCP/IP protocol allowing for up to 7 concurrent connections.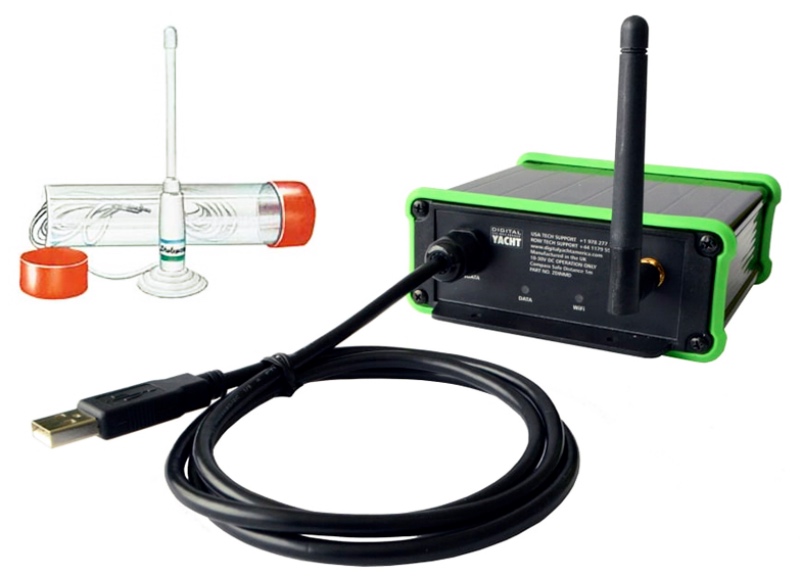 This device should be useful for boaters who need a portable solution to navigate and receive GPS data and AIS targets on their computers, tablets or smartphones. The Nomad will be particularly useful for boating professionals, as the skippers-conveyors, and boat owners preferring an easy-to-install and easily transportable system.
However, without MMSI number (¹) programmed, the Nomad will act only as a receiver and transmit GPS and AIS targets data through Wi-Fi and USB . For professionals who frequently change the boat, particularly the skippers of conveyor and trainers, It will take to activate the transmitter for each boat reprogram the MMSI number which has been assigned. This requires using the proAIS2 programming software (Windows/MacOS) or AISConfig (Android) that allow the configuration of the Nomad for each new boat, and request Digital Yacht for the executable utility (Windows only) allowing the reset of the MMSI number.
Specifications :
Power supply : USB 5V. 0,5A
Interface Wi-Fi 802.11 b/g
Protocol TCP/IP
Dimensions : 12 x 13,5 x 5 cm
Weight : 425 gr.
Protection : IPx5
Advertised price : 715 EUR TTC
I will have the opportunity to test this unit at sea coming soon.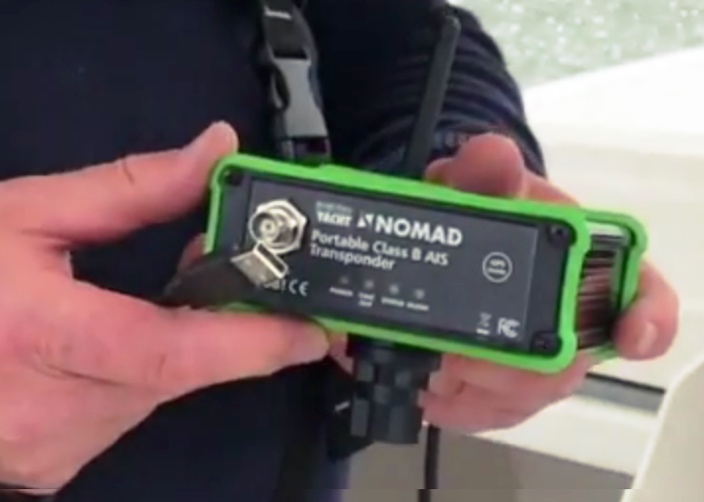 –––
(¹) Maritime Mobile Service Iwithntity
–––