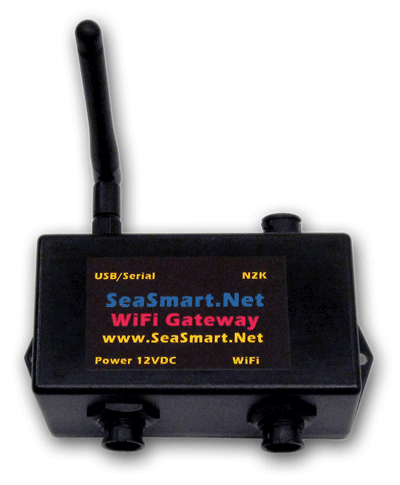 The SeaSmart WiFi, presented by iTabNav.fr at the Nautic in Paris last week, allows a WiFi connection to iPad , iPhone or any other computer via WiFi to a NMEA 2000.
Designed by Chetco Digital Instruments, Brookings, Oregon (USA), SeaSmart is a wireless transmitter NMEA2000 and NMEA0183 compatible consists of an USB/serial gateway, WiFi transmitter 802.11 b/g and an embedded CGI/AJAX web server. Compatible with web browsers on most smartphones, like iPhone, iPad or Android, SeaSmart.Net translates NMEA 2000 (PGNs) messages through an open protocol in HTML pages updated in real time and sent streaming to web server. The transfer is bi-directional. In addition, NMEA 0183 connector allows to interface instruments that use this protocol, as an AIS, their data being multiplexed and added to the flow of data powered by SeaSmart.net.
This allows multiple users to share NMEA data 2000 and NMEA 0183 from any browser, or any compatible application. CDI offers an open protocol to developers, allowing them to freely customize any application to display the data received from the navigation sensors (weather station, engine, batteries, fuel tanks, navigation unit, etc).
Compared to the iMux or Digital Yacht devices, SeaSmart WiFi has the advantage of both connections :
Ad-hoc network : 1 server -> 1 only client
Existing wireless multi connections network
This allows you to share NMEA data to multiple devices, computers, tablets and smartphones.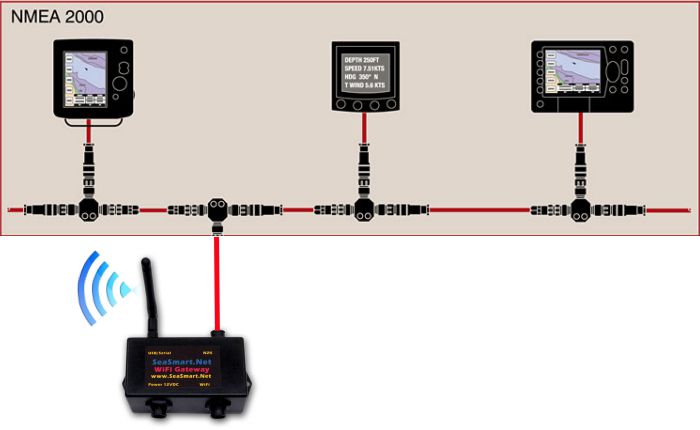 Version 3.5 of iNavX provides support for the WiFi SeaSmart. The data from the NMEA 2000 instruments are now displayed in iNavX, with both iPad/iPhone.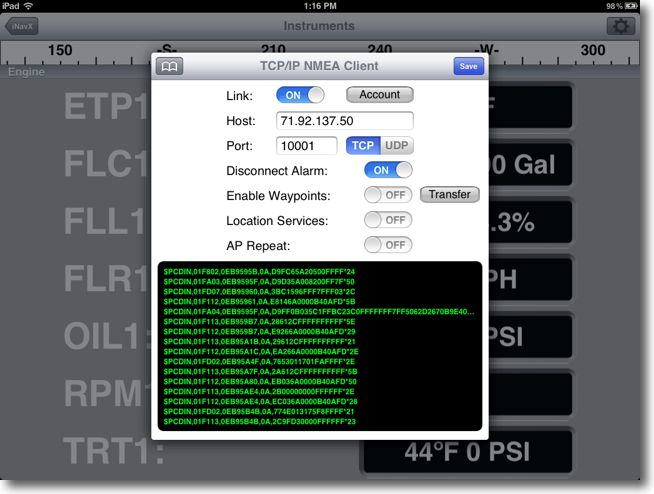 Beware though, iNavX currently can not send data to Seasmart in order to drive autopilot to an active waypoint (or route) .. This will certainly be a further development.
—
User manual SeaSmart (PDF in English)