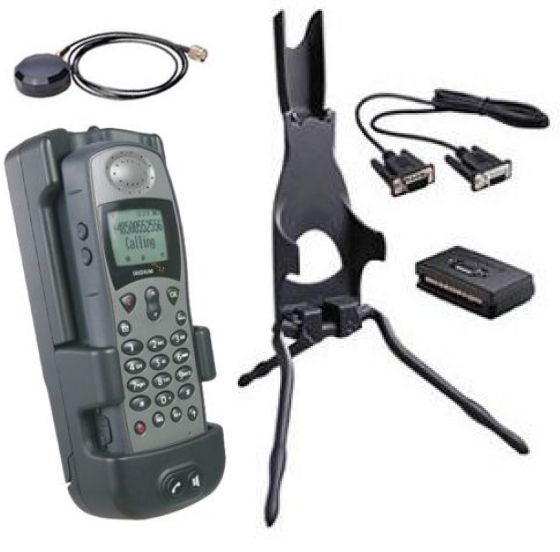 If satellite telephony tariffs, mainly Iridium and Inmarsat, have not evolved in the U.S.A., this is not the case in France. After storage removal of products remained on the shelves, new distributors supplies have suffered a sharp rise. Indeed, the combined action of Euro decline and French VAT rise obligated to a significant prices increase, both the material as communication SIM vouchers, pre-paid or post-paid.
The tables below show the prices charged by a french supplier best placed.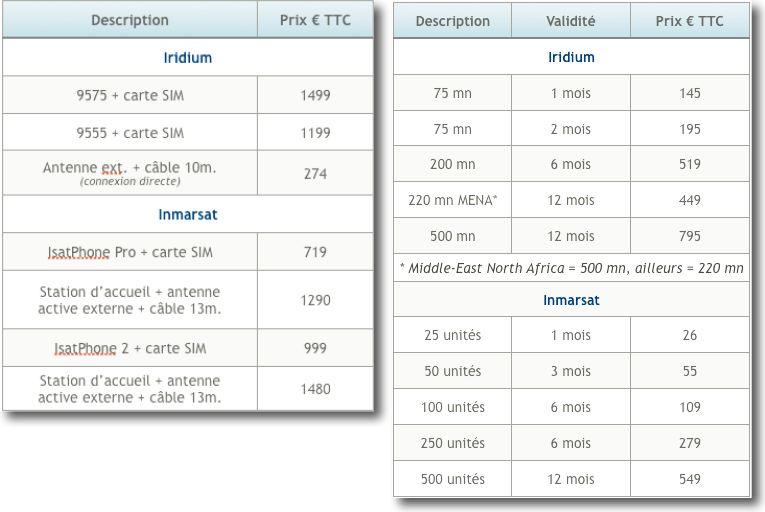 More than 10% increase for Iridium 9575 « Extreme » (with SIM card), more than 13% for an IsatPhone 2 (with SIM card), 16% for a package prepaid Iridium 200 minutes / 6 months, the addition is heavy.
Iridium GO! (with SIM card) has increased by 10% to 979 €.
All of this is not very positive at the beginning of boating season for boaters who wish to equip themselves to offshore navigations. Satellite phones remaining the best mean to receive weather files and maps in open seas.
—