After 3 years without major changes (¹), TimeZero (now under Nobeltec brand) comes on iPad with a new name and a new logo. Doesn't it remind you anything ? A sense of déjà vu ?
TimeZero becomes TZ iBoat. No revolution in the UI, all functions already present in the update 2015 are in place (AIS support, Furuno DRS4W Radar support, current and tide gauges display, etc,). So what's new for this new name ? looking good…
It is in the charts selection that we find a real novelty : the vector charts are now available in addition to MapMedia raster, they are published by C-Map.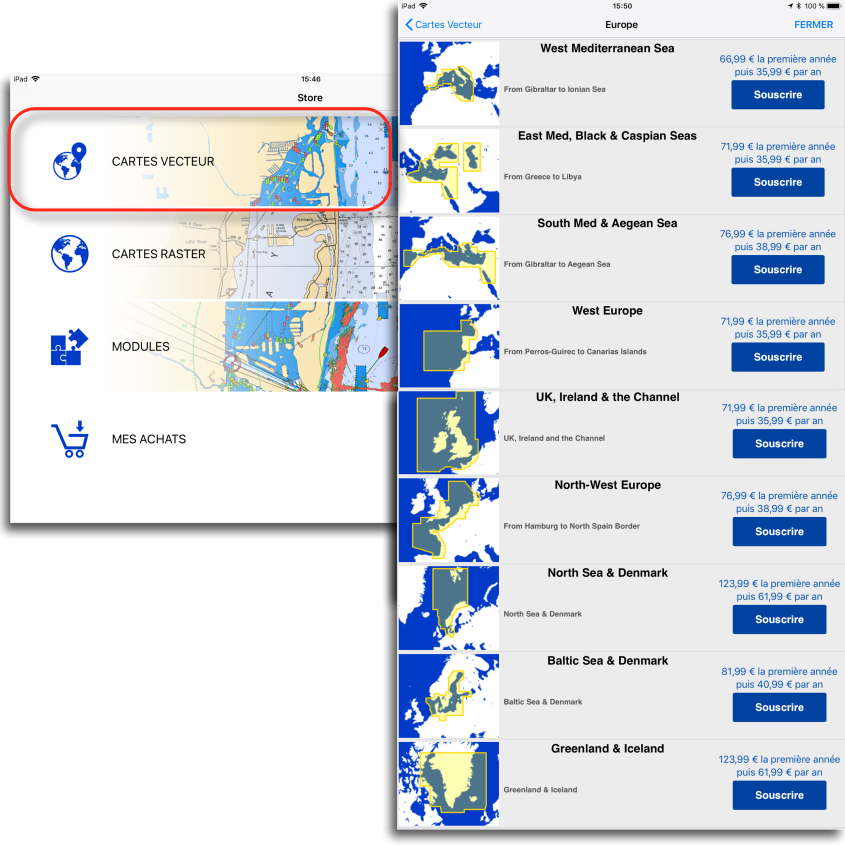 Prices are about the same as the Navionics charts in Fugawi for iNavX Charts. But looking more closely cutting for Europe is not as interesting. Indeed, geographic areas covered by charts are lower, and in many cases it will buy two charts where one Navionics would suffice. Annual renewal is automatic, to 50% the initial price. As raster, they can be stored in memory without limitation.
Instantaneous weather information always come streaming from nearby stations (airports, METAR stations ), tide and current data from local hydrographic services.
An evolution, certainly, but not really a revolution.
–––
(¹) The new TimeZero arrived
–––