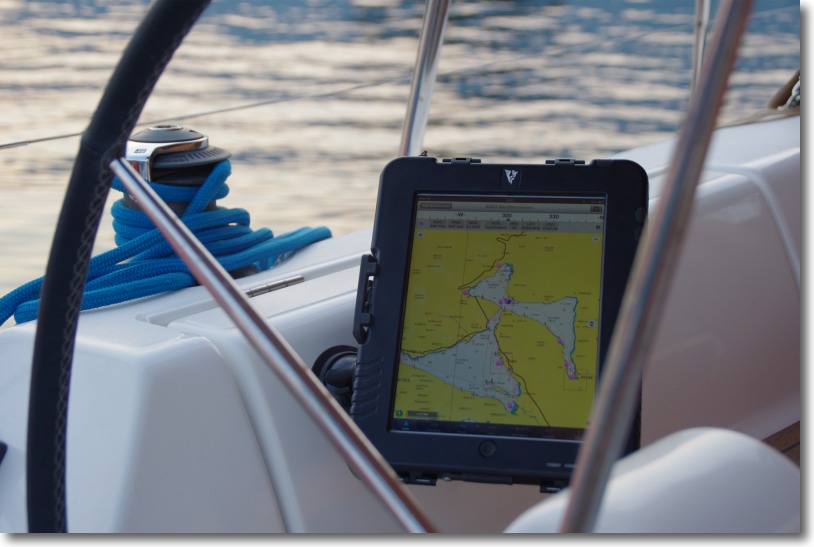 Hey yes, this is the world upside down ! At the beginning of iPad use in a boat, the tablet was used to capture the screen of a PC fixed to a chart table for display applications such as MaxSea in the cockpit. The solution was - and still is - widely used. But since I'm working with some colleagues to show that the iPad is capable of providing a fully autonomous navigation solution (¹), these tablets are increasingly installed in a fixed position in the cockpit.
Once attached and connected to a power tight, on a wheel column or close to the tiller, disassemble the iPad may seem tedious to spend a few minutes inside the cabin. The solution would it not mirror its screen to display on a single PC screen via WiFi, in order to monitor the progress of the boat on the electronic chart while we are active in the galley ?
[Update 24/08/2020]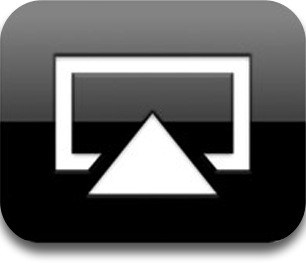 From question to answer is single step. In recent post I mentioned installing a WiFi network onboard. In equipment described, Ethernet / WiFi router TP-Link can also be used to activate video mirroring authorized by the Apple "AirPlay" protocol integrated into iOS 6. Responding to 802.11n, its rate of 150 Mbps can transmit video from the cockpit to the cabin. On a big boat, if we want mirror the screen from the cockpit to owner's front cabin, model 300 Mbps may be necessary.
The principle is simple enough. Connecting an AppleTV to a basic PC screen with HDMI. Then connect the AppleTV via Ethernet or WiFi to enabled router, then connect the iPad to WiFi router. In the iPad Control Center, a tap on the "Screen mirroring" button will select Apple TV :
Implementation
Two schemes are possible :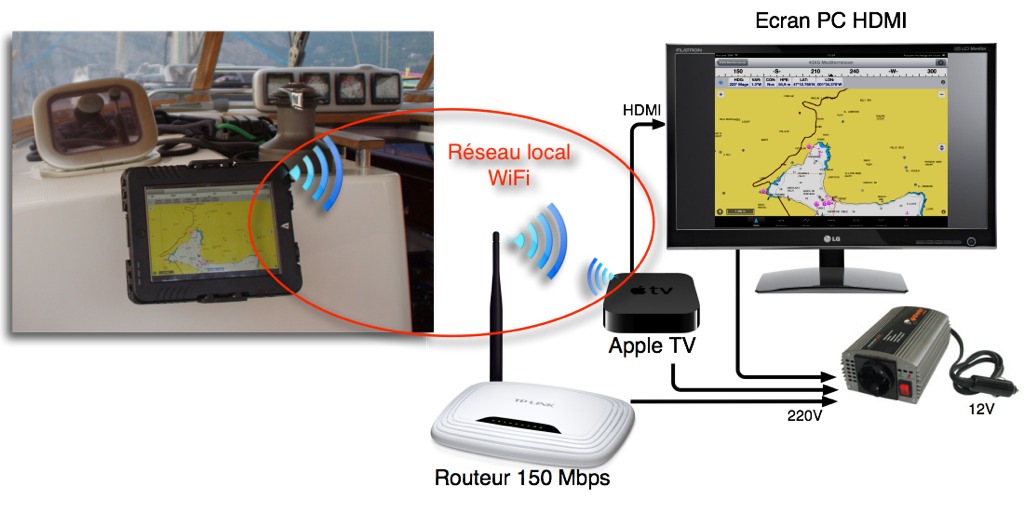 In case the AppleTV is too far from the router to connect an ethernet cable, AppleTV is configured for connection to the router's WiFi hotspot. The screen can be fixed to a bulkhead in the saloon or above chart table. Do not forget that this facility will also present films and videos during rainy stopovers. Think about location. The AppleTV must imperatively be connected by an HDMI cable to the screen, it must have a secured location near.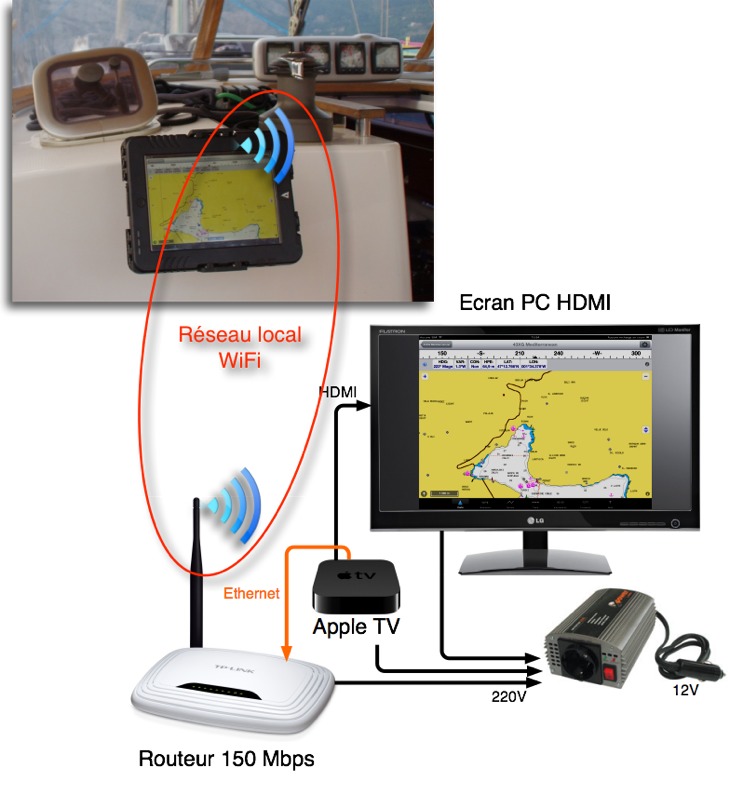 The AppleTV is connected by an Ethernet cable to one of the router's LAN RJ45 connectors. It is therefore setup Ethernet. The speed will be faster and more fluid mirroring. There are no restrictions to the length of the Ethernet cable. It is only necessary to ensure that all connections are sheltered from moisture and possible projections of water (avoid close hatches).
iPad Settings
Default, iPad connects to the router getting an IP address automatically via DHCP. If a window comes up with a message cannot open internet connection, what is normal offshore, you must configure a static IP by leaving the "DNS" field empty. Therefore it works in LAN closed.
Power
TP-Link router can be powered 12V. Some PC screens too but is less frequent. The Apple TV must be supplied in 220V.
The easiest way is to connect these devices to a pseudo-sine inverter DC / AC 12V/220V as Xantrex 150W whose power consumption is less than 0.18 A. There are 21″ PC screens consuming 18 to 20 Watts in operation. The AppleTV-3 uses 6 Watts in operation. So it's a balance of theoretical 25 Watts about, or 2Ah by 12V. Well below the majority of multifunction displays for yachting. It is understood that such an installation is not designed to run continuously, but only if necessary.
The pricing is approximately 300 € (Screen 21″ 110 €, AppleTV 109 €, Router 29 €, converter 48 €). About screen, it is better to go first price. In case of breakage or malfunction, it will only replace it in the nearest supermarket.
For those who will spend several months, even years, aboard their boat, Here an elegant solution combining use navigation and recreational use.
———
(¹) iPad un Chartplotter Killer, The Ultimate Solution
———