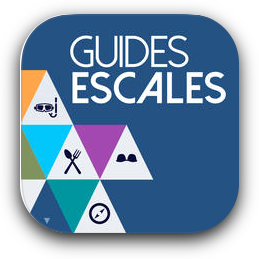 I wrote at the beginning of this year the largest although I thought of Digital Almanac, the digitized version of the Reed's Nautical Almanac. The Figaro group, Publisher of the www site.figaronautisme.fr, owner of weather-Consult / The weather channel and the edge book – Bloc Marine, published since late 2014 «Guides stopovers., the digitized version of the Navy block on iBook Store.
Presented in the form of modules by coastal, must 17 modules to cover the Atlantic façade of the Pas-de-Calais in Biarritz, and 13 Add-ons for the Mediterranean coast, whose 6 nothing for Corsica.
Content
Each module offers marine legislation (COLREGS), the tide tables and the atlas of currents of the SHOM, as well as the book fires of the area considered.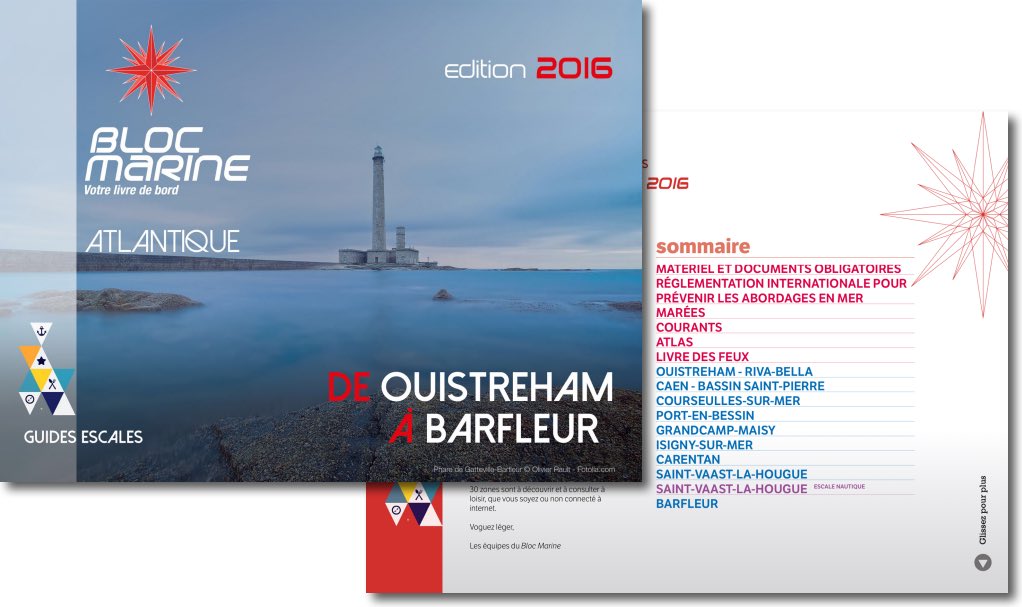 A general map of the area and cartographic legends can be and have an overview of the different stops.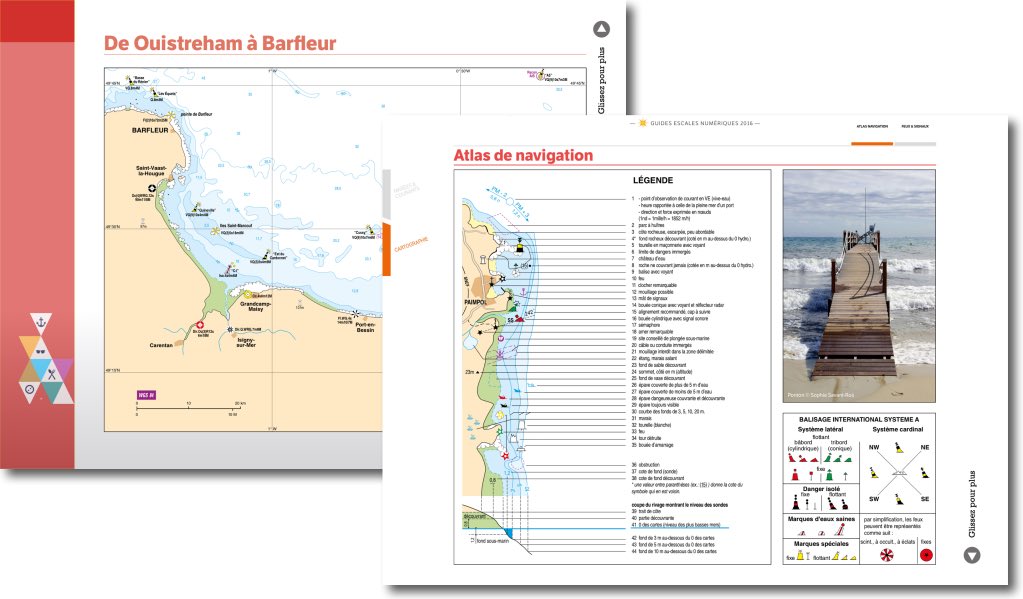 Follows the list of ports, illustrated by a superb aerial photo. All relevant information of the Navy block are listed : Plan of the port, navigational approach AIDS, operation of the port, facilities and amenities, nothing is missing.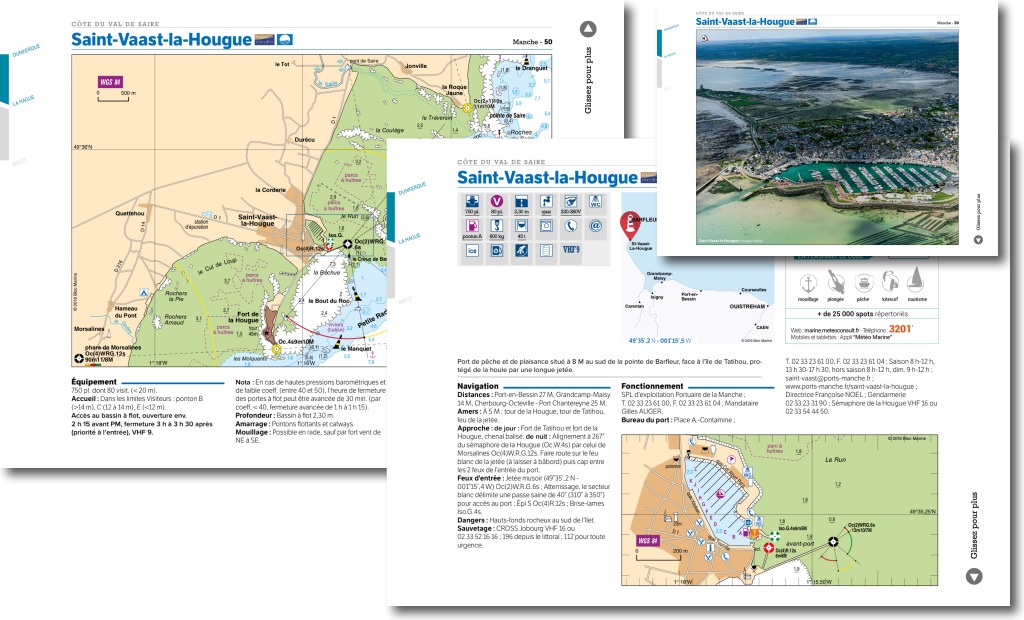 Some ports have even the odds (Alternatively negotiated) to have a topic special "L'Escale Nautique" with a long and detailed editorial on the charms and the attraction of the place, intensifying the interest to stop.
The form
The layout allows that a playback landscape, but not in portrait mode, What required hand-held tablet that may not seem practical for some.
These Guides stops very patchy cutting seems like overkill. Even if the goal is to target the coastal navigation of proximity, It is surprising to note that some modules contain only three or four ports, When others put forward nearly a dozen.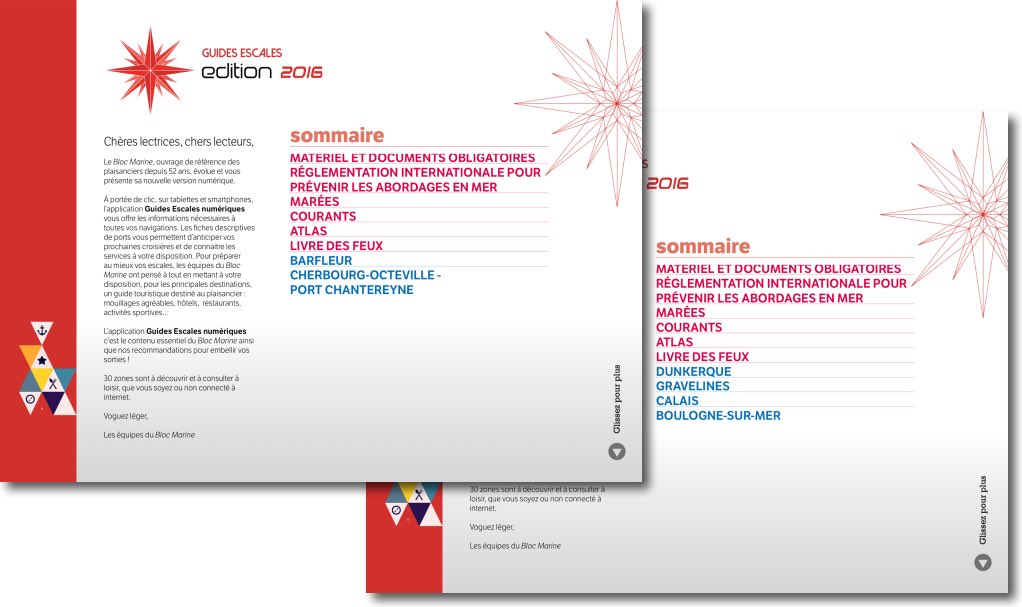 Aggregations are required, as each module being sold 5 €, This represents a total of 85 € for the Atlantic and 65 € for the Mediterranean. Compared to the 30 € the price of the same guides in paper format, the higher margin that allows digital broadcasting should largely compensate for the absence of advertising content, I'll let you judge your conclusions. Damage, because the initiative was expected, the neat contents, the model rather class, but the marketing one aspect can too light.
Comparison with what produced Reed's publishers, Despite their sad demo, is not to the advantage of the Figaro.
———