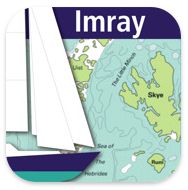 The 7 June 2012, Imray has released its navigation app for iPhone and iPad.
It is now a free app and includes online charts purchase directly from the application.
Two charts of the Channel are always provided as standard for test, and a world map shows the areas of charts region available.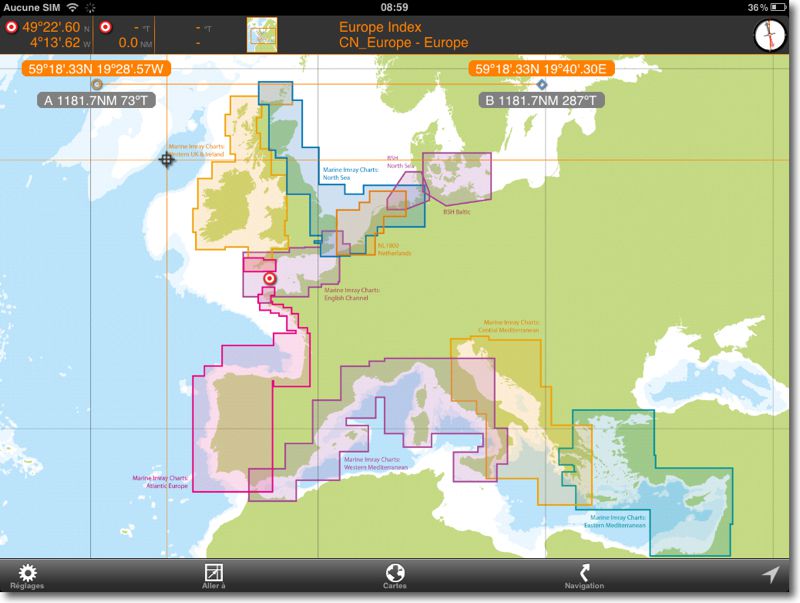 Coverage has increased considerably :
North Sea 2012
Netherlands 2012
Channel 2012
Germany BSH North Sea 2012
Germany BSH Baltic 2012
West UK and Ireland 2012
Atlantic France and Iberia 2012
Western Mediterranean 2012
Central Mediterranean 2012
Eastern Mediterranean 2012
Eastern Caribbean (Caribbean) 2012
Purchasing is done from the menu " Settings > Chart Store ", it is better to have a WiFi connection, they are quite large raster maps :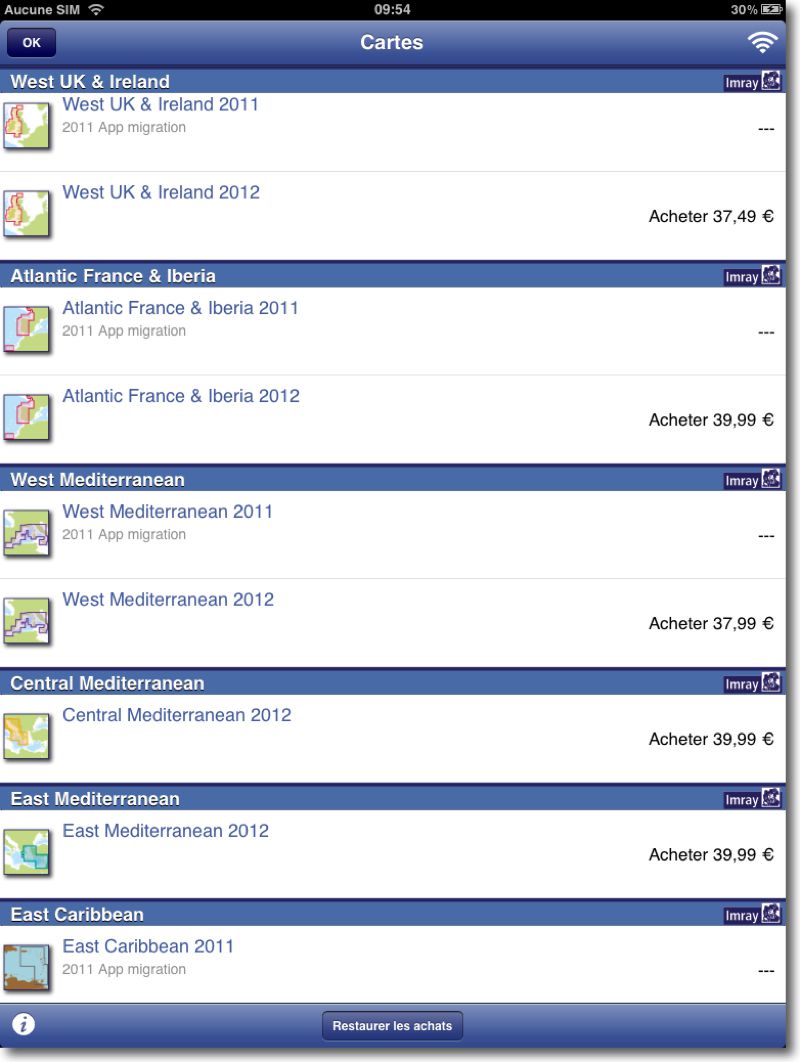 Other new features in this update, the functions of import and export waypoints and routes in GPX format, or via iTunes, either by mail.
Unfortunately charts are a bit expensive for the proposed geographic coverage, when compared with Navionics.
—
Related article :