INavX 3.0.2, available soon on the AppStore, comes with a much anticipated feature and welcome improvements :
Course Up / North Up
This feature, though criticized by some purists (I am), was implemented to respond to numerous requests from users visiting the forum iphonesailing.net. A simple tap on the icon (arrow shaped) in Chart indicating the North can switch from normal map display "North Up" mode to "Course Up".
Display instruments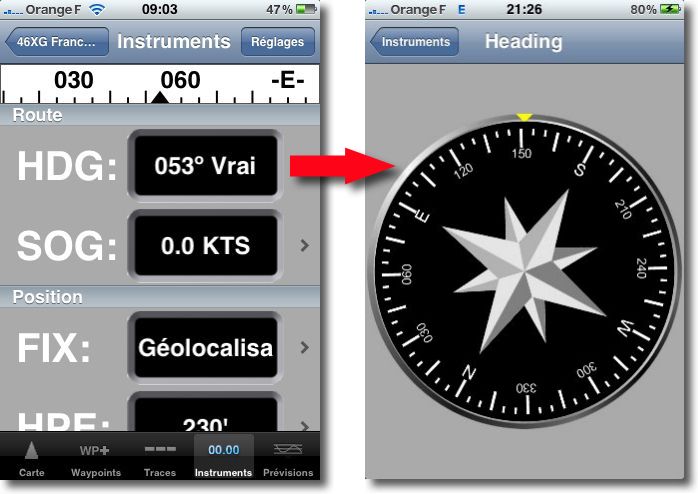 The design of the display mode of instruments has been completely changed. Now, data are presented individually as analogic display, as below on iPhone and iPad.
Smart, isn't it ?