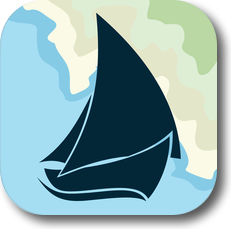 The major update 5.0 of iNavX, issued late August, has unfortunately been a long and painful birth for new developers, and a succession of vortices and reefs for users. Among the many bugs and regressions laboriously fixed by successive builds, the worst part was the total loss of charts for almost all of us. This is, repeatedly. On top of the recent migration, this month, of charting server X-Traverse to a new website Fugawi much more user friendly, has not made things easier. Some explanations are needed.
After the purchase, in the summer 2015 (¹), of iNavX by NavX Studios LLC, the new development team undertook the upgrade of the application code, in order to keep it compatible with the latest versions of iOS. This big work of rewriting, has caused, already with version 4.7.x, several regressions and serious bugs, with the first total loss of charts (V.4.7.3). In the same time, developers have undertaken to modify the interface, in order to allow direct access to the charting purchase in-app. Commendable idea, as the website x-traverse.com was complex and impractical. Alas, three months of bugs repeatedly have seriously dented the confidence of thousands of user of this excellent application published in 2009 with the arrival of the iPhone 3GS.
Fugawi CHARTS
As a result of the takeover of the Canadian brand Fugawi by American Johnson Outdoors (²), It did not take long to finally see the old website x-traverse.com, charting distribution platform, replaced by a modern website, user friendly and easy to use. What happiness for users, mainly those of iNavX.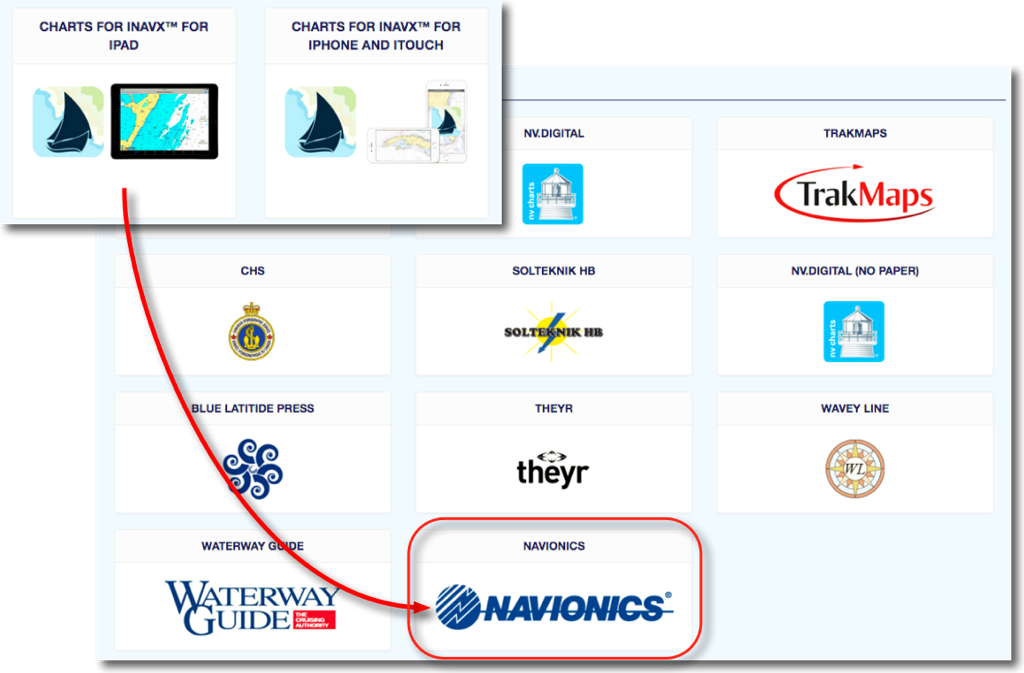 The website is clear, fast (one of the big criticisms made about x-traverse), the creation of an account and its management are much easier than before. You will find the chart list and products purchased "My Products"., the order history "My Orders" , the data transferred from iNavX (waypoints, routes, tracks, GRIB) in "My Cloud Storage", as well as the settings and account management.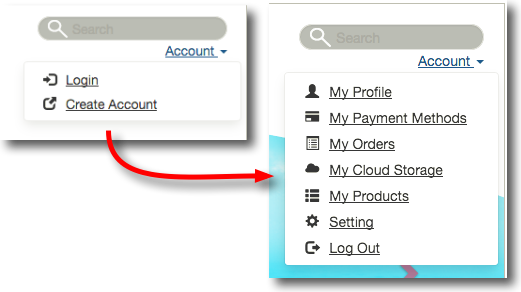 The site is almost fully operational so far, There are a few functions to settle, as receiving GRIB files with request from iNavX and other applications (MacENC, GPSNavX, Fugawi Marine, etc). This should no longer take much time.
iNavX 5.0.x
With version 5.0.4, the most severe bugs seem to have been fixed. Users who have lost their charts must sign out of their account (Logout), then to reconnect (Login) in order to see reappearing the list of their charts on the page "My Charts". If this isn't the case, the only recourse is iNavX support ios-support@inavx.com (but not Fugawi support only occurring on your account and your charts purchased).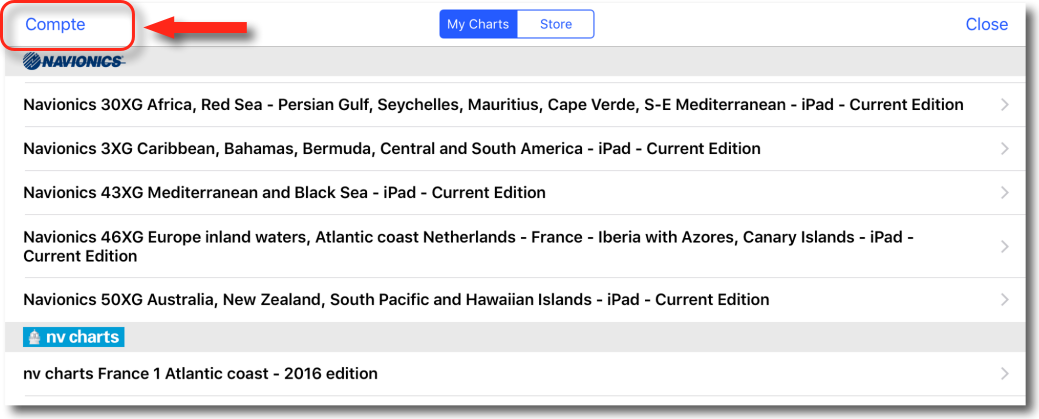 However a good number of bugs and regressions remain, and developers no longer take the time to test the beta versions before publishing a new release, what is fundamental in my opinion to avoid setbacks, doing more harm than the time necessary for testers. Less priority but boring for us, the French translation is not finalized, without having received a complete list, I send partial fixes that are not always integrated.
I published a full update (in French and in English) tutorial Navigate with iNavX 5.0 taking account of the change in the interface. Videos remain unchanged, in waiting for the interface to be fully finalized for this big work. This does not interfere with the learning of functions and gestures that have not been fundamentally modified.
Hope that this laborious mutation leads to a version 5.1 entirely rid of its bugs before the start of next season, and that iNavX, associated with the global charting Navionics, find all its interest in our devices.
———
(¹) Read iNavX changes hands
(²) Read The stakeholders of electronic charting [6 years later]
———