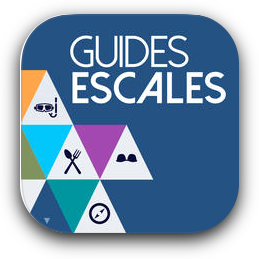 I mentioned last July the "Stopovers" Guide, digital version of the block Navy published by the Figaro group. It would seem that the remarks I made on the improperly fragmented Division of these guides have been heard : version 2017 see the reduced number of modules 17 to 12 for the channel-Atlantic coast, and 13 to 10 for the Mediterranean. This is a welcome initiative !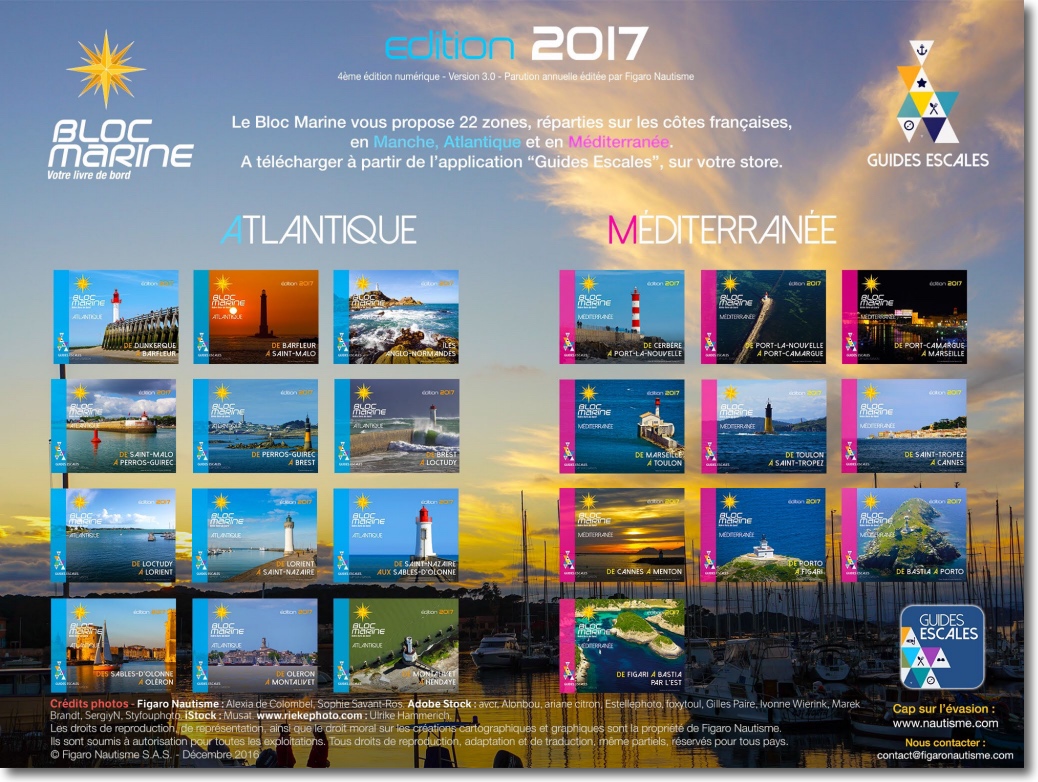 Even 60 € for the Atlantic and 50 € for the Mediterranean (against 30 € each region in paper format) but there is progress. The area that concerns me was covered in 2016 by the module 4 "At Ouistreham in Barfleur' with 9 ports handled. It's in 2017 Module 1 "From Dunkirk to Barfleur' with 30 ports ! Besides the tourist "boat stop" articles.
What comfort me I had buy this module because the update wiped out my purchases of 2016. At last, Let's not make a story for 5 unfortunate small euros, isn't it ?
It must be understood that the annual update includes the directory of the tides, the port information, regulatory changes, etc. But I nevertheless pointed to support erasure of purchases by an update was not noted in the description of the product on the Apple Store. I guess that this will be fixed. This does not take the intrinsic quality of these very useful navigation guides on our shelves in addition to the electronic mapping.