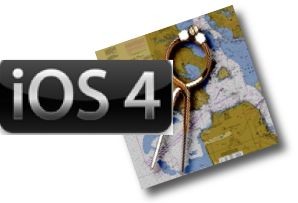 You are aware that the posting of the new OS iOS4 iPhone and iPod Touch will be available today in the course of the day, through synchronization of your (s) Devices with iTunes. For iPad, it was not until the fall.
About iNavX, Richard Ray has just written :
iOS 4 should be available tomorrow (21/06/2010). Only apps that are specifically built for iOS 4 can take advantage of multitasking or task-switching. iNavX 3.1.0 and later will support this feature.
Patience, therefore…
—
[Update 01/07/2010] iNavX 3.1.0 is available the AppStore.