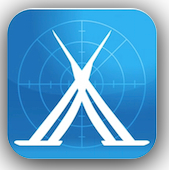 iPolar 2.0 comes with several improvements, which one expected from the origin : the ability to export the polar by mail. Done, and more export of polar (simple or multi-voiles) is done systematically in 3 file formats : CSV, TXT and POL. What reuse polar with any application on Mac, PC or other mobile devices.
The dream !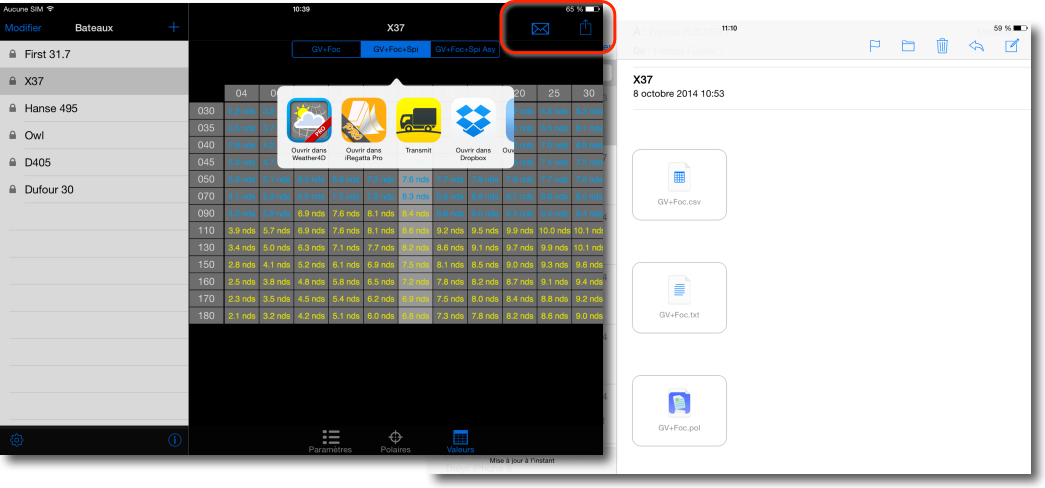 In addition to the function "open in".… "which allows to export a polar directly into another application (Weather4D PRO, iRegatta, aso.), a tap on the icon ✉︎ allows you to send the fleece by email, or the polar for each configuration of sails if it is a set of combined sails, formats .CSV, .txt and .Pol. CEST three formats is most commonly used by routing applications.
The fleeces are now locked by default, to avoid unfortunate alterations. You need a tap on "Edit" to be able to unlock a fleece and thus access the settings.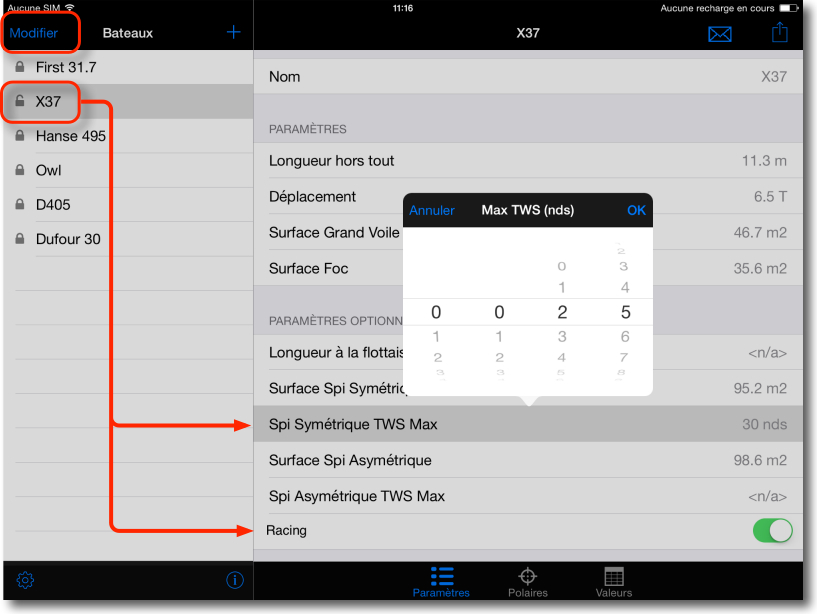 New features in Setup :
Possibility of fixing the maximum wind speed for the use of the spinnakers.
Polar cruise (reduced weight crew / couple of relief reduced) by disabling the option Racing.
The display now shows with added graphics, and either separated, and the table lists the colors assigned to each sailing, the same colors that will be in the routing in Weather4D PRO.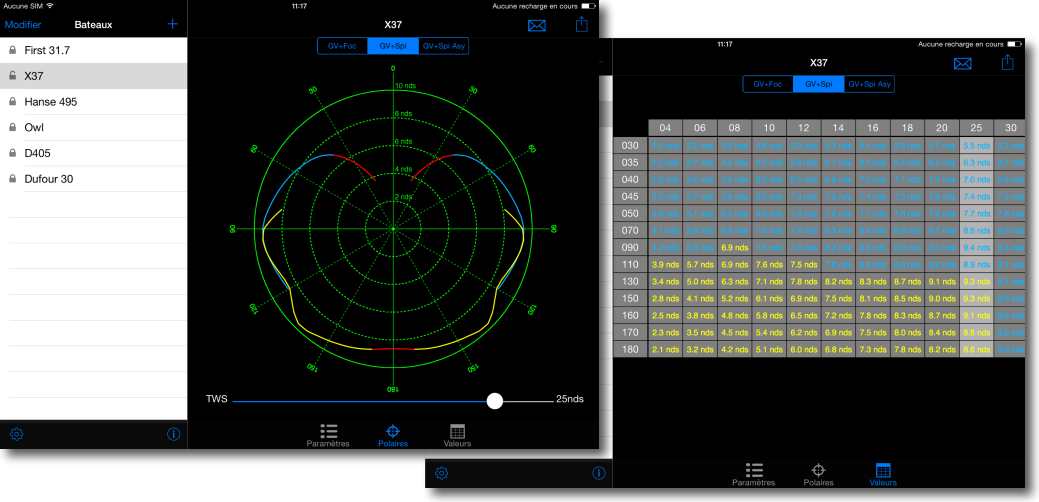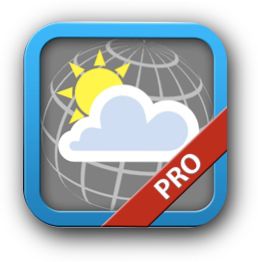 Weather4D and 4D PRO 1.4.2 are now optimized for iOS 8. After a serious "hiccup" at launch, due to a change not documented Apple that forced the developer to a hasty withdrawal, Fortunately quickly forgotten, the new version is optimized for iPhone 6 and 6+ and its interface adapted to iOS 8.
By the way, Weather4D PRO vient de se voir décerner un sacré satisfecit de Artemis Racing :
Thanks Olivier
Keep up the good work. We love your app here at Artemis Racing.
Looks
John Thorn
Et encore :
We want to use the opportunity to tell you how outstanding your software is. It is a practical tool we can use abord without heavy complicated equipment, without getted worried about electricity and very unserfriendly features. Very well done!
Also your quick reactions in connection with the bug are impressive!
Fair winds!
Christoph Nitsch
SY Kiki landing Dubrovnic
—