With iNavX, with iPhone like iPad, charts update goes through two processes. It is necessary to distinguish individual charts update, and update full charts folders with a new edition.
Since early 2011, Navionics chart folders are available in iNavX in a unique directory Navionics " Gold Marine Charts Current" available from the homepage by the option " Add more charts to menu ". Once your charts folders enabled, they are listed in the home page (¹).
1 – Update of a new edition
If you receive information about an update of one of your charts folders, to download you must first select in the homepage this folder, for example 46XG France,Iberia,Netherlands, then select the option «» Update Chart List ".
On the home page select your region, and click "Update charts list" :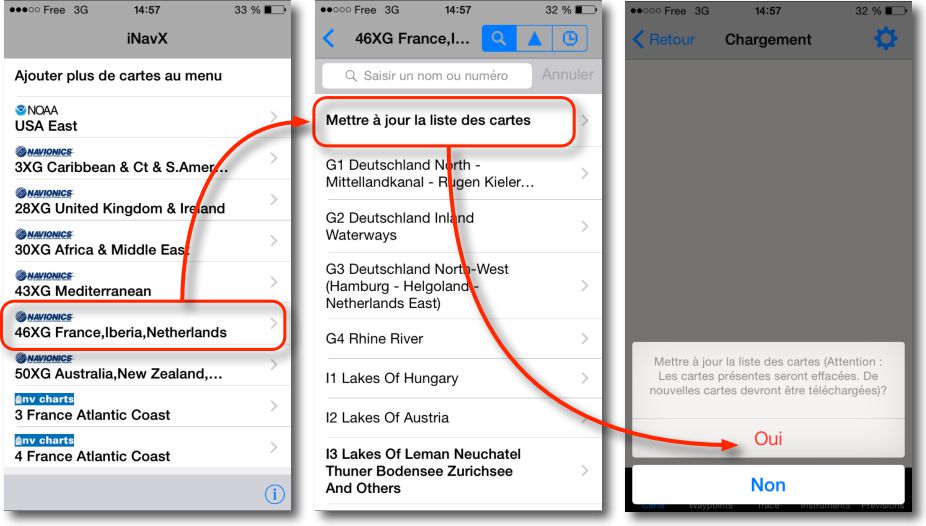 Then click Yes in the next window. Charts are deleted from your device. Select one of the charts in the list, then download this chart or even full folder.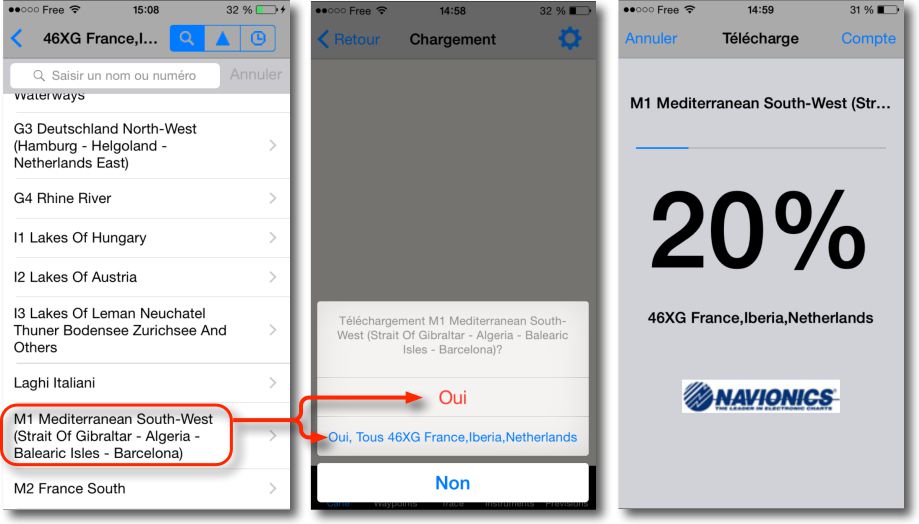 NOTE : In charts list in your folder, those in bold are downloaded to your device, others not.
2 – Individual chart update
The update process is to use the " i " (information button) bottom left of the Chart, Select the action icon "export" in the top left banner then tap " Update chart ". This deletes and replaces one (or more) chart(s) region with latest charts updates.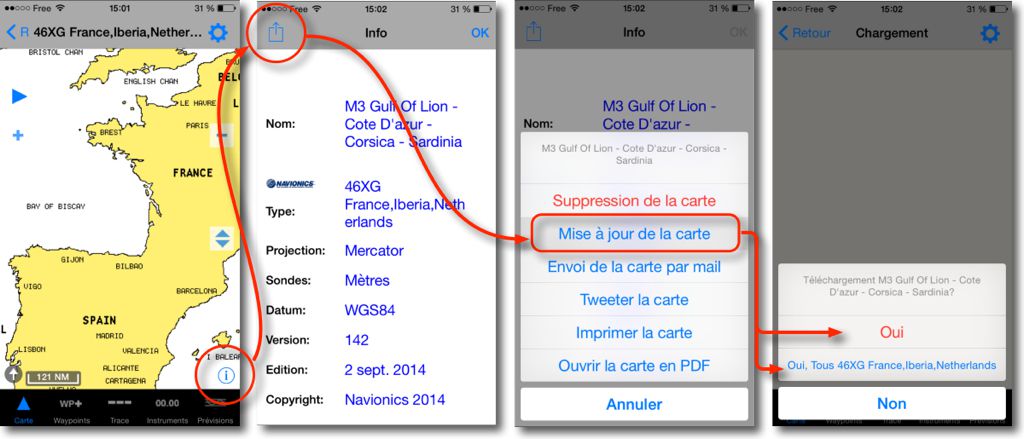 It is essential to get a 3G connection or better Wifi for updates, the server x - traverse.com is particularly slow.
—
(¹) See my tutorial Navigate with iNavX for training complete.
—