Since version 3.6.1 iNavX provides overlay of GRIB weather files in high resolution from theyr.com. This English website owned by Kona Ltd company is the developer of the application GribView I mentioned in a previous post (¹). An active account on x-traverse.com must be open, and done subscription to one of the Theyr subscriptions.
Actually x-traverse.com website allows two subscriptions :
These subscriptions allow a permanent and unlimited viewing forecasts, overlayed on the displayed chart.
Standard subscription includes data : Wind, Pressure, Precipitation rate, Air temperatures from GFS model (

²

) with a grid of 0.5° and 1° global for the world.
Premium subscription includes, in addition, data : Wind, Pressure, Precipitation rate, Air temperatures, Sea Surface Temperature from high resolution WRF-NMM model (

²

) with fine grid of 0.1° (6NM) can be reduced to 1 nautical mile in some areas, Wave height from WWW3 model .
A new option "Settings Theyr Weather" in view Forecast view allows choose area and data display, and the brightness of forecasts overlay :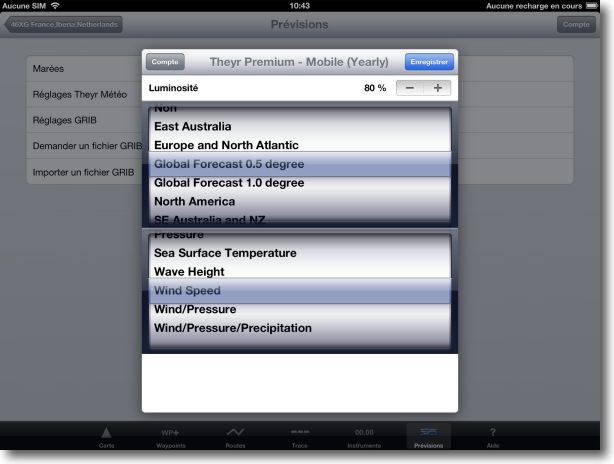 Back in Chart view, loading takes place automatically. You can scroll through forecasts manually by ◀ and ▶ buttons or automatically by an animation button.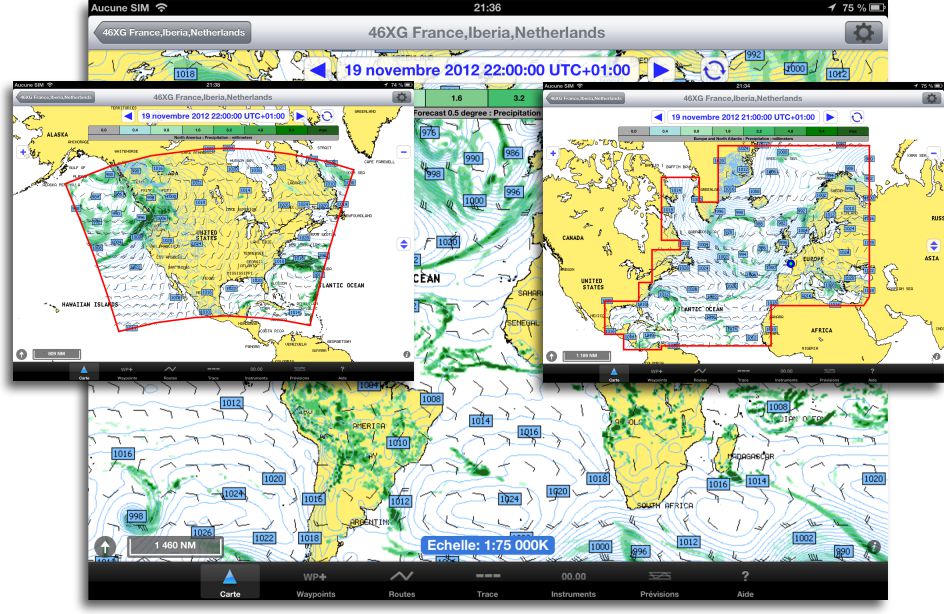 Only GFS forecasts cover the world, NMM forecasts high resolution concern specific geographic areas, as above for Europe and North America and below for Australia :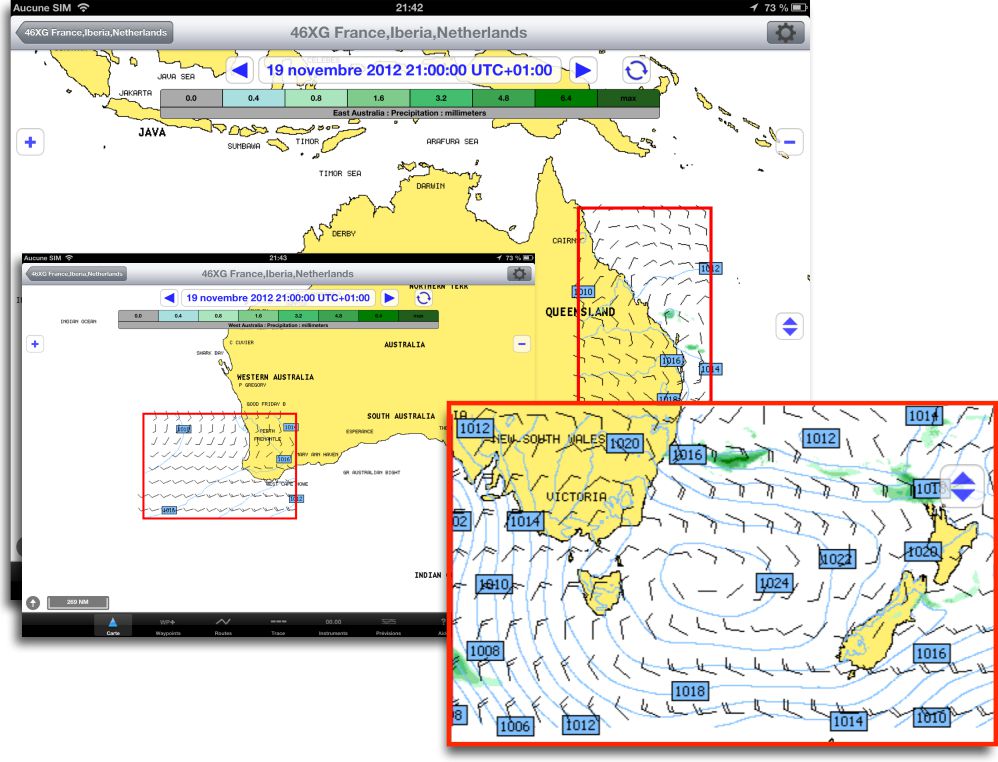 Some areas, as Gibraltar or the Channel have grid reduced to a minimum of 1 nautical mile :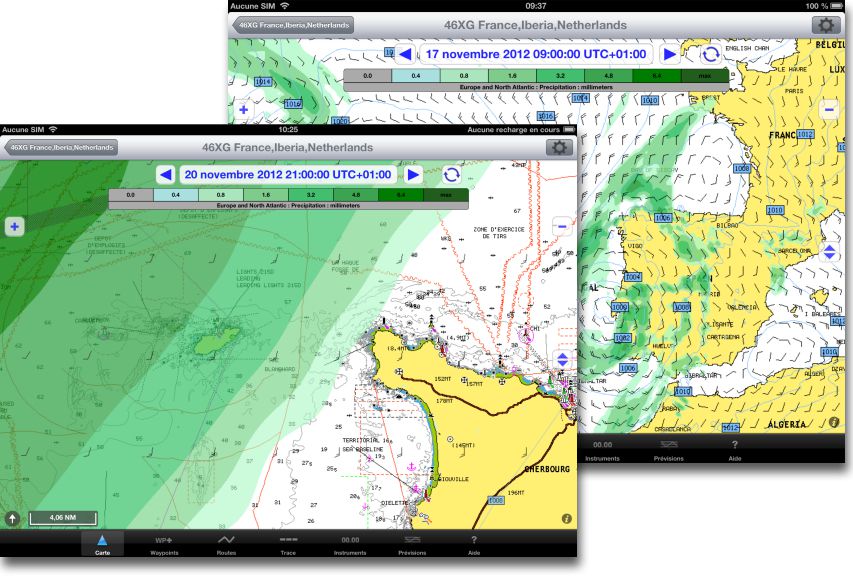 Current prediction for the British Isles and the Channel is also available :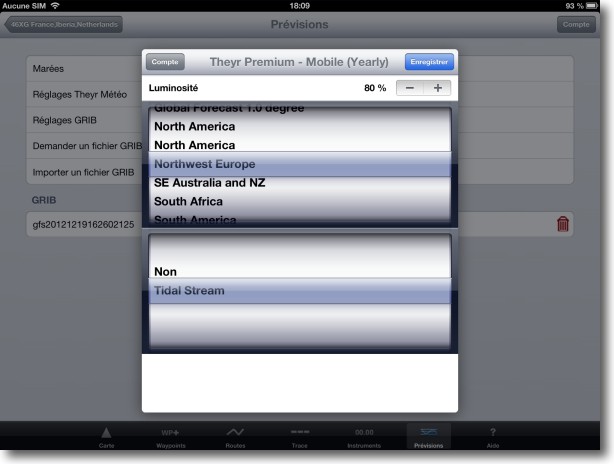 Prediction display on chart, with adjustable brightness, is significantly better than Saildocs GRIB files, especially for precipitation.
Although very cheap, annual subscription is mandatory and is only activated for a single device (iPad or iPhone). On the other hand, this service will be interesting only to prepare navigation onshore. Forecasts will not be available at sea.
Must imperatively be connected to the internet with excellent speed, preferably WiFi because 3G speeds in France are too much limited. Indeed, the amount of data downloaded in real time is about 10 times the GRIB data. We are penalized in Europe by a significant delay in the implementation of broadband, while in the U.S. the spread of WiFi and 4G LTE high-speed networks along the coast may justify the interest of such a service.
—
(¹) GribView 2.0, Finally a free GRIB viewer for Mac OS X
(²) Voir « Modèles de prévisions » dans le Glossary.
—