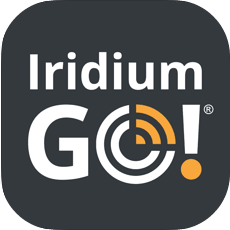 The app Iridium GO!®, used on our smartphones (iOS/Android) to connect to the Iridium network using the same name device, just undergone an happy facelift. Nothing really fundamental, if only the user interface, but a stylish graphics help for first-time users.
Compatibility iOS 13
Welcome screens added (also available to be viewed under help) with best practices and user tips
New user interface updated, icons, buttons, graphics and overall color scheme
Improved ordering of messages in SMS
Incoming calls and SMS notification updated.
Click on incoming call or sms in your notification center to answer the call and / or view the new message
Added support for contact images in the contact and contact information
Various bugs fixes and performance improvements
That's a nice improvement for many sailors out at sea !
–––