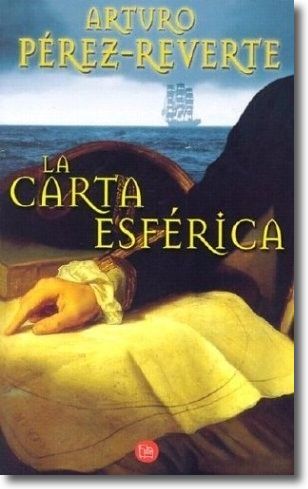 Summer is the time to relax, it is also that of reading. This time I leads you along the coast of Spain for a treasure hunt…
La Carta Esférica was published in Spain in 2000, and March 2001 for the French translation of François Maspero Editions du Seuil.
Arturo Perez Reverte
Born in Cartagena in 1951, War reporter, he has covered armed conflicts around the world for over twenty years before devoting himself exclusively to writing literary. He published his first novel 1986. Always at the limit of detective fiction, historical novel or documentary, he was particularly eclectic in his choice of subjects. Several of her novels have met a deserved success : The Fencing Master, The Flanders Panel, The Club Dumas, to mention only the most famous in French, all adapted for the cinema. From 1996 to 2006, he began a series romance The Adventures of Captain Alatriste(*) soon very popular in Spain, recounting the many adventures of a Spanish captain of the 17th century, Diego Alatriste, mixture of Hercule Poirot and Sherlock Holmes at the time of the spanish grandees.
The Cemetery of the Nameless Boats
A Marine officer suspended, private sea, its only way of life. His meeting in Barcelona with a mysterious young woman he falls in love madly. A maritime atlas of the 18th century won auction. A treasure hunter unscrupulous methods. A brigantine sunk over two centuries in the bottom of the Mediterranean. These are the ingredients for a dangerous adventure in which the author leads us off the south coast of Spain, which the hero emerges unscathed.
Adventure story, suspense, The Cemetery of the Nameless Boats is also a love story whose main heroine is the sea, and a tribute to all the novelists of the sea : Melville, Stevenson, Conrad, O'Brian, Poe…
Reverte brings his talent to the great maritime literature, a fascinating history, "Hymn to the magical gold of dreams", in which the watermark is part of shadow that makes the man who reveals himself in the most extreme moments of his life.
Certainly, for yachtmen we are, a great relaxing time to study the spherical chart and let's immerse in warm seas of the Mediterranean…
—
(*) All translated into French.