There is a long time that I suggested you had more title under "Reading". Technical news are not so much for a few weeks, I take this opportunity to introduce you a great novel discovered thanks to the wise advice of an old friend living in Concarneau. I thank him very much here.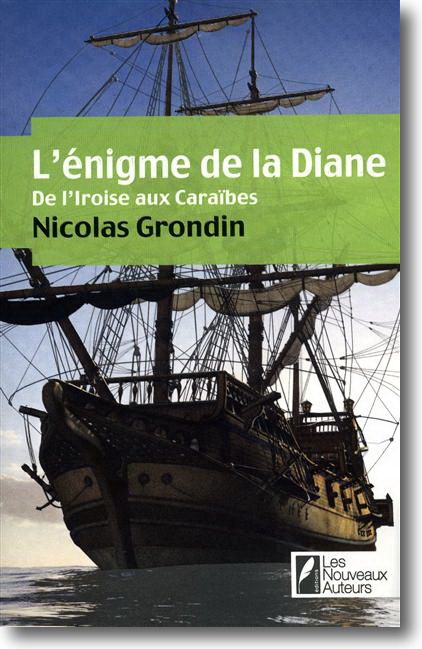 Through the story of young Basil Houareau, board to force 14 years aboard La Diane, Royal Army Commander 36 guns, the author portrays life aboard a warship in the campaign from Iroise Sea to Caribbean. We are in 1781, and the war against the English, along the coasts of America, rages.
In this adventure, conducted in a hectic, a mystery connects the young Basil, native Audierne, the intrepid Commander Louis Rouget, Knight Selcy, who took command of La Diane in circumstances not all in his honor.
Basil discovers the terrible life of a foam in a crew of tough guys, the horrors of war, but also love, and go well over the months from childhood to a man's life.
Long ago I had read a book written in French as writing a perfect, describing in minute detail and incredibly realistic the lives of these seafarers for war, while keeping the reader in suspense, from the first to the last page, until the final revelation of the mystery of La Diane.
When reading a jubilant, informative and entertaining.
All the more surprising that this is the first novel by Nicolas Grondin, self-educated, bookseller, editor, and now a talented storyteller. Published in editions New Authors – Prisma Presse, 2010.
[Update November 2012] A sequel has appeared, subtitled "From the Antilles to the Mascarenes", end 2012.