(Article original 27 June 2018)
Since the publication of the division D240 replaced, applicable from 6 May 2019 (see my previous article), It is now official that the mandatory nautical documents can be embedded in digital form.
[Update on 24/08/2020]
2.03.7 A way to know the tide times and coefficients of the day and of the area considered. This document is not required in the Mediterranean.

2.04.7 The International Regulations for Preventing Collisions at Sea (COLREGS), or a summary text and graphics, possibly in the form of adhesive liflets, or on electronic media and its reading device.

2.04.8 A document describing the marking system of the attended area , possibly in the form of adhesive liflets, or on electronic media and its reading device.

2.05.5 The lights book updated or available on electronic media and its reading device.

Most of them available now in free download, this allows substantial saving space and weight in the library of board, and also savings ! So here is a quick inventory of the french official and private documents, available in PDF format, can be saved in the library Apple Books for iPhone and iPad (and also on Android).
Documentation and books
The app Apple Books allows you to create personalized workbooks to store the documents you want to import.
• Books available on the website of the SHOM
SHOM opened partially to'Open Data'. The catalogue of digital products allows to download a number of books in PDF format, which can then be opened in Apple Books. Some are free, others to pay. You just need to create an account.
• Public documentation
On website Legifrance can download the full PDF of the Division D240 published in the Official Journal (JORF).
• Books available from Météo-France
Météo-France opens public access to its documentary portal. You can download for free many high quality documents about Meteorology in PDF format. To you to browse through the many entries Site, rare gems are there flushes.
The Guide Marine Annual Météo-France. All means to get weather forecasts at sea, devices, frequencies, essential, As much as the VHF has become compulsory in navigation from 6 MN of a shelter (1st January 2017).
Applications
• Tides Table

The inevitable marée.info for continuously forecasts SHOM for France with a particularly neat interface offers many options (threshold settings, draft, notifications, aso.). Free daily data, annual progressive subscriptions.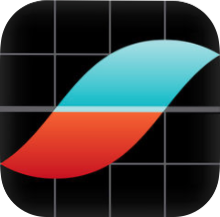 Ayetides (iPhone) / Ayetides XL (iPad ) for those who need predictions from tides anywhere in the world, more than 12.500 stations, whose 160 French stations, valid until 2030. Updating the station database is frequent and completely free.
–––