I presented in the first entry about protections for iPad onboard the water-resistant case by Andres Industries (*). This manufacturer has responded quickly to comments and criticisms of its product. He was kind enough to send me to test their new case, modified and improved. True happiness !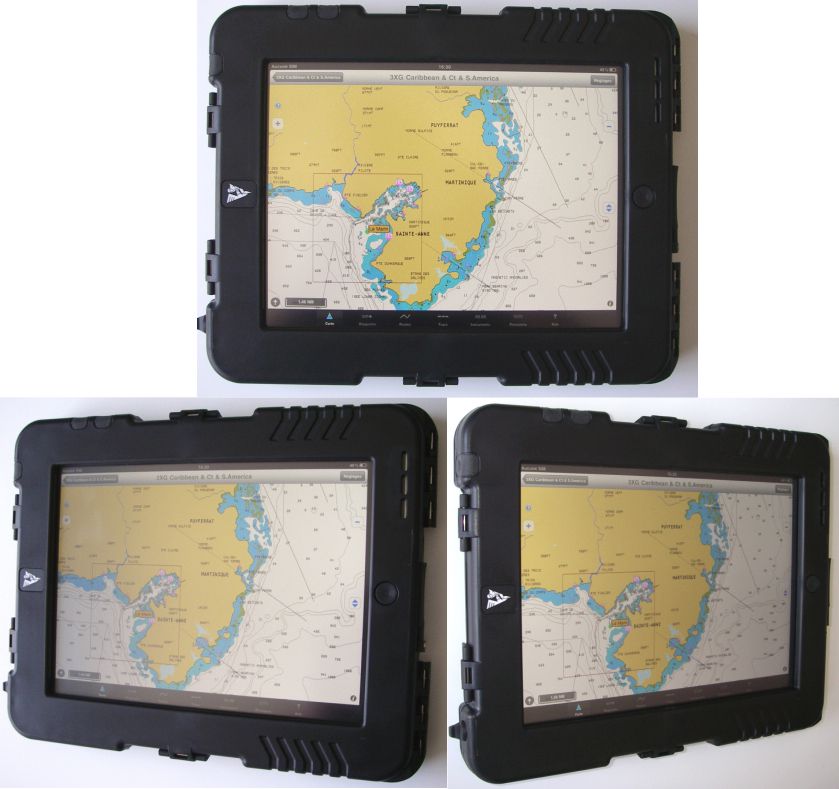 It takes a little bit overweight (212 x 268 x 26 mm) but loses 130 gr (500 gr). It is now scheduled to receive models iPad 1 and 2. The rear seat is equipped with four non-skid pads to avoid seeing the iPad drag on a flat surface during movement of the boat, in response to criticism on the slippery side of the box. The rear seat was equipped with a reinforcement of four threaded inserts to now fix the RAM mounts offered by the manufacturer.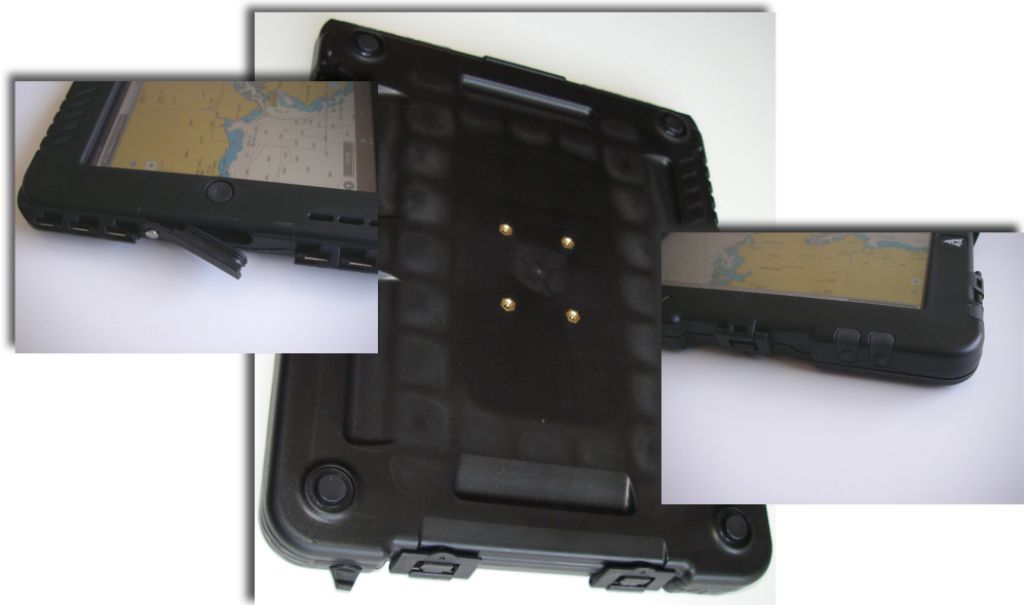 Indeed, RAM mounts are designed from a sphere which is positioned in different mounts (see photo below) thus allowing an orientation will.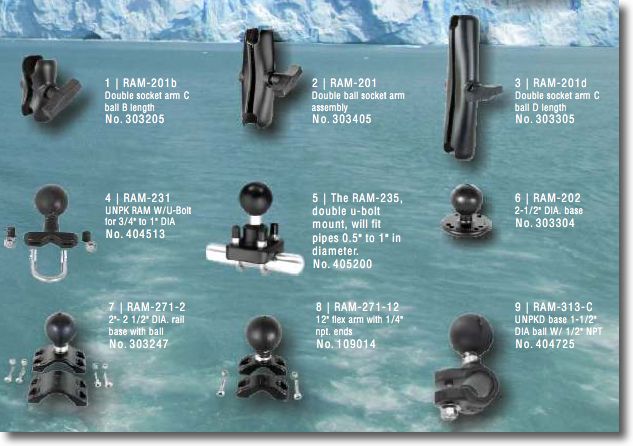 Another accessory, not screwed this one, is a quick clip in which the housing is firmly held, but allows instant removal without tools.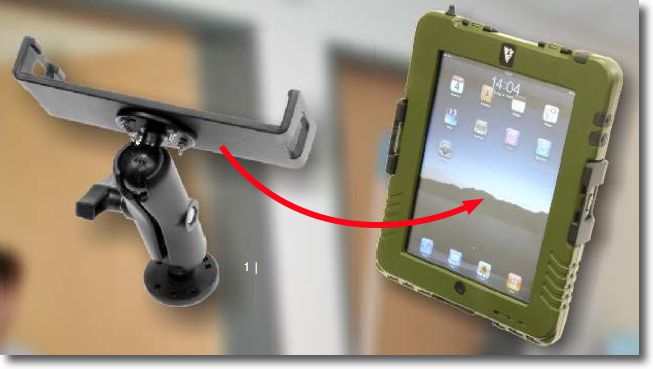 There is a wide range of mounts that make this case particularly interesting. Remains to be seen how the competition will react. About LifeProof, we may wait several months before the marketing of their case for iPad, the iPhone 4 is still not available.
Hope a wide distribution will allow Andres to lower its prices, because they unfortunately remain quite high.
—
(*) These products are imported and distributed in France online iPadNav.fr