Thousands of users for many years know the excellent website marée.info which provides the times and heights of tides SHOM for all the coastal resorts of the Channel and the Atlantic. Boaters, professional fishermen, beach fishermen, kite surfers and other relevant users visit daily the information pages of this website.
The author, Guillaume Bolo, has taken on the task of creating an iPhone app (compatible iPad) with the contents of its website, but with the particularity to provide, for a small subscription fee (*), tides for an entire year. The data are tidal predictions from SHOM, reproduced with permission by contract. Thus their reliability leaves no doubt, although SHOM does not control the content before publishing.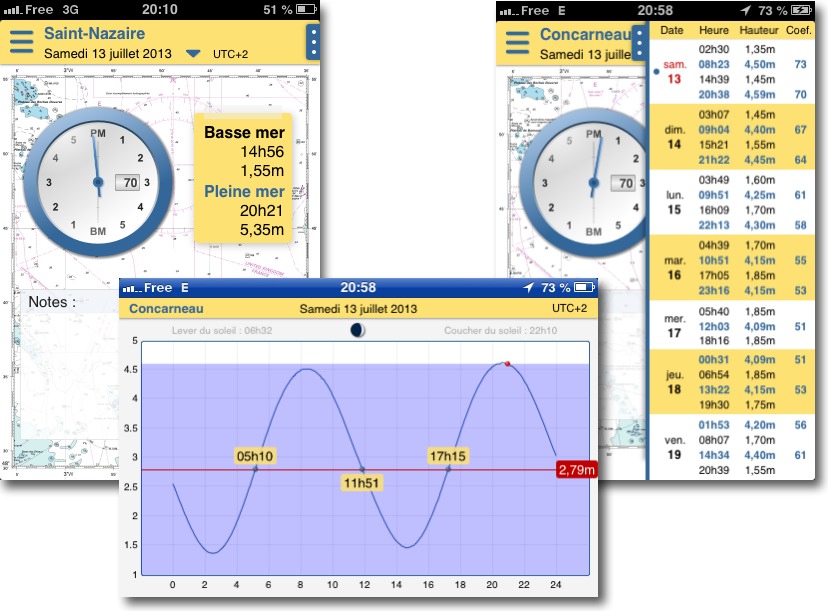 Marée info presents a simple and effective interface 3 data display windows :
Clock tidal data for the current day
Calendar for a week of predictions with coefficients and phases of the moon
Tidal graphic Prediction for a week
A double tap on the clock displays the details of the day, rotation landscape increase tidal graphic, horizontal sliding on the screen scrolls weekdays.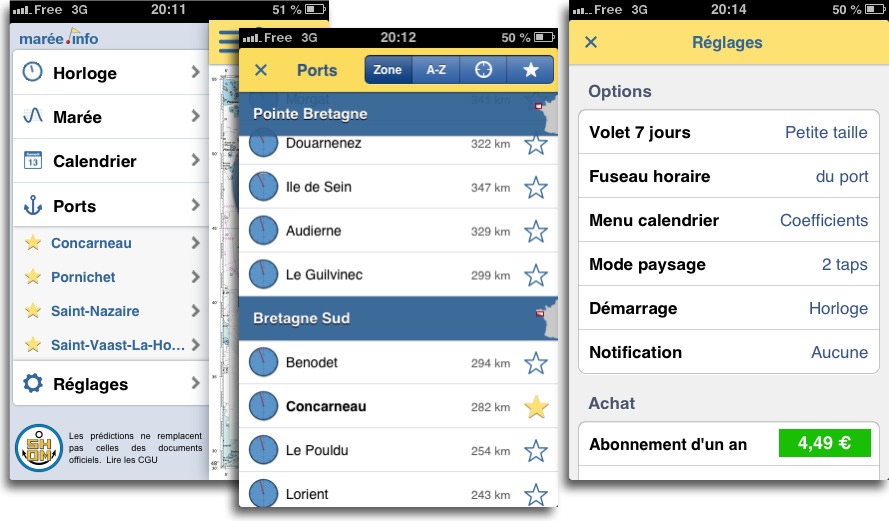 Function Calendar you can choose any day or week of subscribed year. Function Ports offers alphabetical selection, maritime area selection, closest GPS location, and allows to create a list of Favorites. Some simple settings allow you to customize the application.
One can also draw a reference line with a long tap and slide on tidal graphic. We can also perform a calculation for an hour or a given height to be entered in a selector.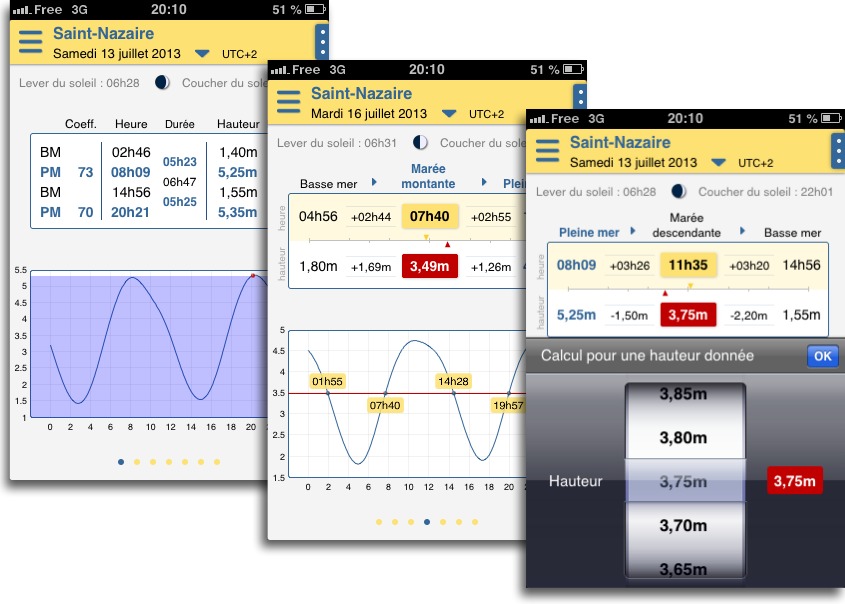 All these functions require only a few minutes of learning as the handling is simple. You can even sort on the coefficients, for example only know the dates of tides for fishing Ormeaux :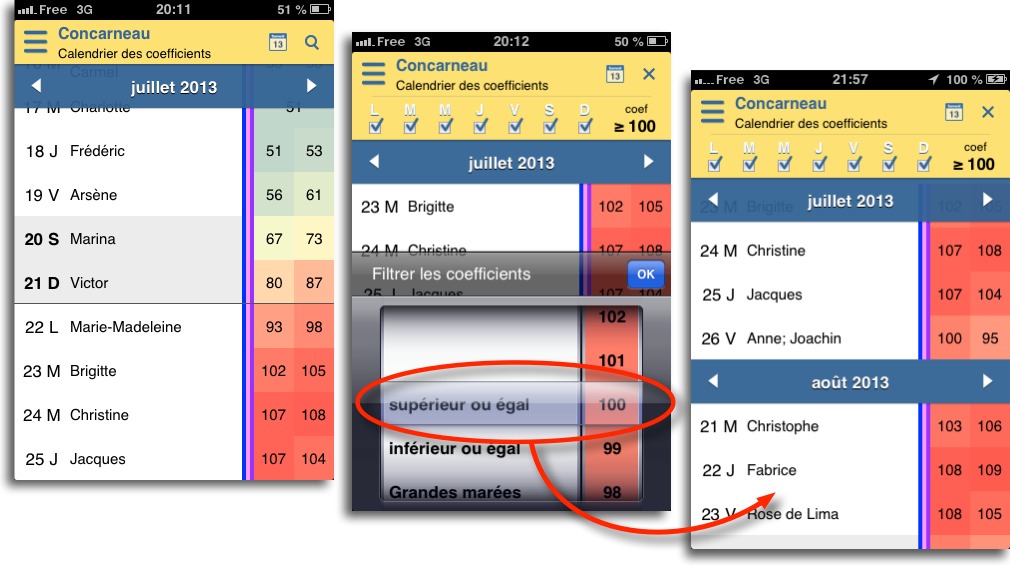 This application will soon be as essential as weather forecast for all those who attend our beautiful seacoast, whether at sea or on the foreshore. It will be free with Brest station included, available to everyone, which will test the app. The 98 other ports will be available with an integrated self-renewable subscription purchase from the menu Settings.
[Update] 3 subscription plans are available :
1 months / 6 months / 12 Renewable months, respectively 0,89 € / 2,69 € / 4,49 €.
During the period of the subscription is accessed dataset year + Next year. So there is no release Millésimée, the application will be updated annually as data becomes available SHOM.
Tide info is available from the 18 July on the AppStore. A big congratulations to the developer for this successful initiative : easy, efficient and, it does not hurt, a nice user interface.
—
(*) Data SHOM are paying for all broadcasters allowed. They can not be made available to the public free of charge, unless the broadcaster takes cost dependents, which is, economically, difficult to plan.
—