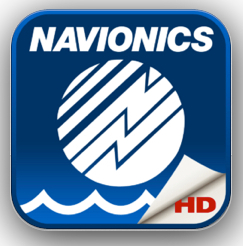 How make the new with the old ? Navionics knows ! After publishing geographic areas including a navigation application, now here is an application, but without charting. Italian are too much !
Navionics Boating complements, since January 2014, the collection of applications Marine (iPhone) and Marine HD (iPad ). Also available as standard version for iPhone and HD for iPad, Navionics Boating has the same version number 6.0 than others. Navionics point, on dedicated page its website, that Navionics "Boating" does not replace Navionics "Marine" which will continue to be updated. However, it is permissible to ask for how long, because this new application provides a very bad surprise.
If you, like me, bought Navionics Europe HD, in example, that you had completed by options in-app, as NavModule, Autorouting, or Advanced Map (¹), do not expect to recover your purchases. As in 2010 (²), you will have to repurchase all : charts and options.
The explanation of this new publication is, partly, restrictions imposed by Apple to developers. Indeed, the multiplication of each app dedicated to a chart area do not meet the criteria of the AppStore and it is likely that Navionics had to give Apple injunctions. With « Boating », Navionics aligns its competitors with a free application to acquire multiple geographic areas, which is much more convenient than having to close an application and open another when the route crosses through two charts region.. It is therefore a good thing.
Channel boaters will be happy to see England's south coast and Channel Islands include in "Central & West Europe » chart, but offshore islands, Canaria, Madeira, Azores, are absent. A truncated Gold 46XG, somehow, but 50 € per region, it is necessary to pay 100 € to cover the equivalent of Gold 46XG for iNavX at 70$ (about 52 €). There is really something confuse customers !
In addition, does not allow to recover at least the options previously purchased seems to me an unacceptable commercial approach, clean method to quickly turn users to now many competing applications. Nothing is ever, and it would be good not to turn a million copies sold, claimed by Navionics last year, into a million unhappy customers. Because I do not predict a long life with previous applications "Marine" and "Marine HD".
As I had already sung in October 2009, ♫ " My Little Business, ♪ knows no crisis ... " ♬, but it could quickly become disillusioned…
[Update] Navionics Marine 6.0.1 from 11 February allows to add new charts to the original chart folder. This is great news for this application owners and an excellent response to criticisms above. Navionics therefore makes a clear rapprochement with Boating, merging the two seems close. I welcome this response that takes into account the expectations of their customers.
—
(¹) Navigation Apps : the new products of spring
(²) Navionics had acted similarly in December 2010
—