MacENC 7.30 provides a very interesting feature to create a route, composed of a series of waypoints, from a plot made with the mouse on the map using the "Annotation" mode of the toolbar.
How to Start ?
1 – Select Menu Routes > Open.
2 – Create a new route or choose an existing route.
3 – Click the mode " Annotation "In the toolbar.
4 – Create an Annotation, for example by drawing a line connecting several crossing points.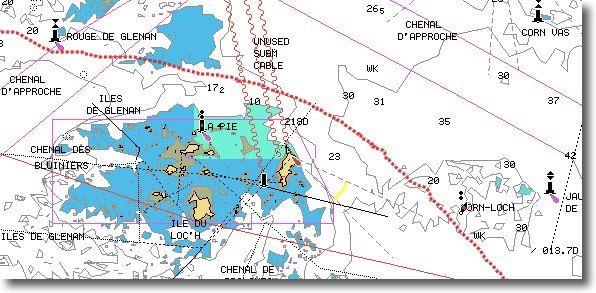 5 – If you are not satisfied with this annotation, annotation hover with the cursor (it becomes dotted), then press [Delete] to erase.
6 – Otherwise the annotation hover the cursor (it becomes dotted), then right click to open shortcut menu.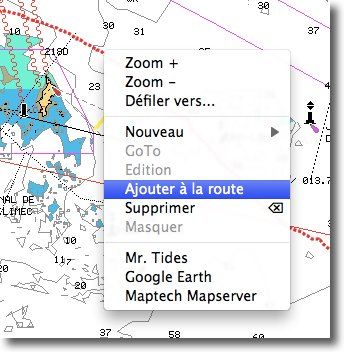 7 – Choose the option " Add to the route »To automatically create the waypoints traversing this annotation which will be added to the selected route.
___
At time, the "freehand" route on the map, using the mouse, or worse, the trackpad of the laptop, does not accurately. Richard Ray, given the immediate success of this function with U.S. users, will see options to extend the annotation as lines, ovals and rectangles, as in software design.
In my opinion an excellent feature for this application already well supplied in other navigation features, for a still low price.
___