With yesterday's delivery of the version 2.0.54, Weather4D add Imray charts (¹) to the Routing & Navigation, recently available in Geogarage. Five layers cover the Atlantic facade (²) , from the North Sea and the Shetlands to the Canaries and the Azores, and one layer covers the Greater and Lesser Antilles.
But the most important are the three layers covering the western, central and eastern Mediterranean, which now provide detailed coverage from the Ionian Sea to the Aegean Sea. An excellent complement to the international SHOM layer.
Regarding Western Europe, Imray charts compete with SHOM and UKHO and may therefore only be of relative interest. Each file is priced at €72/year.
Concerning the Mediterranean, interest is much more important, since neither SHOM nor UKHO provide enough detail to navigate around Greece and the Aegean Sea. These charts therefore fill this geographic gap for Weather4D Routing & Navigation.
For those cruising in the Caribbean, the West Indies layer covers from Puerto Rico to Trinidad.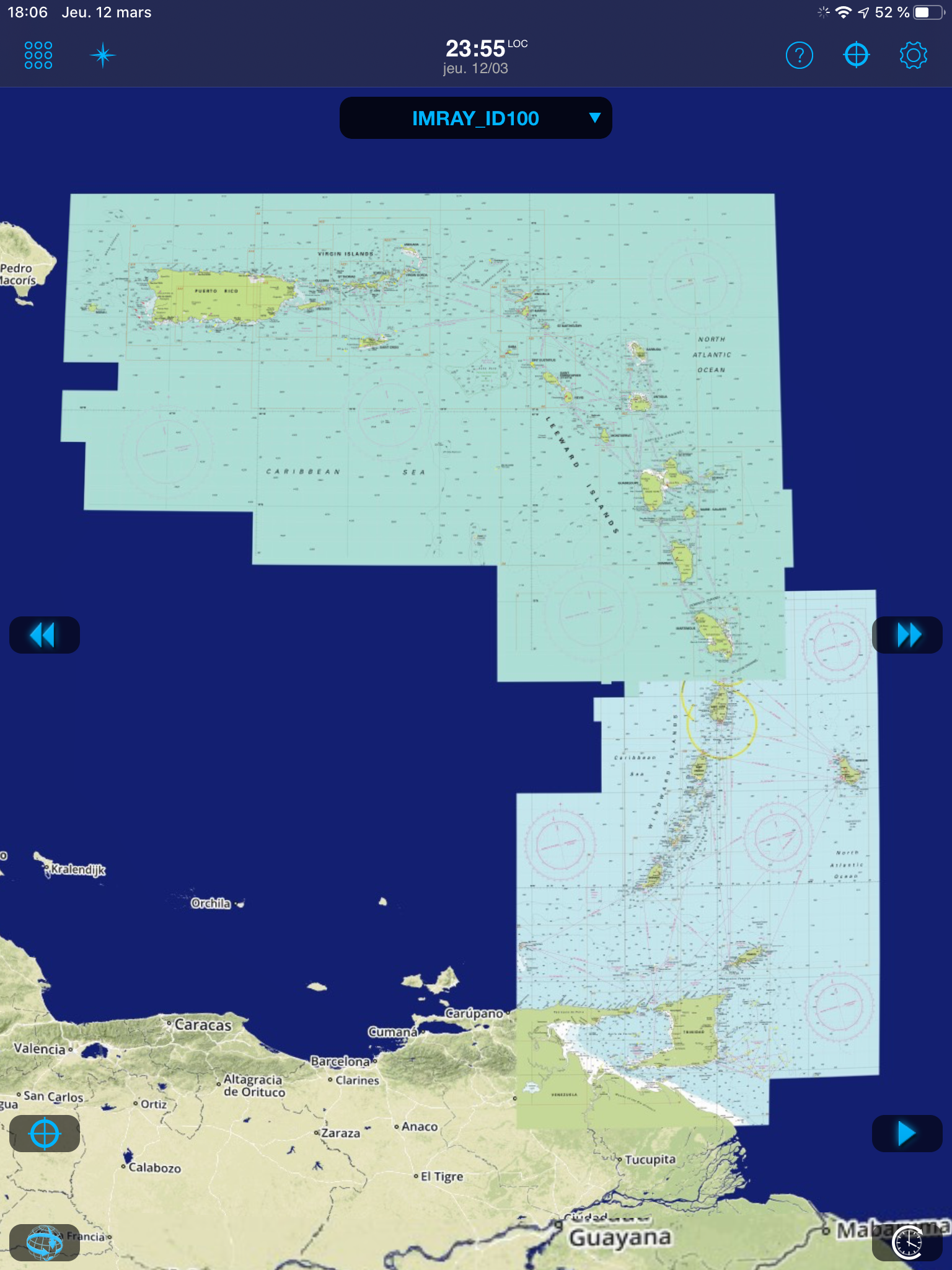 And the icing on the cake comes directly from Hydrographic and Geodesic Service of the Republic of Cuba which completes the West Indian arc with a very fine nautical chart.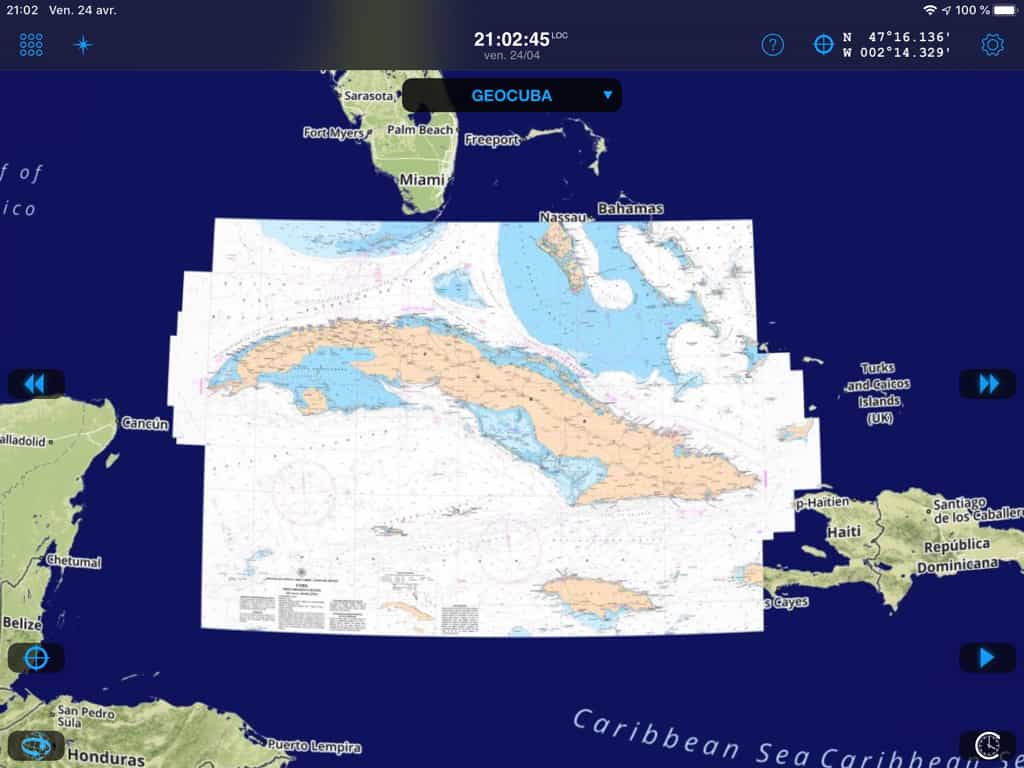 What happiness !
———
(¹) Imray charts are coming on iPhone/iPad
(²) Detail of Imray maps at Geogarage
———