AIS takes a growing place, for two or three years, in the concerns of leisure boaters. Several articles refer to it in this blog, as for equipment as for applications available for our Mac, iPad or iPhone.
Note to neophytes in this subject, or to confirm the knowledge of the most informed of you, it seemed useful to clarify what the AIS means, while just held in Hamburg, the 15 and 16 of June, International Conference AIS Summit.
Definition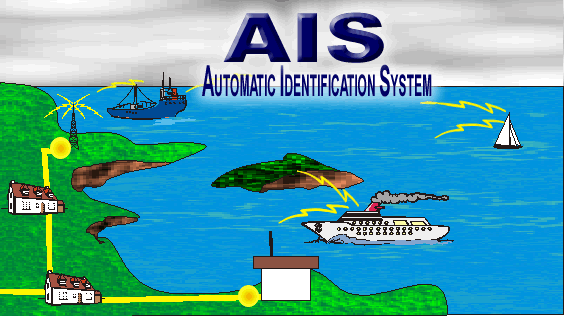 " Automatic Identification System "means automatic ship identification. It was developed in the early 2000 as an anti-collision tool for commercial vessels, allowing everyone to "see" the other ships present in its immediate environment, regardless of visibility conditions. Associated with a shore station, AIS allows port authorities and rescue organizations to improve safety at sea by the assistance at efficiency of vessel traffic services (VTS : Vessel Traffic Service) reducing the risk of collision in their coverage areas.
"Class A" AIS transponders have been made mandatory in 2002 for all passenger ships and commercial vessels greater than 300 tons.
Principle
A "transponder" is an AIS transceiver coupled to a device that continuously transmits the position data, speed and route, and detailed characteristics of this ship. This information is received and decoded by another AIS transponder on board other vessels. This transmission takes place over a wavelength VHF radio for receiving a short and medium distance for any vessel equipped with a simple VHF antenna. This wavelength is not affected by obstacles, it provides a range "visual" only determined by the height of the transmitting antennas and receiving.
Usage
Transponders and / or AIS receivers can be coupled, using standardized protocols as NMEA 0183 and NMEA2000, for navigation applications on a computer or chartplotters that will use the information received to plot, trace the route and display information from other vessels operating around them. The AIS can also complement a RADAR by overlaying followed targets on the screen image generated.
The benefits for leisure boating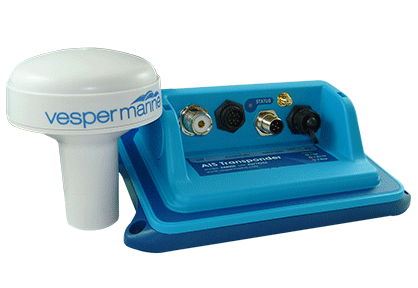 To facilitate the spread of AIS on small ships and pleasure craft, AIS transponder type called "Class B" has been defined, with reduced technical requirements in relation to type "Class A", offering the same benefits but at a much lower cost. This added to the growing volume of installations, boaters can now be equipped with transponders at prices well below the price of RADAR for Pleasure. There are also many simple two-channel AIS receiver (Class A and B) at low cost for small vessels, that, coupled with a software or a chartplotter, allow to plot and trace the route of surrounding ships, but may not provide its own position.
The features provided by the AIS allow, many applications of undeniable interest for boaters :
Security : Anyone who has operated a boat on heavy traffic maritime lines knows the risks. An AIS transponder makes a ship immediately visible to all and audible and visual alarms can be programmed by boaters.
Survey : AIS may trigger an automatic alarm if the ship leaves a predefined area and alert the owner or the authorities on its exact position.
Rescue : In an emergency, authorities often lose valuable time in search of the ship. An AIS transponder provides an instant location, accurate and continuous greatly reducing the response time of emergency.
Leisure : Find a friend's boat among hundreds of others can become a difficult task. The AIS transponder allows you to find the boat you are looking for and go straight on him.
Communication : AIS allows you to see a vessel MMSI number and call directly from your VHF DSC without having to go through a VHF public call.
Race : AIS enables the monitoring and follow-up racing for the spectators on shore. It provides a complete image of the action, identity, location, course and speed of each boat in the race.
The future of AIS
It is now estimated at about 18 million the number of pleasure boats in the world, whose 12 million in the U.S. and 4 million in Europe. AIS applications for leisure market diversified and growing rapidly, designers developing a growing number of innovative and user-friendly targeted for boaters.
Company SRT a, for example, announced for the conference AIS Summit in Hamburg the upcoming availability of a personal device of man overboard based on a miniaturized AIS transponder .
However, for this system to become widespread and highly reliable, should be that all ships be equipped and use it constantly, including warships, fishermen and boaters. But, at least to impose a global legislation, Perhaps there will be some years. Pending, The lookout is always de rigueur ...
—
Related article :
Receiving AIS on the Web
—