S21°20′,64 E55°28′,27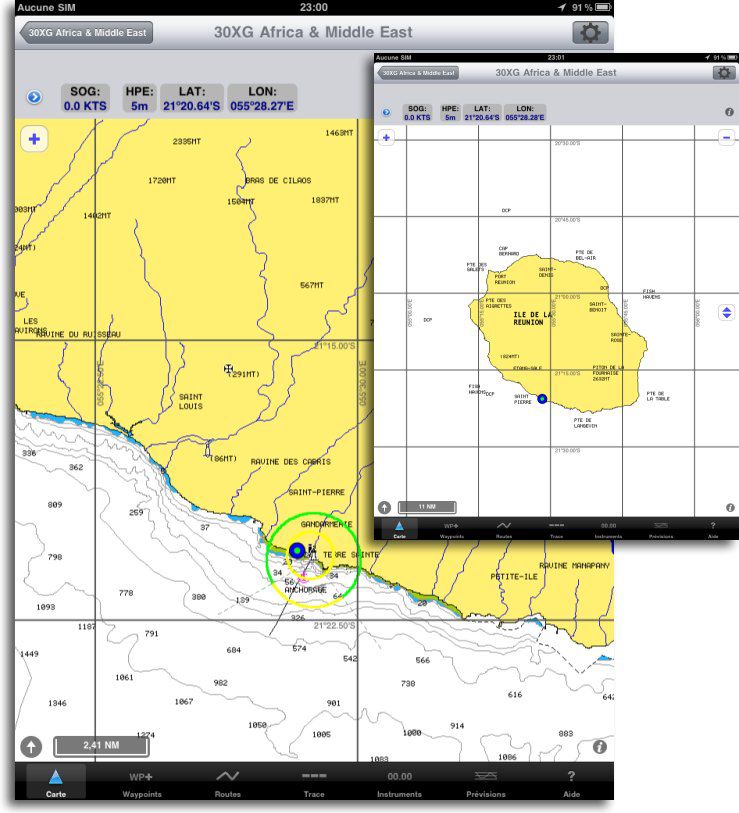 I am five weeks in Reunion Island for a training mission at the request of a supermarket chain in the matter of management and encashment software deployement.
I am no longer reachable by other than email, and my schedule is rather restrictive, do not count on me to answer you quickly. Also I plan to make the most of my free time for excursions to this beautiful island. There will be a significant decrease in activity on my Mac Navigation. I will continue to provide the necessary, translations for new versions of applications.
I give you an impressive screenshot, that will demonstrate the ability of the iPad to trace the route, anywhere, et à bord de quelque « navire » que ce soit, in this case a Boeing 777-300, judge by yourself :
Following this stay comes a journey across the Atlantic onboard a Catana 47′ for the ARC in November. What a hectic year-end !